Local zambian community representatives call for an immediate suspension of trophy hunting
LOCAL ZAMBIAN COMMUNITY REPRESENTATIVES CALL FOR AN IMMEDIATE SUSPENSION OF TROPHY HUNTING
In a dramatic move, local community representatives from across Zambia have called for an immediate suspension of all trophy hunting operations in the country.
The Zambia National Community Resources Board Association (ZNCRBA) and members of Zambia's Community Resources Boards (CRBs), with the support of tribal chiefs from across the nation, gave a joint statement to local media in Lusaka on 12th September indicating that funds due to them from the proceeds of trophy hunts have not been forthcoming in recent years. This has resulted in a lack of financial support to the CRBs for wildlife conservation and local community development.
The CRBs, which represent communities in all 36 of Zambia's Game Management Areas in which trophy hunting takes place, are co-signatories to hunting agreements, alongside government and the hunting outfitters. The withdrawal of CRB support effectively renders these agreements null and void, and the CRBs have indicated that community members and scouts will block any attempt by the hunting camps to re-open hunting.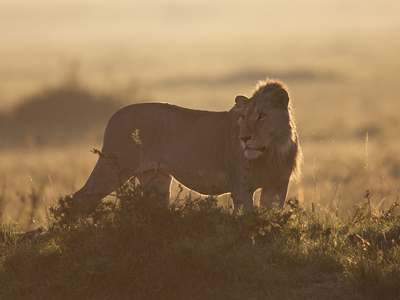 Responding to the news, Born Free's Head of Policy Mark Jones said: "We applaud the bold action announced by Zambia's Community Resources Board representatives. Born Free has long opposed trophy hunting on ethical grounds. We also question the benefits hunting proponents claim their activities provide to local communities and wildlife conservation efforts. The situation in Zambia is a case in point, where local people see their wildlife exploited by predominantly wealthy foreign hunters, while receiving little if any of the proceeds. We stand ready to work with the people of Zambia and their representatives to find alternative, humane and effective ways of protecting wildlife, while bringing tangible benefits to those who live alongside it."
Born Free opposes the killing of any animal for sport or pleasure, and promotes human wildlife co-existence.