RUN WILD FOR BORN FREE
We believe that every individual has the power to make a difference in the world, and by running for wildlife, you will be helping to protect endangered species and their habitats. The funds raised from your participation will directly support our conservation efforts, from protecting vital ecosystems to rescuing and rehabilitating animals in need.
It's easy to be part of Born Free's Run Wild team… wherever you are… in just 3 easy steps!
Sign up for your own place in a local run and nominate Born Free as your chosen charity to fundraise for. This comprehensive listing of over 2,000 runs is a good starting point: www.timeoutdoors.com
Set up your JustGiving Page via the Born Free Run Wild page and select 'start fundraising'.
And don't forget to let us know when you have secured your place so we can send you a Born Free running vest. Every penny you raise will support wildlife.
Our Run Wild team has taken part in a whole host of events including the Great North Run, Mini North Run, New York, Paris, Rome and Amsterdam Marathons.
So, whether you have a personal best to beat or whether you run pole pole (meaning slowly slowly in Swahili) we invite you to join the RUN WILD team. Put your best foot forward in support of a compassionate and fair future for wildlife.
So what are you waiting for – do something amazing for wildlife today!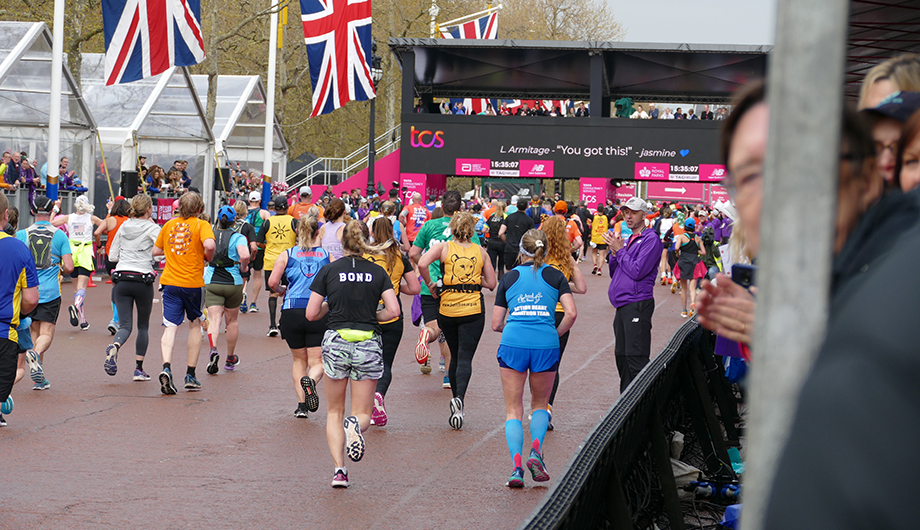 See the run wild team in action
For more inspiration and motivation, take a look at the 2023 Run Wild London Marathon Team who smashed it on the day, raising an incredible £34k.
THE TCS LONDON MARATHON 2024
Seize the opportunity to participate in this iconic event in 2024 by registering your interest in joining the Run Wild team, using your ballot place to run and fundraise for Born Free, or taking on the marathon virtually.
More of a cheerer than runner? Join our team of volunteers for marathon day.
---
If you would like to find out more about running wild for Born Free, please contact:
Carina Hibbitt: carina@bornfree.org.uk
+44 (0)1403 240170