Wildlife Heroes: Bereket Girma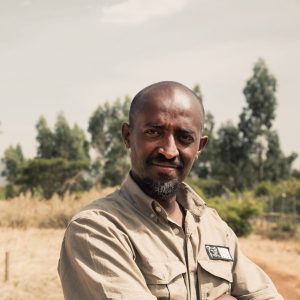 BEREKET GIRMA
HEAD OF CENTRE, ENSESSA KOTTEH
Bereket Girma, Head of Centre of Born Free's Ensessa Kotteh Wildlife Rescue, Conservation and Education Centre in Ethiopia, didn't originally plan to work in wildlife conservation. He studied construction and computer science at college and went on to work for a company that built eco-lodges.
But in 2007, Bereket got a job in Omo National Park, in southern Ethiopia, and realised he'd found his true calling. A year later, he joined Born Free Ethiopia, and, 10 years on, hasn't looked back.
"Ethiopia is a country blessed with a prosperous diversity of flora and fauna but is facing problems like illegal wildlife trafficking, low environmental perception at both individual and state level, and competition for land," Bereket explains. "I would like to face those challenges."
On the front line of fighting wildlife crime, Ensessa Kotteh, near Addis Ababa, takes in wild animals confiscated from the illegal wildlife trade, or found orphaned or injured. The centre has already rescued more than 200 animals including lions, cheetah, hyenas, birds of prey and primates. As Head of Centre, Bereket has a hands-on role and has been involved in a number of headline-grabbing rescues over the years.
He was on the expert team who rescued Safia the lioness in 2009. Just seven months old at the time, she was found chained to a wooden hut, but is now thriving at Essessa Kotteh. He also helped rescue Born Free's Cheetah Family who were confiscated from wild animal traffickers in Somaliland in 2012. "The security is really dangerous in Somaliland, so it was a risk to take but a huge success," Bereket recalls.
Committed and enthusiastic, Bereket is a true wildlife hero, says Claudio Sillero, Bill Travers Fellow for Wildlife Conservation. "Bereket works tirelessly to protect Ethiopia's natural heritage, combining two very different skill sets: the ability of building and managing an animal sanctuary with the uncompromising dedication to those animals under his care."
Conservationists come from all walks of life and Bereket's alternative career path is an inspiration for the next generation. He's keen to pass on his passion. "The development of the education programme will be the next big challenge for Born Free Ethiopia," he says. "I want to take a leading role in that – to have a better generation that cares about the environment and respects nature."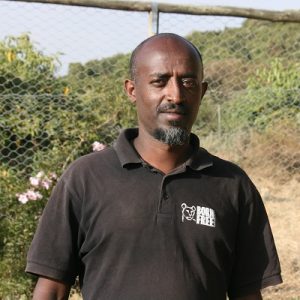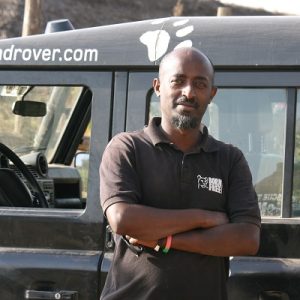 ENSESSA KOTTEH