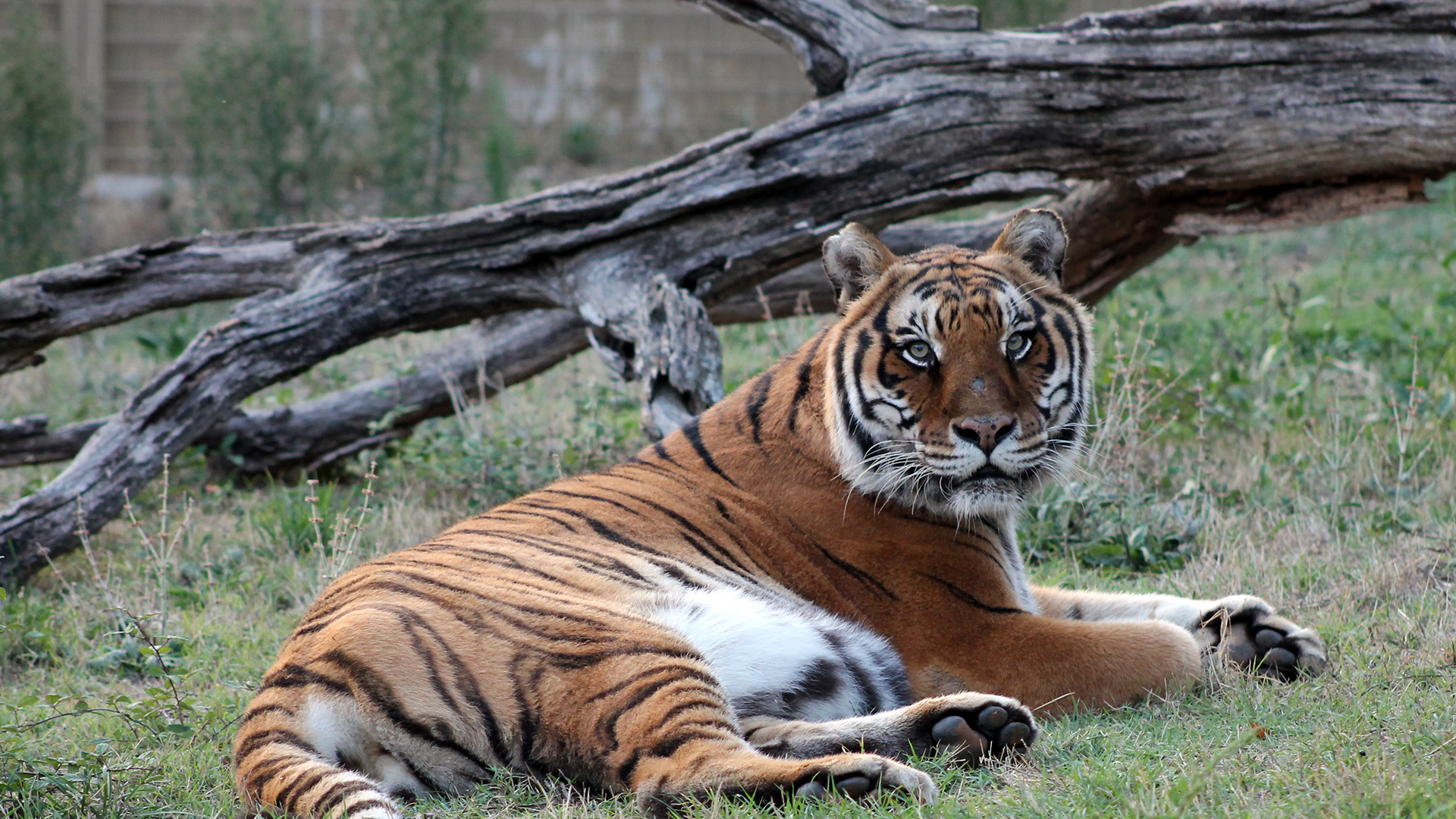 Animanatura Wild Sanctuary
Animanatura Wild Sanctuary
Italy
Born Free works in collaboration with Animanatura Wild Sanctuary to provide safe environments for big cats, rescued from zoos, circuses and other captive facilities.
Animanatura Wild Sanctuary is located in Tuscany, overlooking the "Argentario" – the Silver coast. The Sanctuary is situated on a site of approximately 50 hectares surrounded by natural vegetation. A wild environment dotted with woods, prairies and travertine massifs which are similar to the African Kopje rocks which are a pile of rocks that protrude in the African Savannah.
The sanctuary rehomes wild animals which have been mistreated, illegally held and/or bred in captivity and exploited for public entertainment. In addition to guaranteeing the welfare of animals, the Sanctuary also works to conserve wild animals and their natural habitats.
Animanatura Wild Sanctuary currently provides a safe, lifetime home to 500 animals, this includes Sandro the tiger, Elsa the lioness, and Simba the lion, all relocated by Born Free.
Meet the Animanatura Big Cats
---
Elsa
Date of Birth: Estimated 2008
Arrived at Animanatura: October 2014
Forced to perform with a travelling circus in Sardinia, Elsa (named by the circus) was living in cramped and squalid conditions. Born Free first came to Elsa's rescue in 2014 when we worked with Italian animal welfare organisation Lega Anti Vivisezione (LAV) to remove and rehome her, until the court case taken against the circus owners was concluded. As a temporary measure, Elsa was taken to Animanatura Wild Sanctuary in northern Italy, with Born Free covering the cost of her transportation, her daily care and veterinary costs.
It was originally thought that Elsa would be given a permanent home at our big cat sanctuary in South Africa. However, due to major legal setbacks, a final breakthrough, which allowed Elsa to be removed from the terms of the ongoing court case, wasn't agreed until 2018. By this time, after several visits by Born Free, it became apparent that Elsa was happy and content where she was, and it was in fact within her best interest to remain in Italy.
In 2019, Elsa was officially introduced to her long-term neighbour, a male rescued lion Madiba who has since become her close companion. Elsa is now the dominant one of the pair but this is fine with Madiba, who has hugely increased in confidence since he met Elsa.
Watch Elsa's Journey     Circus Rescues
---
SANDRO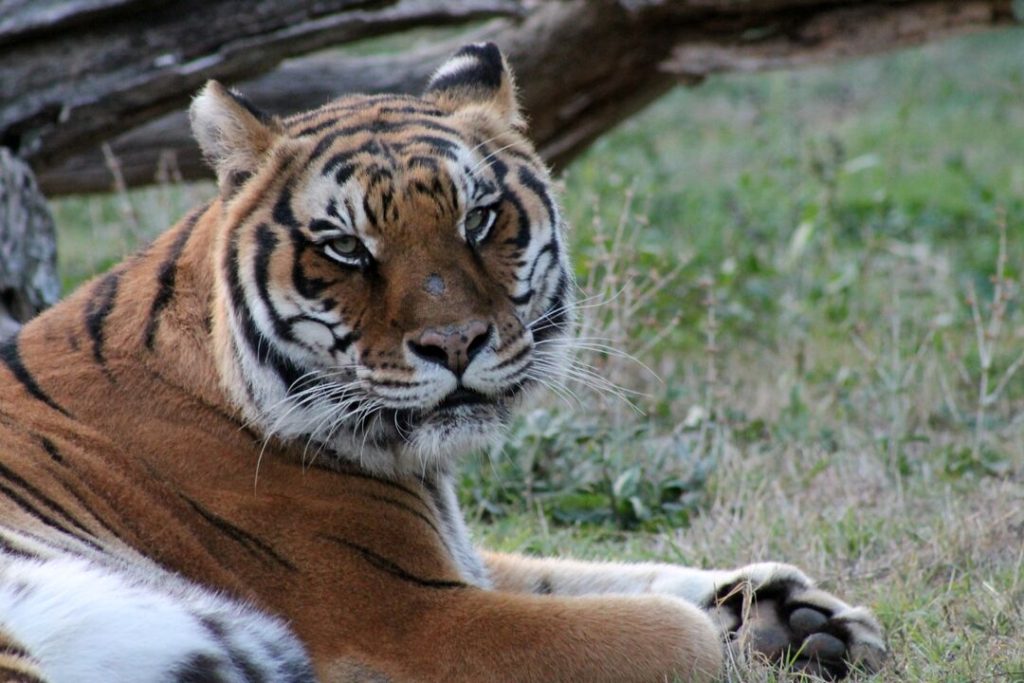 Date of Birth: Estimated 2005
Arrived at Animanatura: 14th April 2021
Sandro was rescued from a zoo in Spain, which closed in 2019 after Born Free, along with several other animal welfare organisations, campaigned for 16 years for its closure. After the zoo closed, Sandro was given a temporary home by Natuurhulpcentrum, a wildlife rescue centre in Belgium, who cared for him while a permanent home could be found.
Born Free, working with Natuurhulpcentrum, moved Sandro to Animanatura Wild Sanctuary in April 2021. Here, in the tranquil space in the Tuscan hills amidst naturally occurring fauna and flora, he quickly settled into his spacious, but temporary, grassy enclosure. This was just the beginning of Sandro's enriched new life.
July 2021, Born Free launched a Tigers in Crisis appeal to raise funds for his care and create him a permanent, purpose-built home and Sandro has since moved into the glorious, vast, 3,000 sqm space where he is happy and settled.
Learn more about wild animals in zoos
---
SIMBA
Date of Birth: Summer 2020
Arrived at Animanatura: June 2022
In September 2020, Simba was found dumped in a cardboard box in a garage near Moscow, Russia. Thought to be no more than two months old, Simba was incredibly nervous, considerably malnourished, and missing most of his fur. He was so weak that he could barely stand – an innocent victim of the wildlife trade.
Thankfully, Simba was found and taken in by Wild Nature Hospital in Russia who nursed him back to health, and asked if Born Free could offer him a permanent home. We moved Simba to Natuurhulpcentrum, a wildlife rescue centre in Belgium, before he was brought to the safety and tranquillity of Animanatura Wild Sanctuary in June 2022.