Bannerghatta Tiger Sanctuary
Bannerghatta Tiger Sanctuary
In Southern India, nestled within forest of Bannerghatta National Park is Bannerghatta Tiger Sanctuary. Established in 2002 by Born Free, and managed by Wildlife SOS, the Sanctuary provides a lifetime home to rescued tiger Gopal.
Here Gopal is provided with space, peace and privacy in a section of the park closed to visitors. The enclosures or 'kraals' offer a hectare of natural forest habitat and access to a water pool, in which tigers typically love to relax. Sadly, Gopal cannot be returned into the wild, but at Bannerghatta he receives the care and respect he deserves.
Born Free is incredibly grateful to Wildlife SOS who also support Gopal's lifetime care.
Meet Gopal
Date of Birth: 2008
Arrived at Bannerghatta Tiger Sanctuary: 2014
Gopal was a victim of human-wildlife conflict. Born in the wild, Gopal came into conflict with people when he was found preying on livestock in Nagarahole National Park. The authorities in India eventually captured Gopal so he could be moved to a safe place to with no risk of retaliation from livestock owners. Gopal now resides in a spacious forested enclosure at the Bannerghatta Tiger Sanctuary in Bannerghatta National Park.
Born Free, thanks to the support of Gopal's loyal adopters, has been funding Gopal's care since he arrived at the Bannerghatta Tiger Sanctuary in 2014. Gopal has been diligently cared for by the expert team from Wildlife SOS who oversee the day-to-day management of the Sanctuary and the enriched, expert care of Gopal.
Born Free is delighted and incredibly grateful that Wildlife SOS now share in the fundraising effort to support the Gopal. Together, we will continue to provide Gopal with the lifelong care he deserves, living in a spacious enclosure amidst the Indian forest.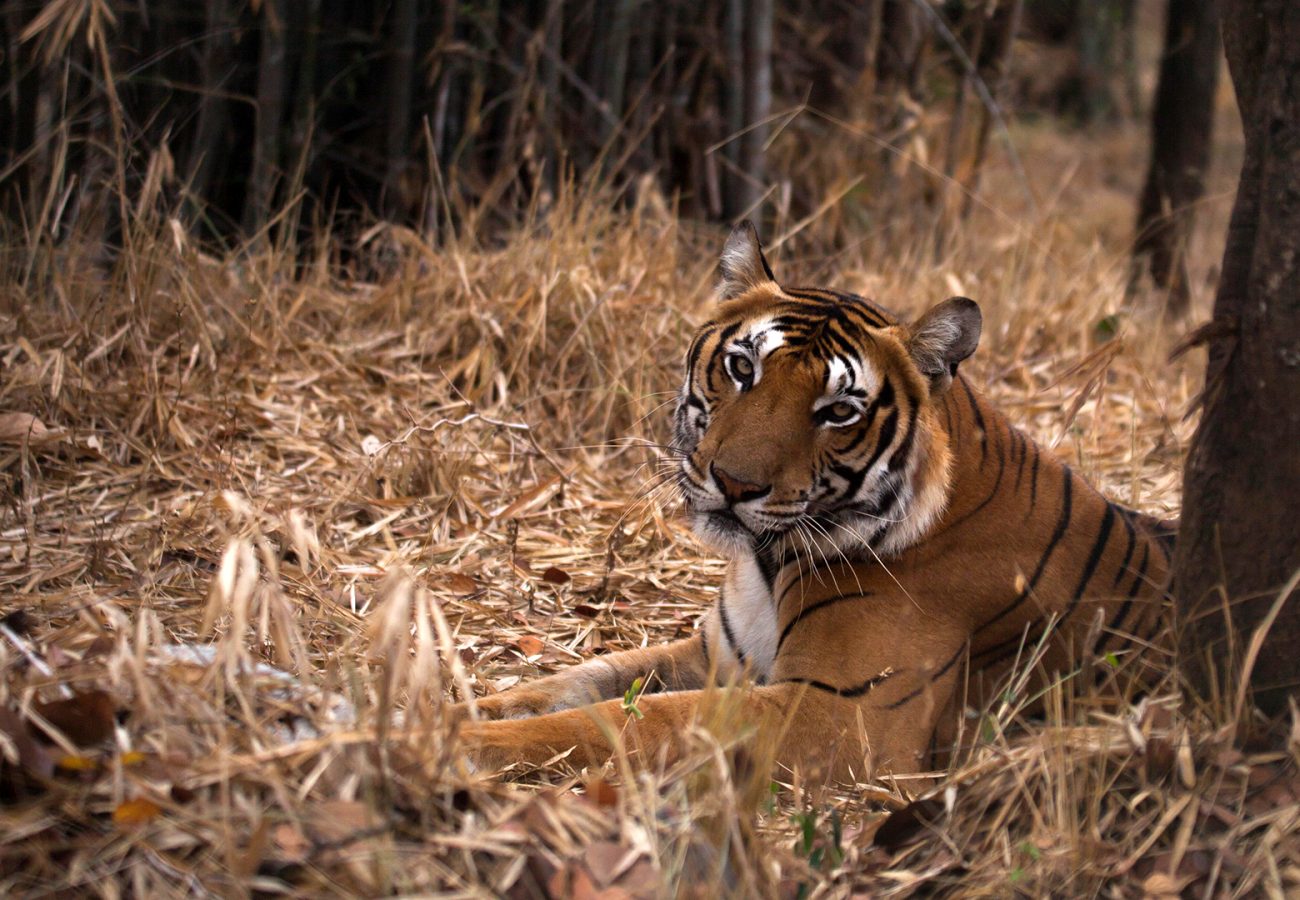 Adopt Gopal
You can help fund the lifetime care of Gopal the tiger, as well as supporting Born Free's work to protect tigers in the wild, by adopting a tiger for yourself or as a gift.
Adopt Gopal Today