Raise the red flag: misha & tom's story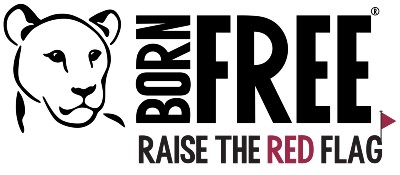 MISHA & TOM
Born Free rescued dolphins Misha and Tom from a life in captivity and rehabilitated them back to the wild in 2012. But their plight only came to light because concerned individuals refused to stand by and watch these beautiful animals suffer for tourist 'entertainment'.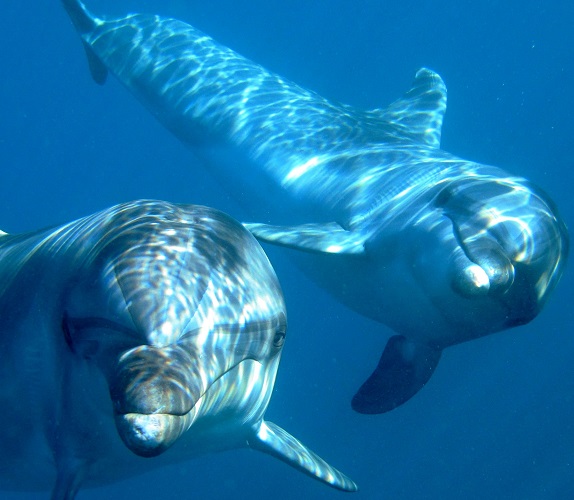 In 2010, two male bottlenose dolphins arrived in the mountain resort of Hisaronu, Turkey. Tom and Misha had been transferred from a dolphinarium in Turkey, sent on a four-hour journey in the back of a refrigerated truck, then put in a chlorinated swimming pool. The plan was to charge tourists to swim with the pair during the summer season. However, the Russian businessman involved hadn't banked on the huge public outcry. Peaceful demonstrations held at the pool asked tourists not to take part and a Facebook campaign attracted over 21,000 supporters. Born Free was contacted by concerned individuals in Turkey. Video footage showed the distressed dolphins bobbing up and down in the shallow water of their small, dirty pool – they were clearly in desperate need of emergency, life-saving assistance.
With a local network of known as the 'Dolphin Angels', Born Free brought Tom and Misha's plight to international attention and our 'Back to the Blue' campaign was launched to rescue them. Pressure mounted and with fewer and fewer paying customers, Tom and Misha's owner disappeared, leaving the dolphins and pool to be seized by creditors. Following legal negotiations, the dolphins were offered to Born Free.
Misha and Tom had been captured from the wild off Turkey's west coast. Aged around 12 years, they were considered suitable for return to the wild – where they belonged. Born Free moved them to a specially constructed sea-pen, and, working in partnership with Turkish NGO, S.A.D, Misha and Tom underwent an extensive programme of rehabilitation prior to their successful release back to the wild in 2012.
Sadly, not every captive animal in need is able to be rescued. Dolphins are particularly difficult to relocate as few specialist sanctuaries exist. Although Born Free can't take direct action for every animal we hear about, every single report we receive provides vital information and evidence to assist our work to secure policy change and effective legislation, supports our call for improved animal welfare and, ultimately, helps end the suffering of wild animals in captivity.
Each of us can give captive wild animals a voice. Born Free's Raise the Red Flag campaign highlights problems, shares information with other travellers and provides guidance so YOU can take action. Please look out for wild animals in captivity, in your home country or travelling internationally, report your concerns about animal suffering and exploitation; and speak out.
YOUR report, letter, email or photo will help change lives, so never give up and keep speaking out for captive animals like Misha and Tom.
MISHA & TOM GALLERY
Images: © Born Free / J Foster / G Parsons