9 October 2021
RWANDAN SUCCESS STORY
With a dazzling update on protecting endangered grey crowned cranes, the recipient of Born Free's McKenna-Travers Award for Compassionate Conservation 2020 was a very worthy winner.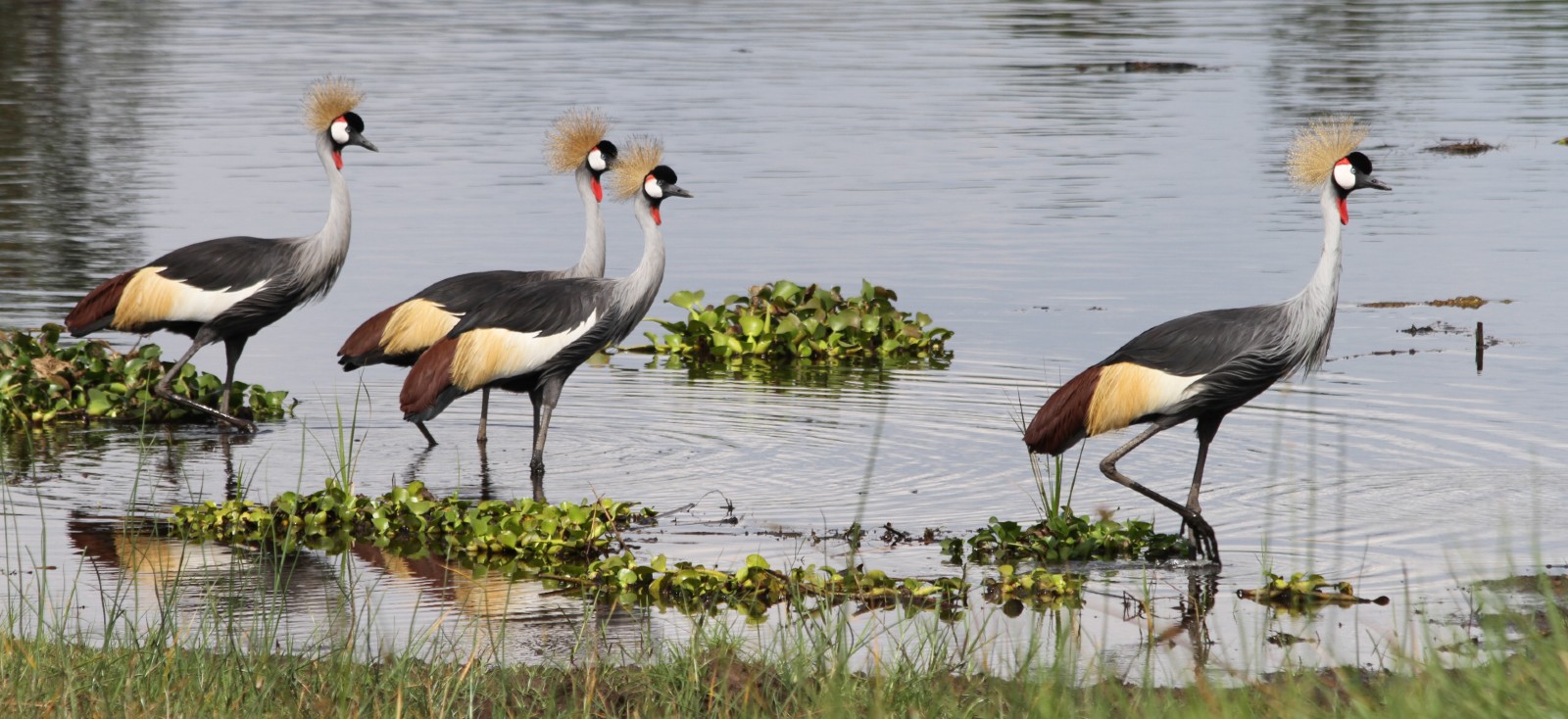 Conservation can be complicated – overcoming often immense threats that imperil endangered species can be made harder by local and international socio-economic complexities. At times, conservation can seem like a David and Goliath story!
Nobody undertakes the challenge of saving a species lightly and this is why Born Free's McKenna-Travers Award for Compassionate Conservation 2020 went to Dr Olivier Nsengimana, an outstanding conservationist who is working to protect grey crowned cranes in Rwanda. A year on since his £10,000 award, Born Free is delighted to share an update from Olivier on his progress.
Grey crowned cranes are listed as Endangered by the International Union for the Conservation of Nature Red List, with numbers and habitat declining through most of their range. Just a few years ago, Dr Olivier Nsengimana – a passionate, dedicated, young veterinarian, and Rwandan national – identified that grey crowned cranes were suffering in captivity throughout Rwanda, from hotels to private houses. These birds were often stressed, malnourished, had their wings broken to prevent them from flying, and died prematurely.
Meanwhile, estimates suggested just 300 cranes were left in the wild in Rwanda, threatened by habitat loss and poaching for the illegal trade. Olivier set out to stop individual animal suffering and save and protect his country's national bird, the grey crowned cranes. He set up the Rwanda Wildlife Conservation Association (RWCA), a Rwandan non-profit organisation dedicated to providing sustainable solutions to critical wildlife conservation issues in Rwanda and the East African region. Incredibly, RWCA has since ended the captive exploitation of crowned cranes, and successfully reintroduced at least 167 birds back to the wild.
With funding from the McKenna-Travers Award, Olivier set out collecting vital GPS data on tags attached to cranes in Rwanda. This data is useful in understanding the movement patterns of cranes and to highlight key areas in need of protection. Sadly two tags were lost after cranes were poached in neighbouring Uganda. To stop this from happening in the future, Olivier has been working hard to promote cross-boundary collaboration between Rwanda, Uganda and Tanzania. This pioneering work will target important wetland areas for grey crowned cranes, ensuring the species thrives in their native East African landscape.
Despite set-backs due to Covid-19, Olivier and the RWCA team continued to support their team of 30 'Community Conservation Champions' at biodiversity hotspots across Rwanda. The Champions record sightings of grey crowned cranes, monitor and protect breeding areas, educate fellow community members and raise awareness of any activities that degrade the wetland, working in close collaboration with local leaders. They have also dealt with incidents of poaching of crane eggs or chicks.
Due to the immense efforts of everyone at RWCA, grey crowned crane numbers have grown, with the 2021 census results showing that a total of 997 individuals were sighted across Rwanda. "This amazing news is particularly impressive given the impacts of Covid-19," says Dr Nikki Tagg, Born Free's Head of Conservation. "Conservation activities have been hindered globally because community engagement and participation has not been possible. Even now, new challenges are emerging for conservationists in the field and Olivier, like so many others, will be seeking solutions.
In Rwanda, community rangers have seen an increase in illegal activities taking place such as poaching, fishing and especially grass cutting, due to the economic effect of lockdowns preventing people from working and earning a living. Rates of poverty and hunger are also increasing. The health and well-being of communities is inextricably intertwined with the health of ecosystems and therefore it is vital that this work is undertaken.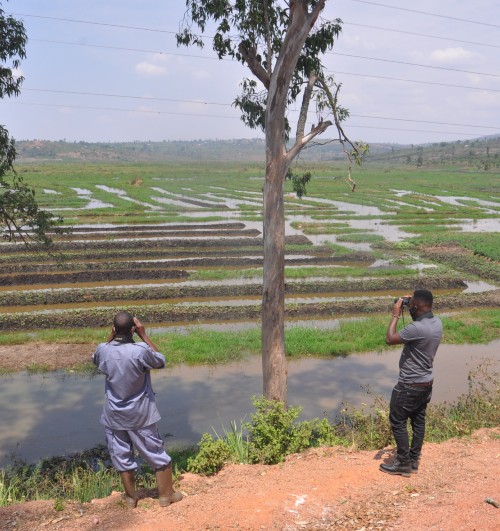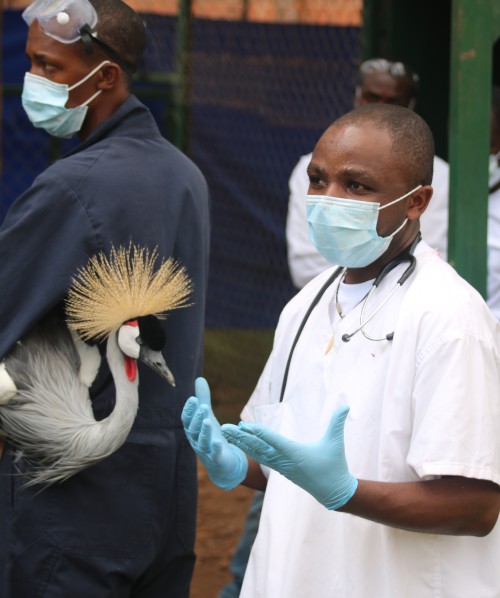 SHARE ON FACEBOOK SHARE ON TWITTER