Born free calls for comprehensive pet primate ban in england
BORN FREE CALLS FOR COMPREHENSIVE PET PRIMATE BAN IN ENGLAND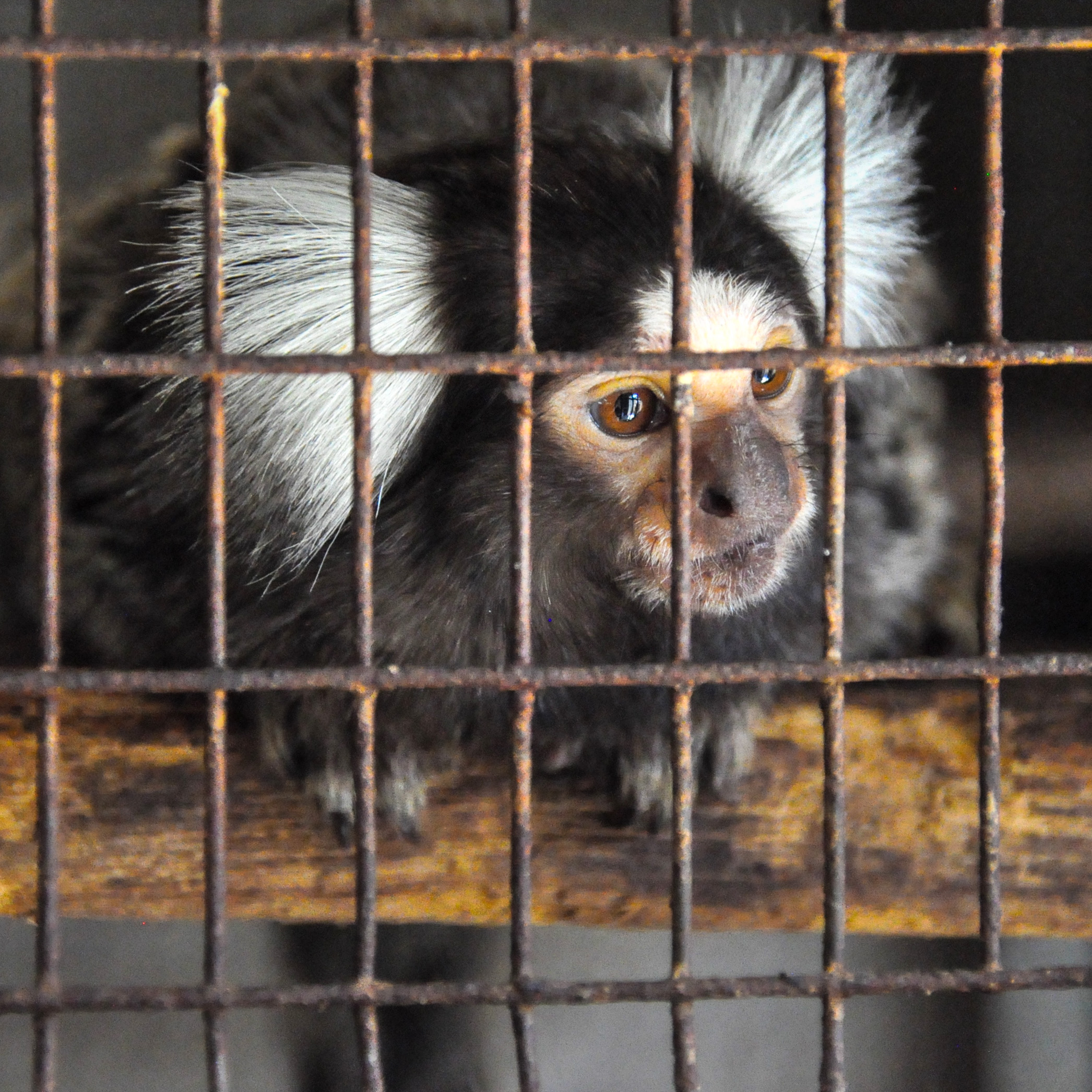 Born Free has called on the UK government to implement a comprehensive phase-out of the keeping of primates as pets in England.
Veterinarian Dr Mark Jones, Born Free Head of Policy, said: "Primates are an incredibly diverse group of animals, with highly complex physical, biological and social needs. There are no non-human primates that are indigenous to the UK, and they are fundamentally unsuited to captivity, regardless of the experience of the person keeping them. We therefore welcome the focus on this important issue, while urging the government to ensure the ban is comprehensive."
In its consultation document, the government outlined proposals for a two-tier system, with specialist keepers licensed to keep, breed, and trade in primates, while other keepers would be allowed to keep their animals for the rest of their natural lives, subject to certain conditions.
"We can see no reason why private keepers should be acquiring, breeding, or selling primates. We are therefore extremely concerned about the creation of a specific class of person who is deemed qualified to keep, breed, and trade in these complex and sentient animals in perpetuity, either for their own enjoyment as a hobby, or to provide primates for exhibition in zoos. In its manifesto, the government committed to a ban on keeping primates as pets, period. It must now make good on that commitment, and introduce an immediate ban on acquiring or breeding new animals, while paying due regard for those already in private hands," Dr Jones added.
The number of primates in private hands in the UK is unknown, although in 2014, the RSPCA estimated there could be as many as 4,000-5,000. Born Free is also calling for a comprehensive, centrally-coordinated licensing system for existing primates in private ownership, with a requirement for regular inspection to ensure their basic welfare needs are being met for the remainder of their lives.
The government's response is anticipated in the coming weeks.
BORN FREE'S RESPONSE WILD ANIMALS AS PETS PET PRIMATES
SHARE ON FACEBOOK SHARE ON TWITTER