ADOPTION DIARY
An update on some of the animals in our care.
In anticipation of our forthcoming Adopt magazine, reporting on all Born Free adopted animals, our new online diary brings the latest on just a few individuals protected by you.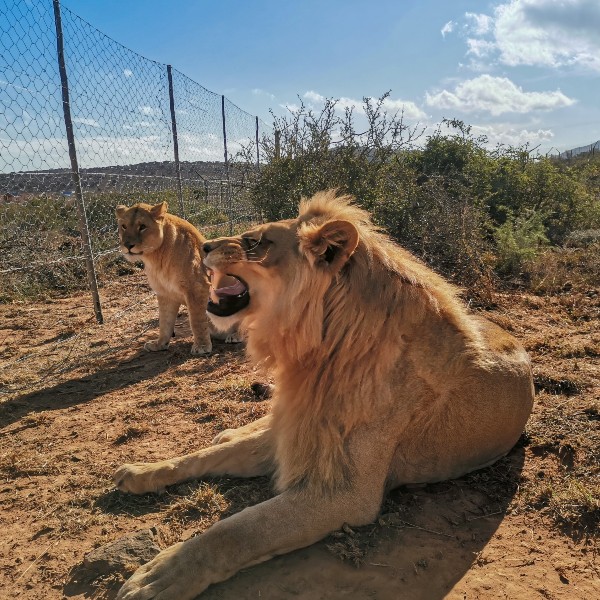 KING'S NEW COMPANION
King and Thea introduced at Shamwari
Since arriving at our Shamwari sanctuary, King has come on leaps and bounds and grown so much. But, until now, he has lived alone.
Lions are a social species, naturally living with a family pride. Last year, when we rescued four more cubs from the pet trade in France, we wondered if one of the females would make a suitable companion. Known as the Lions of Lyon, they lived next door to King and he had watched them in fascination.
In August, we temporarily subdivided King's enclosure with a fence and moved in Thea, the youngest of the four. The pair could interact and become familiar with each other, but still have their own space. Within a week, the lions spent most of their time nuzzling against either side of the fence.
After a month, we made the decision to properly introduce them. King moved through the sliding gate in the dividing fence to greet Thea in her side of the enclosure. Her initial reaction was to give him a gentle swipe on the nose but, she quickly warmed to him. Since then, they have been inseparable, spending their time playing together in the bottom half of the enclosure and climbing on their jungle gym. Fantastic news!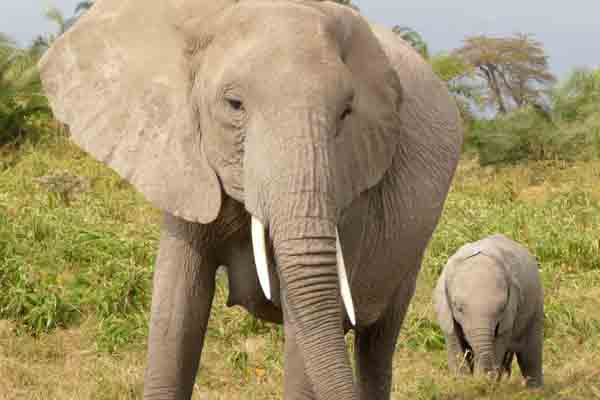 Baby boom
2020 has been a bumper year for elephant births in Amboseli, a 150 square mile park in Kenya. We celebrate news of more than 170 calves, including two sets of twins – a rare event for elephants. Renowned for its stunning views of Mount Kilimanjaro, Africa's tallest mountain, Born Free has protected pachyderms in the park since 1992. But has our adopted family, led by Edwina the elephant matriarch, welcomed any newcomers? The new edition of Adopt magazine, published in a few weeks, will reveal all!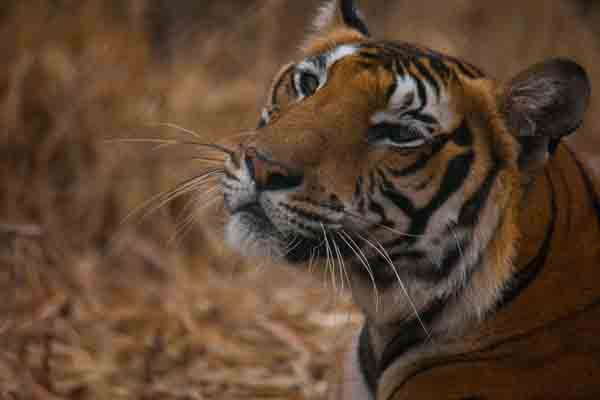 Making a comeback
As you can see in this sneak preview picture, nine-year-old Gopal is looking especially relaxed at our tiger sanctuary in India. But, adopters don't just provide expert care for the rescued tiger, they also fund wild conservation. To our delight, tigers have been spotted in western Thailand for the first time in four years. Around 200 of the rare Indochinese sub-species remain in the Thai jungle but, supported by Born Free since 1998, our Freeland colleagues do everything they can to ensure their future.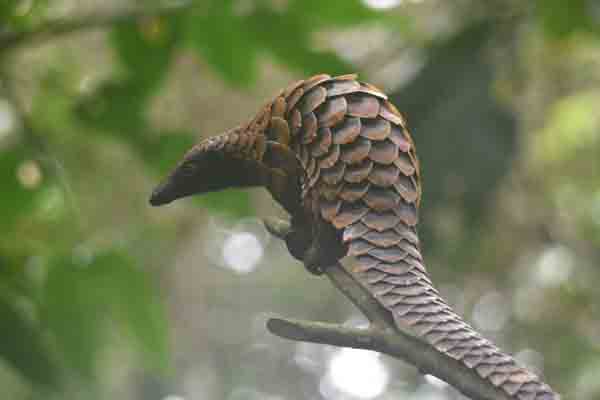 New orphan
With the help of funding from adopters, our Sangha Pangolin Project colleagues are hard at work returning rescued individuals to the tropical rainforests of Central African Republic. A few days ago, they received a beautiful black-bellied pangolin, saved from hunters. Weighing just 670 grams, the young female was dehydrated and stressed after a long journey from a village outside the forest reserve. Thankfully, she is responding well to the ants the team is feeding her and has really perked up. They aim to release her back to the wild as soon as possible.
Orangutan births
Five-year-old rescued orphan Timtom is slowly, but surely, learning the skills she needs to survive in the wild. And, orangutan reintroduction really works! Our colleagues at Orangutan Foundation report four wild births amongst the orangutans protected in Lamandau Wildlife Reserve, Borneo. The new mothers lovingly caring for newborns include 13-year-old Pauline, whose own mother Paula was rescued and returned to the wild. All three species of orangutan are critically endangered and, with fewer than 100,000 in the wild, every single orange ape counts.
SHARE ON FACEBOOK SHARE ON TWITTER
Images © ATE, L Kannan Wildlife SOS, M Gudehus SPP, Orangutan Foundation