24 October 2022
THE STORY OF KING
What a difference Born Free makes! With your support, King has transformed from a terrified, lonely cub to a magnificent adult. Now YOU can adopt him today!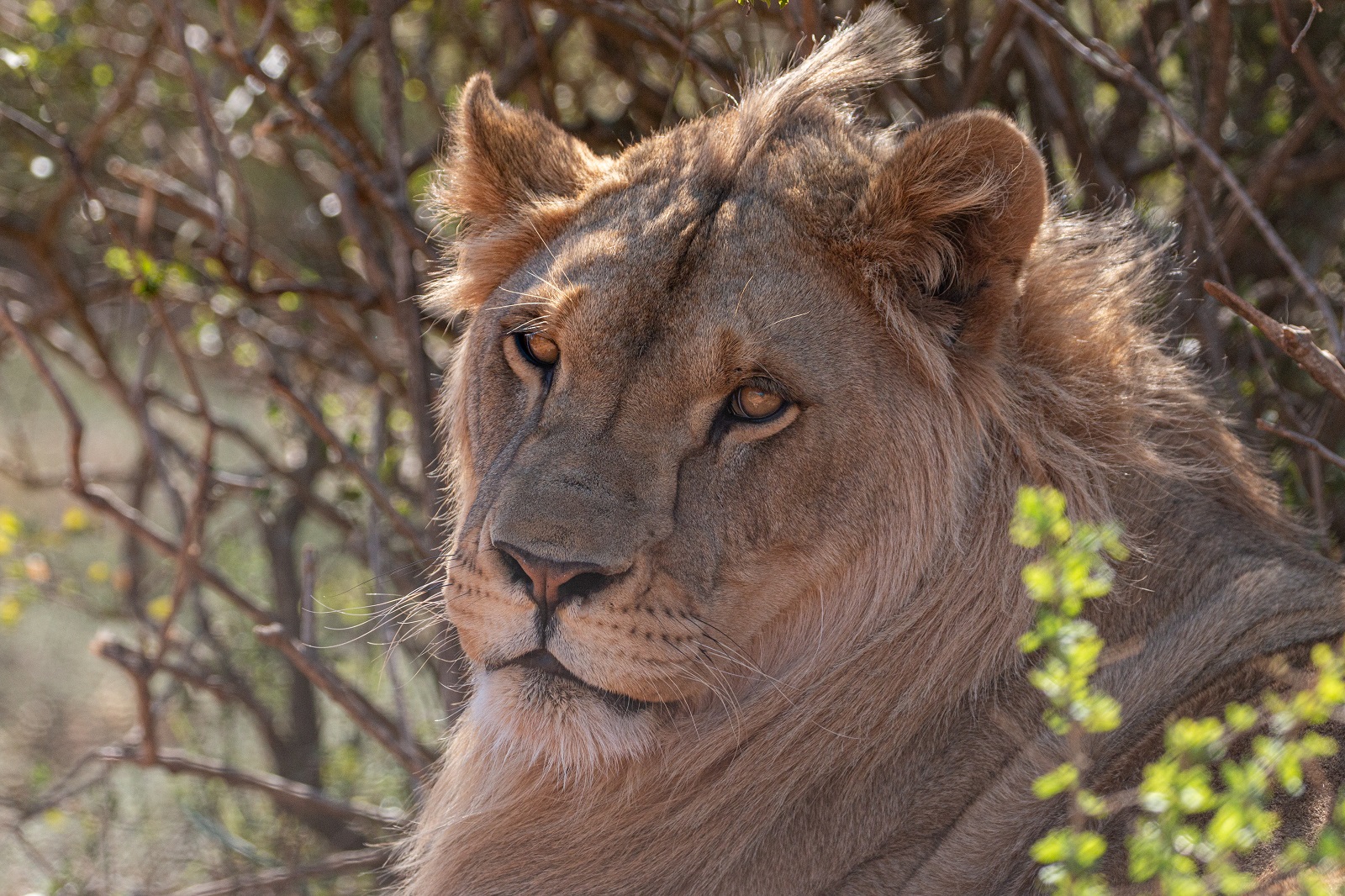 King the young lion was just a cub when taken from his mother and illegally sold as a pet in France, but with YOUR help, Born Free has given him a new life at our sanctuary in South Africa. Now, due to the increase in costs globally, we are urgently trying to raise funds for his food and care. Can you help?
Adopt King today and you will help us look after this remarkable youngster and provide the nutritious food and loving, expert care he deserves: https://www.bornfree.org.uk/adopt-a-lion
King has a heartbreaking story. In early 2018, distressing images of him were circulated on social media being beaten and abused. Authorities discovered the half-starved cub aged just four months, cowering in a cage in an abandoned apartment on the outskirts of Paris. The rescue was aided by French wildlife charities Fondation 30 Million d'Amis and Refuge de l'Arche.
While King was rehabilitated with Born Free's friends at Natuurhulpcentrum, a wildlife rescue centre and halfway house in Belgium, Born Free launched an emergency appeal to raise funds to give him a new home. Thanks to the generosity of our supporters, the response was incredible.
In July 2018, Born Free had raised enough funds to fly King to our glorious big cat sanctuary at Shamwari Reserve in South Africa. Surrounded by the sights and sounds of wild Africa, his spacious enclosure was filled with natural vegetation, plenty of undergrowth to explore and space to run. It was wonderful to watch the youngster transform in his ancestral homeland! King grew strong and confident, developing a magnificent mane.
Now aged five, the once-lonely lion has a companion and happily shares his enclosure with Thea. The young lioness was also rescued from France's illegal wild pet trade, in 2018, and arrived at Shamwari in 2019 as one of the four 'Lions of Lyon'. Thea was introduced to King in 2021 and the affectionate pair love to chase each other and play, then relax on their 'jungle gym' in the warm sunshine, surveying the hills and valleys of Shamwari.
What a wonderful, heartwarming true story! But, today, Born Free needs to urgently raising funds for King's lifetime care (Thea has a Lifetime Carer supporting all her care). Can you help? Adopt King today and you'll receive:
• A personalised adoption pack
• Regular updates
• Optional cuddly toy
• Or eco-friendly digital pack also available