Take action on wildlife trafficking in the eu
1 December 2021
TAKE ACTION ON WILDLIFE TRAFFICKING IN THE EU
Help us tell Europe's leaders they must do more to combat this deadly global issue. Whether you are a citizen of the UK, the EU, or another country, please take a few minutes to send your comments on the EU Action Plan against Wildlife Trafficking by 28th December.
Why you should participate
Wildlife crime, and particularly wildlife trafficking, is a major driver of biodiversity loss, and a big risk factor for future pandemics. Live animals are trafficked for human consumption, as exotic pets, or for the tourism or research industries, and parts derived from wild species are imported for food, skins and furs, traditional medicines and tonics, and a huge range of other products. Poachers and traffickers have no consideration for the health and welfare of animals or people affected by their activities, let alone the future of the species they exploit. Their illegal activities also increase the risk of diseases spreading among the animals they traffic, and potentially to people.
In 2016, the European Union adopted the EU Action Plan against Wildlife Trafficking to combat illegal wildlife trade in Europe and beyond, and they are now evaluating and updating it. The Action Plan has delivered some important advances, nevertheless wildlife trafficking and the criminal networks that control it continue to expand.
With Europe being a major destination and transit hub for trafficked wildlife, a new, more effective EU Action Plan is urgently needed to reduce wildlife crime both within and beyond the EU's borders, and to deliver tangible improvements for wildlife conservation and the health and welfare of animals and people worldwide.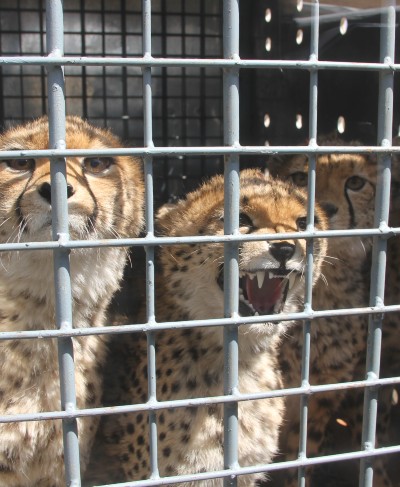 How you can help
Citizens around the world are being invited to provide their feedback on the EU Action Plan and share recommendations and ideas for a new Plan. Born Free will be providing comprehensive feedback, and we are encouraging individuals and organisations in the UK and beyond to take a few minutes to submit their own by 28 December 2021.
To make this easy for you, we have prepared clear and simple instructions below on how to access and complete the EU questionnaire. We are also sharing our own responses with you for information.

Responding to the questionnaire – easy and quick steps
Enter your sign in details if you already have an account OR select 'Create an account' below the text box (to create your account enter your first name, last name and email)
Complete the 'About you page' (Page 3) and answer 4 quick questions on Page 4
You only need to complete Page 3 "About you" and Page 4 "Part II (General Public)": Pages 1 & 2 are introductory, and the remainder of the questionnaire is aimed at organisations working on wildlife trafficking
Page 3 "About you": enter the information required (mandatory questions are marked with *), tick the box "I agree with the personal data protection provisions" and click 'Next' at the bottom of the page
Page 4 "Part II (General Public)": There are 4 questions on this page, and this is where you'll provide your feedback. If you need help answering the questions, feel free to check out Born Free's responses which include background information on the issues.
Note: If you are unable to use the online questionnaire, you can email your feedback to env-cites@ec.europa.eu