Swimming free thanks to Raise the Red Flag
16 June 2023
SWIMMING FREE THANKS TO RAISE THE RED FLAG
This World Sea Turtle Day, Born Free remembers Genoveffa and Gavino, two triumphant turtles who endured years in captivity, but are now swimming free thanks to tourists raising a red flag and reporting their concerns.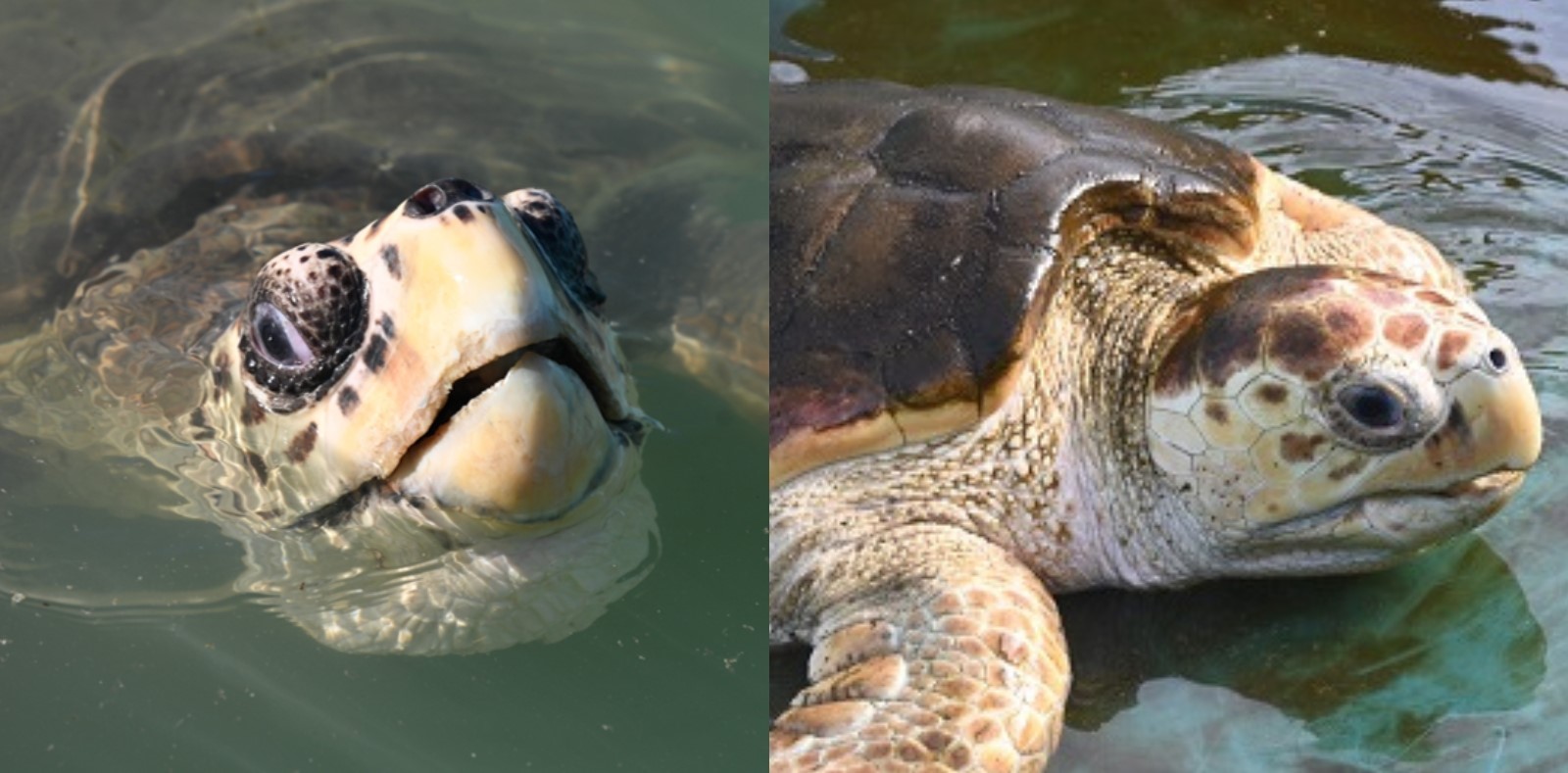 Every year we receive hundreds of reports from our supporters about the suffering and exploitation of wild animals in captivity around the world, via our Raise the Red Flag platform. Animals like loggerhead turtles Genoveffa and Gavino who were held in terrible conditions for many years at an aquarium in Sardinia, and whom your reports helped to save.
Their lengthy rehabilitation and successful release back to the wild in 2021 was just momentous. After some initial trepidation tracking their progress as they were monitored by the team in Sardinia for the following year until the batteries on their satellite tags came to an end, it was amazing to see them adapt back to life in the wild – where they belong.
SEE GENOVEFFA AND GAVINO'S JOURNEY
Sadly, not every captive animal will be as lucky as Genoveffa and Gavino. But, their story is such a great example of how reporting your concerns and speaking out can benefit the welfare of individual captive animals.
As many of us are about to embark on our summer holidays, please make sure that you don't support the suffering and exploitation of captive wild animals.
Many people and businesses are profiting from international tourists who are eager to part with their money in return for experiencing exotic animals up close, but who are also frequently unaware of the welfare issues affecting the individual animals involved. Kept in poor conditions, trained to perform tricks, forced to give rides, and exploited as props for souvenir photos, the plight of captive animals is immense.
You can help us end this practice, by joining our campaign to stop these 'Selfish Selfies'.
Please act responsibly and compassionately on your holidays. Check out our advice and guidance and our interactive map to help you identify any potential red flags, through our Raise the Red Flag platform. If you encounter captive animal suffering and exploitation or have concerns about the welfare of individual animals, please report it via our online form and find out how you can speak out further by raising the issue with attractions, holiday companies and local authorities.
Animals like Genoveffa and Gavino are counting on you.
RAISE THE RED FLAG        REPORT CAPTIVE ANIMAL SUFFERING        SPEAK OUT AND TAKE ACTION