Raise the red flag: raffi, anthea & rikki's story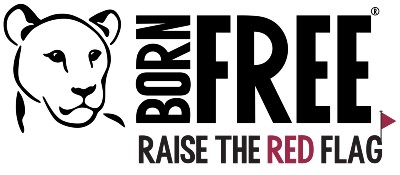 RAFFI, ANTHEA & RIKKI
Raffi, Anthea and Rikki were the first captive lions and leopard rescued by Born Free. But it was thanks to motivated holidaymakers and concerned locals first speaking out that led to their rescue after years languishing in tiny cages in Spain.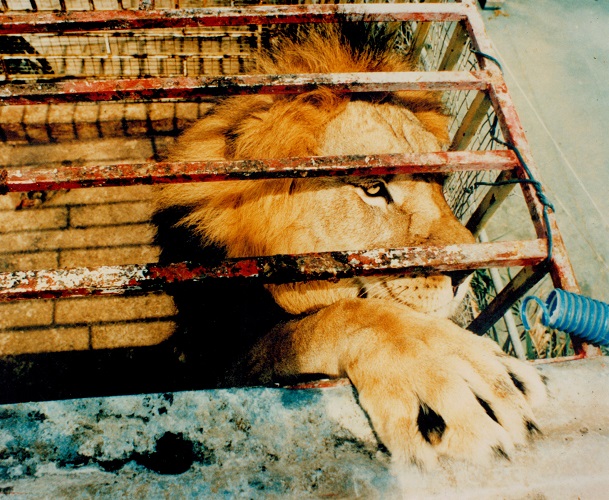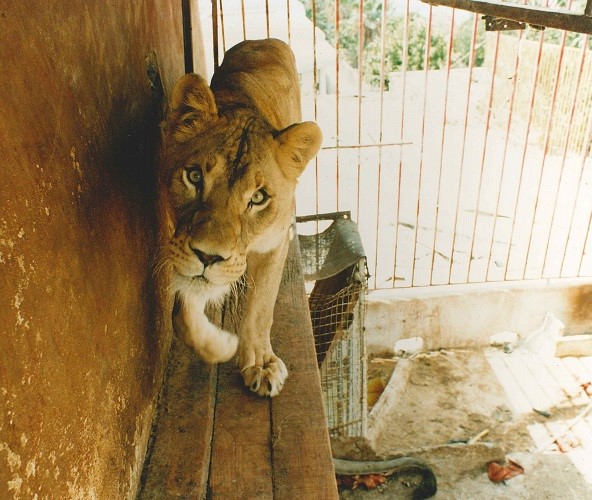 In 1994, the plight of lion and lioness Raffi and Anthea, along with leopard Rikki, was highlighted by visitors to Playa de las Americas in Tenerife, Spain, shocked to witness their horrific treatment, caged on the rooftop of a derelict bar and disco. The owner had acquired them from various sources. Six-year-old Raffi had been used as a tourist photo prop as a cub, five-year-old Anthea was bought as a mate for Raffi, while Rikki, also aged around five, had been an unwanted cub from a circus.
Their squalid cages were just 9 x 6 ft and strewn with excrement and rubbish. Their owner gave them stagnant water once a day through the top of their cage and, horrifically, they were reportedly given stray dogs to eat. Many British tourists were distressed and voiced their concerns, with one contacting Born Free. We immediately launched an emergency campaign, supported by several UK newspapers, to free them from their misery. After six months of our campaigning, local Spanish authorities were convinced to take action and the big cats were thankfully seized. In 1995, we took Raffi and Anthea to the safety of a sanctuary in Kent, followed by Rikki in 1996. But, this was just the beginning of their journey and in 1997 all three were relocated to Born Free's wonderful new big cat sanctuary at Shamwari Game Reserve in South Africa, where they enjoyed expert, loving care for life in large, natural bush enclosures.
Sadly, not every captive animal can be rescued and although Born Free can't take direct action for every animal we hear about, every single report we receive provides vital information and evidence to assist our work to secure policy change and effective legislation, supports our call for improved animal welfare and, ultimately, helps end the suffering of wild animals in captivity.
Every one of us can help give captive wild animals a voice. Born Free's Raise the Red Flag campaign highlights animal problems, shares information with other travellers and provides guidance so YOU can take action. Please keep a look out for wild animals in captivity, in your home country or travelling internationally, report your concerns about animal suffering and exploitation, and speak out.
YOUR report, letter, email or photo will help change lives, so never give up and keep speaking out for captive animals like Raffi, Anthea and Rikki.
RAFFI, ANTHEA & RIKKI GALLERY