Lions of lyon: ticket to ride!
LIONS OF LYON: TICKET TO RIDE!
Our fab four are on the move! Born Free's Beth Brooks explains how Horus, Dadou, Thea and Cersei will make their journey to South Africa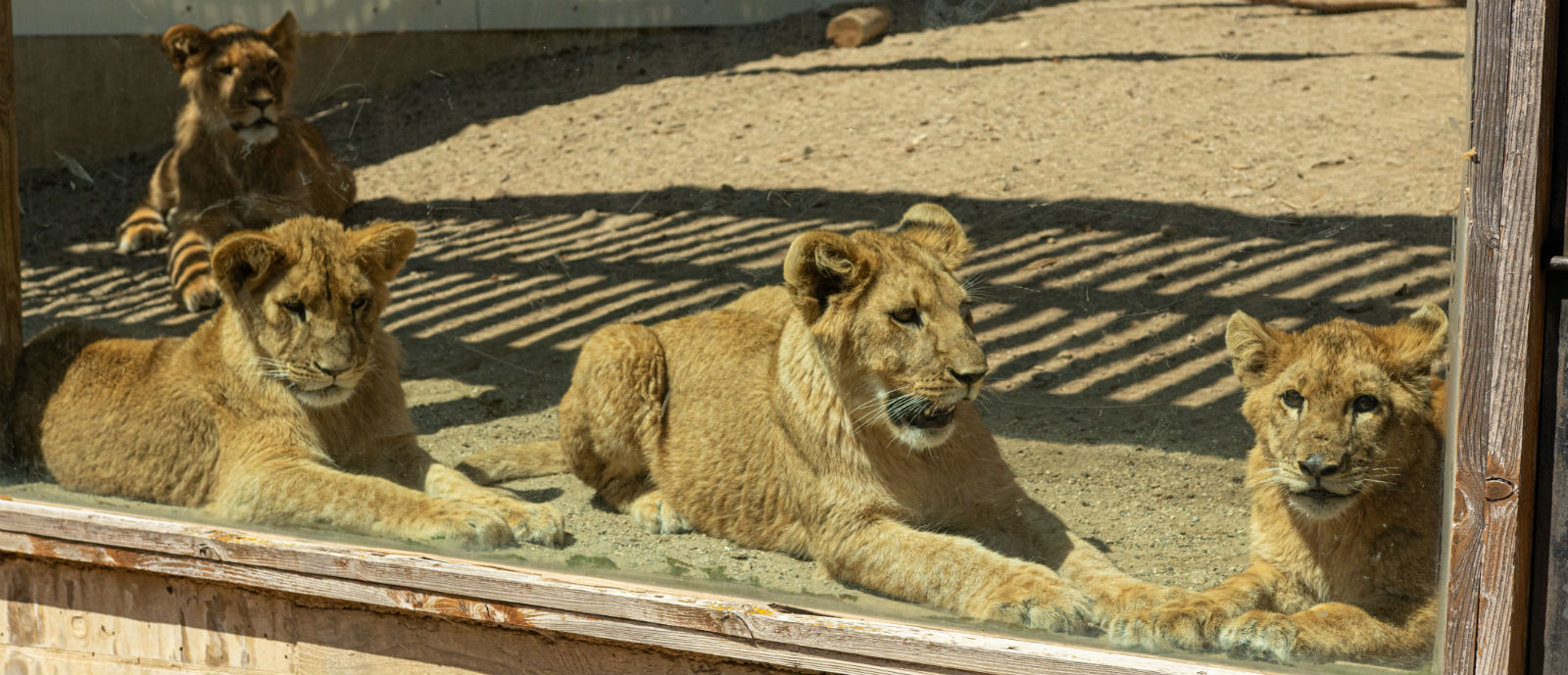 ©Filip Fortuna/BFF
After months of careful preparation, today the Lions of Lyon – Horus, Dadou, Thea and Cersei – start their journey to their new, lifetime home at our big cat sanctuary in Shamwari Private Game Reserve, South Africa!
It's a long way from their temporary home in Lyon, France, to South Africa, and their relocation has been painstakingly planned by our rescue & care team. Ahead of today, the cubs' bespoke travelling crates (they get one each) have been introduced to their enclosure so they could get used to them. They have also been declared fighting fit and ready to travel by the veterinary team and have all the necessary paperwork.
Early this morning, the cubs were each carefully transferred into their own travelling crates and transported to London Heathrow Airport. Later today, they'll board a plane to South Africa. When they land in South Africa, they will be transferred the short distance by road to our big cat sanctuary. Their safety, welfare and comfort is our top priority, so they will be monitored every step of the way by our rescue & care team.
When we relocate animals like this, it always makes me reflect on why we are doing it. The Lions of Lyon should have been born in the wild – living free and learning how to be a lion. Instead, they were all born in captivity, separated from their mothers too soon and sold just so people could selfishly keep them as pets. Sadly, millions of wild animals are kept as pets worldwide. Wild animals never make good pets because they have complex needs that can't be met in a domestic setting. You can find out more about the trade in wild animals as pets and our work here.
The Lions of Lyon are innocent victims of this trade. But they're also the lucky ones. They will live free from harm in their ancestral homeland of Africa.
You can follow the Lions of Lyon's journey to South Africa! We'll be posting regular updates on Instagram, Facebook, Twitter or LinkedIn, and a daily blog!