EVERY ANIMAL COUNTS
Born Free's adoption scheme helps protect rescued and wild animals around the world.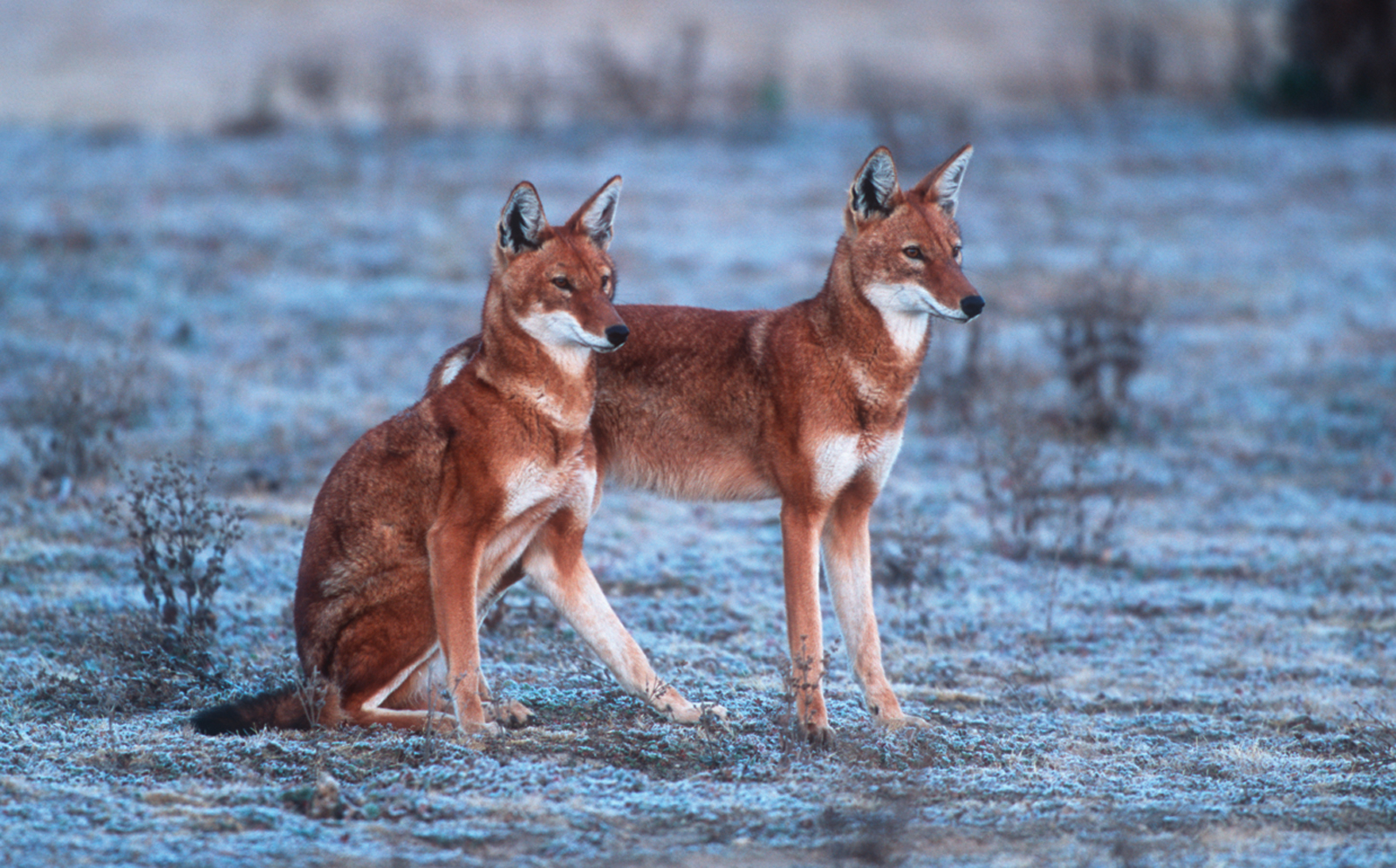 (c) Martin Harvey
From a vulnerable population of wild giraffes in Niger, to an orphaned orangutan in Indonesia Borneo, to a leopard rescued from a zoo in Europe. We have 17 animal adoptions to choose from.
All our adopted animals have a story to tell, and it's because of them, we work tirelessly to ensure that all wild animals, whether living in captivity or in the wild, are treated with compassion and respect and are able to live their lives according to their needs.
But we can't do this without you. Your support for our projects makes a real difference and can help change an animal's life.
Wild animals like The Ethiopian Wolf Family. Fewer than 500 Ethiopian wolves remain, but funding for the project through Born Free's adoption scheme helps conserve this endangered species, which is only found in the highlands of Ethiopia. Regular monitoring and vaccination programmes ensure they are protected against disease, benefitting the community as well as the wolves.
Or The Cheetah Family. Most are victims of the wildlife trade, a global issue affecting millions of wild animals big and small. Cheetah cubs are currently in high demand as pets in the Middle East – causing extreme suffering to the individual cheetah involved and contributing to their decline in the wild. Born Free's Ensessa Kotteh wildlife rescue centre in Ethiopia provides a safe haven and rehabilitation facility for cheetah confiscated from illegal trade, as well as those which have been orphaned or rescued from captive environments.
Or Chinoise the chimpanzee who was sold to a restaurant when her mother was killed by poachers. She was used to attract customers and exploited as a photo prop. When she first arrived at the Born Free-supported Limbe Wildlife Centre in Cameroon, she was in poor health and rarely made a noise. Thanks to their expert care, and the Born Free adoption scheme, she is now a healthy, happy and sociable chimp living with other orphaned chimps. When she is ready, we hope she will return to the wild. But none of this would be possible without adopters.
Adopting an animal for yourself, or as a gift for a loved one, means Born Free has regular funding for animal care and rehabilitation, or conservation field projects to protect a species in the wild. Animal adoptions are a perfect way to help wild animals in need.
Please adopt today and help Save a Life.