Defra admits using incorrect calculations' to defend failed badger culling
24 May 2022
DEFRA ADMITS USING 'INCORRECT CALCULATIONS' TO DEFEND FAILED BADGER CULLING – AS PEER-REVIEWED RESEARCH SHOWS CULLING HASN'T WORKED
Defra has been forced to apologise for using 'incorrect calculations' in its attempt to defend the Government's controversial badger cull.
On 18th March the highly respected Veterinary Record journal published a peer-reviewed study from three independent scientists, including Born Free's Head of Policy Dr Mark Jones, showing that the badger cull had failed to reduce bovine TB among cattle herds.
In the same edition of the journal, DEFRA's Chief Veterinary Officer Professor Christine Middlemiss and Chief Scientific Adviser Professor Gideon Henderson published a letter claiming the paper had 'methodological flaws' and produced a graph which they claimed showed a clear reduction in cattle herd TB incidence associated with badger culling. On the same day, Defra's Press Office issued a statement accusing the independent scientists of 'manipulating data', working to fit a 'clear campaign agenda,' and stating that was 'disappointing to see it [their paper] published in a scientific journal'. The data on which Defra's calculations and accusations were based has not been made available, nor were their calculations subject to independent peer review.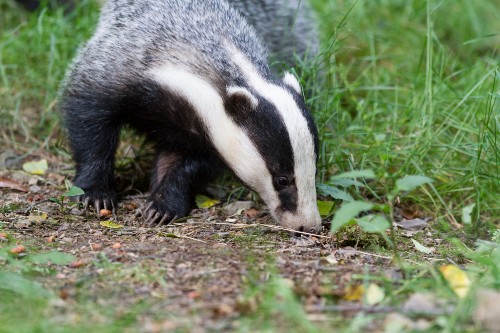 Image (c) Richard Hurrell
However, two months on, Defra has admitted that its calculations were 'inaccurate'. Defra's corrected graph, which was published in the Veterinary Record on 21st May alongside a response from the independent scientists who authored the original paper, shows no convincing differences in cattle TB incidence between culled and unculled areas, and appears to corroborate the independent scientists' original findings that badger culling has not worked.
The authors of the independent study have written to Secretary of State George Eustice calling for a full public apology for Defra's unjustified criticism of their study and the derogatory and defamatory press statement, and for the retraction of the letter by Middlemiss and Henderson. They have also called on Defra to refer the matter to the Council for Science Editors, Defra Science Advisory Council, and the EFRA committee, and are seeking to open a constructive dialogue.
More importantly, the authors have called on the Secretary of State to immediately suspend the badger culling guidance to Natural England, and to cease the licensing of any further badger culls, pending review of its badger culling policy based on the findings of the paper and Defra's own corrected analysis.
Born Free's Head of Policy Dr Mark Jones, one of the authors of the independent study, said:
"Since 2013, more than 175,000 badgers have been killed under licence as part of the Government's strategy for controlling bovine TB in cattle. In order to justify such a devastating massacre of a protected native species, Government must surely at the very least be able to demonstrate a substantial and predictable reduction in cattle TB as a result. Our paper, which was subject to rigorous peer-review, examined all the data on bTB prevalence and incidence across the entire High-Risk Area over the period 2013-2019, and compared those areas where badger culling had taken place with those where it hadn't. We saw no difference between culled and unculled areas. Defra has gone out of its way to try to discredit our study, but its own corrected calculations now appear to corroborate our findings. Defra should hold up its hands and apologise. More importantly, no further badgers should have to lose their lives for the sake of this ineffective, inhumane, unscientific and unnecessary policy."