Born free urges uk government to make good on plans to ban pet primates
BORN FREE URGES UK GOVERNMENT TO MAKE GOOD ON PLANS TO BAN PET PRIMATES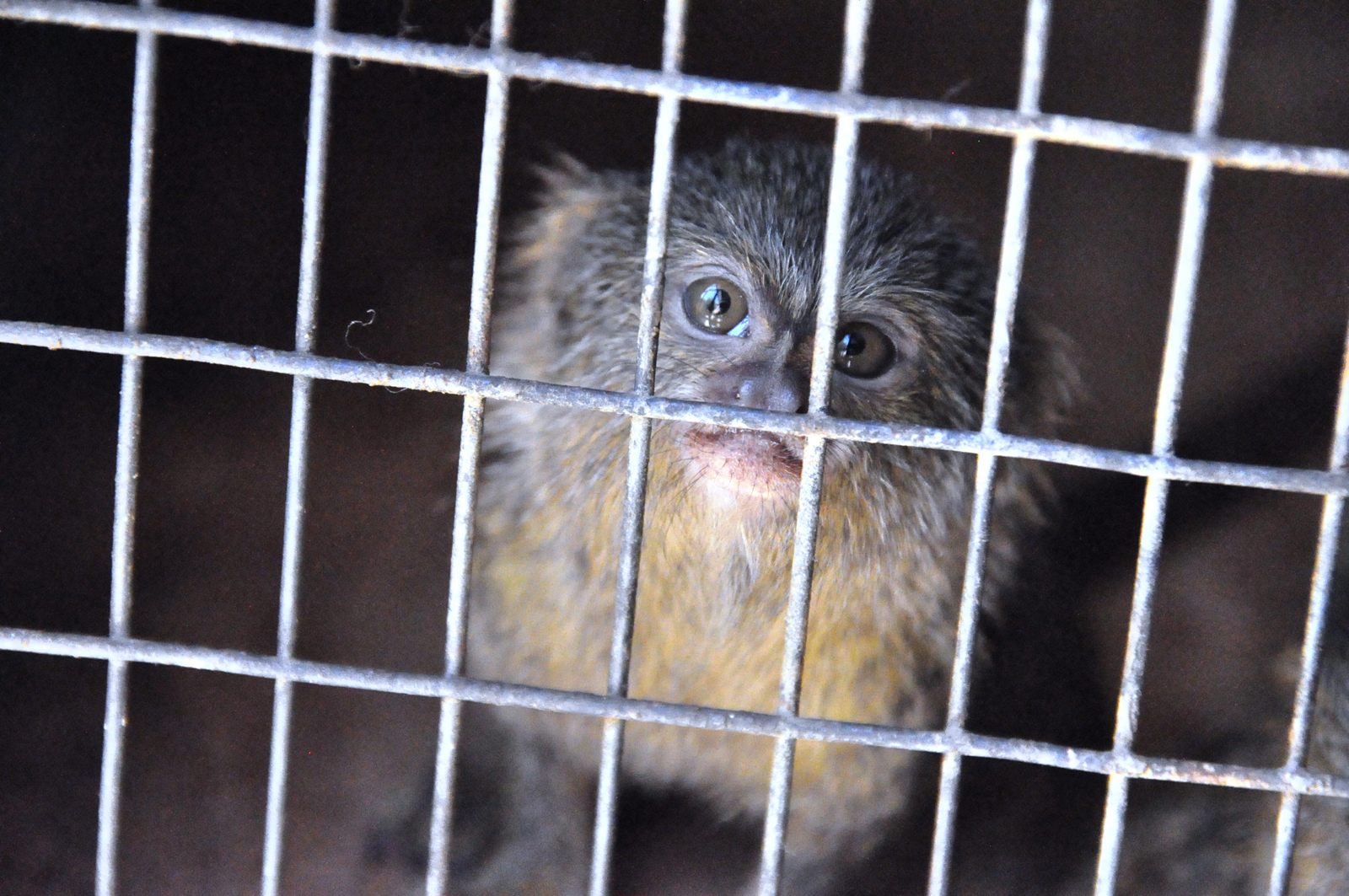 Responding to recent news reports suggesting the UK Government intends to ban the trade in and keeping of primates as pets in England, Born Free's Head of Policy Dr Mark Jones said: "Born Free has long opposed the trade in and keeping of primates as pets. These highly intelligent and socially complex animals clearly don't belong in people's homes. As well as causing immense animal suffering, the trade also poses a threat to wild populations, and places the public at risk of injury or illness. We therefore welcome the news that the government intends to ban the sale, purchase and breeding of primates for the pet trade and phase out their keeping, and call for a ban to be implemented without delay."
In 2014, the RSPCA estimated as many as 4,000-5,000 marmosets, tamarins, capuchins, squirrel monkeys, lemurs and other primates are kept as pets in the UK, although since many of these belong to species that don't fall within the licencing requirements under the Dangerous Wild Animals Act (DWA), and some that do are undoubtedly unlicenced, the actual number is unknown.
In 2015, Born Free and Blue Cross published, One Click Away, a report highlighting the failures of the legal framework designed to protect exotic 'pets', including primates and demonstrating how easy it was to purchase such animals over the internet.
Dr Jones added: "It's vital that the primates already in private hands are identified and their welfare prioritised. Adequate resources must be made available so that legitimate rescue facilities can provide lifelong care for animals that are surrendered or confiscated as well as those whose current owners cannot adequately care for them."
Wild animals in general, and primates in particular, are particularly vulnerable to welfare problems in captive environments, because of their complex social, physical, behavioural and nutritional needs. Born Free consistently argues that these needs cannot be adequately met in private homes.
SHARE ON FACEBOOK SHARE ON TWITTER