Born free and aardman reveal new film creature discomforts: life in lockdown
BORN FREE AND AARDMAN REVEAL NEW FILM CREATURE DISCOMFORTS: LIFE IN LOCKDOWN
New animation film features interviews with real people to highlight harsh parallels of lockdown and captivity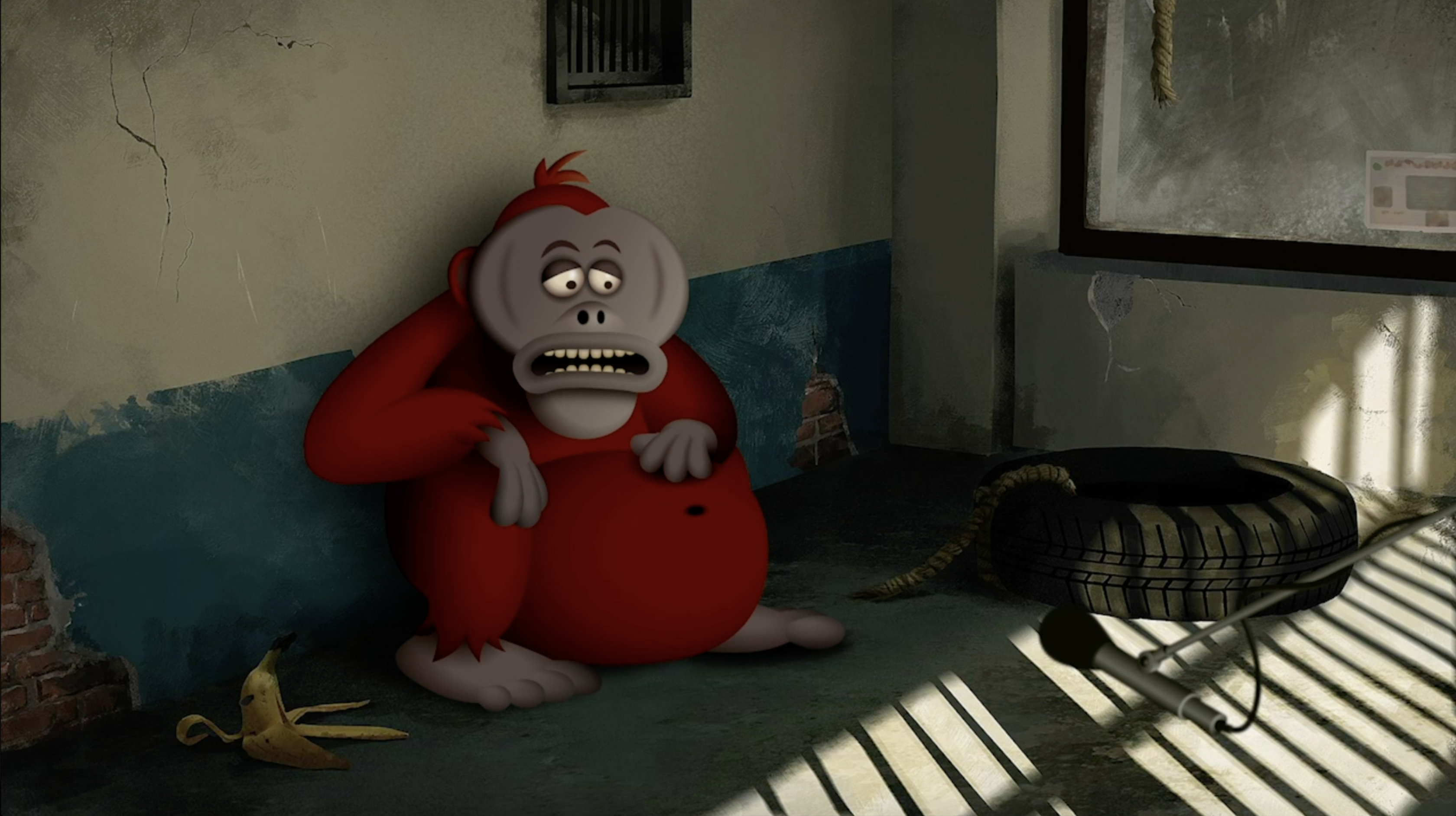 Today, Born Free and Aardman have launched a heart-wrenching, short-film Creature Discomforts: Life in Lockdown, to draw a parallel between the struggles faced by humans during lockdown and the trauma wild animals face in captivity.
Created by four times Academy Award winning animation studio Aardman – creators of Creature Comforts, Wallace & Gromit, Shaun the Sheep and Chicken Run, and London creative agency ENGINE, the new film uses genuine interviews with people based in Manchester, Bristol, Essex and London recorded during the peak of lockdown, to understand how restricted living conditions had impacted them.
During lockdown, most people experienced feeling trapped for the first time. For the creators, these unique circumstances highlighted how animals in captivity live most, if not all their lives behind closed doors. Working virtually and remotely, they created the Creature Discomforts: Life in Lockdown film in the hope of encouraging audiences to reflect on this issue with renewed empathy.
Directed by award-winning Peter Peake, characters featured in the film were designed to imaginatively match the voices of real-life interviews. Backgrounds of different land and sea animals including lemurs, tigers, orangutans, and elephants, reflect the harsh conditions in which captive wild animals are forced to live in zoos, circuses, dolphinaria, as well as domestically.
Like humans, when in captivity many wild animals can experience feelings of anxiety, loneliness and depression and there is often a deterioration in both their physical and mental health. Captive wild animals can develop unnatural, repetitive behaviours called zoochosis, such as excessive pacing, swaying, and even self-mutilation.
Academy Award and BAFTA-nominated director Peter Peake at Aardman, said: "It has been such a rewarding experience to collaborate with Born Free on this project. It's an honour to lend our classic Aardman style to such an important cause, which is more relevant than ever. Although lockdown presented logistical challenges to the production of the film, it revealed touching insights from our interviewees that relate directly to animals in captivity. It really hit home that for us, lockdown was temporary, but for captive animals, this is a daily struggle."
Dr Chris Draper, Head of Animal Welfare and Captivity for Born Free, said: "Many of us will have suffered the restrictions and inconvenience of lockdown in recent months. In many ways, this has given us just a brief insight into the frustrations and compromise that wild animals in captivity face for their entire lives. This short film encourages us to rethink captivity, and reconsider zoos, dolphinaria, circuses and the exotic pet trade from the animals' perspective."
In 2019, Born Free and ENGINE released The Bitter Bond, a film to raise awareness of the lion farming and canned hunting phenomena in South Africa. Garnering over 11 million views and 250,000 petition signatures, resulting in the South African Tourism Services Association withdrawing support for any interactions between tourists and wild animals, such as lion cub petting.
WATCH THE FILM FIND OUT MORE & DONATE
SHARE ON FACEBOOK SHARE ON TWITTER