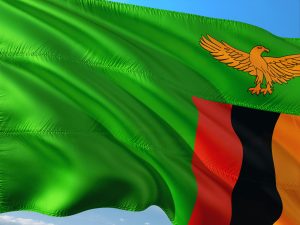 Zambia Country Profile
Zambia is a landlocked Southern African country, east of Angola and south of the Democratic Republic of Congo. It also borders Botswana, Malawi, Mozambique, Namibia, Tanzania and Zimbabwe, and covers an area of 752,618 sq km. With a population of over 20 million, Zambia is said to have over 70 languages, although many of these may be considered local dialects. All of Zambia's major languages are members of the Bantu family.
Geography & Wildlife
Zambia's climate is tropical, with areas modified by altitude, with a rainy season from October to April. The terrain is mostly high plateaus with some hills and mountains, dissected by river valleys and Lake Tanganyika is its major hydrographic feature. The country boasts 242 mammal species including black rhino, elephant, lion, hyena, leopard, primates, antelopes, giraffe and cheetah.
Main Conservation Challenges
Air pollution and resulting acid rain in the mineral extraction and refining region, chemical runoff into watersheds, loss of biodiversity, deforestation, soil erosion, desertification. Poaching seriously threatens rhinoceros, elephant, antelope, and large cat populations, and lack of adequate water treatment presents human health risks.
Our work in Zambia
---
GAME RANGERS INTERNATIONAL / ZAMBIA PRIMATE PROJECT
Animals: vervet monkeys / baboons
Supported since: 2009
Work: welfare / captivity / education / policy
Rescuing and rehabilitating injured, orphaned and illegally held vervet monkeys and yellow baboons – largely from the bushmeat and exotic pet trades – with the ultimate aim of releasing them back into the wild. The project also operates educational outreach and supports prosecution for illegal primate ownership.