Meet our Board of Trustees
---
Michael Reyner, Chair

Michael is the Senior Partner of MWM Consulting, a leading executive search and Board advisory firm, after an earlier career as a Partner at McKinsey, the leading management consultancy. Michael joined the Board in September 2009 and became Chair in December that year.
---
Dame Virginia McKenna DBE, Co-Founder

After a highly successful career as a stage and screen actress, Virginia has devoted her life to wildlife conservation and co-founded Born Free with her late husband, Bill Travers MBE and son Will Travers OBE. Virginia still plays an active role in the charity and sits on the Board of Trustees.
---
Michael Drake

Michael is an experienced solicitor and partner in a London firm.  He is a longstanding Born Free Foundation trustee and has also held a number of non-executive directorships, and other charity trusteeships, including until recently the Galapagos Conservation Trust.  He has travelled widely in Africa, Asia and South America, always with a special interest in exploring the wildlife, and is a Fellow of the Royal Geographical Society.
---
Navindu Katugampola

Navindu Katugampola is Global Head of Sustainability for Morgan Stanley Investment Management (MSIM). In his role, Navindu and his team work closely with the MSIM investment teams to help them achieve their sustainability objectives, providing insight and robust solutions to meet regulatory, product, data and stewardship requirements.  He is married, with two children, and lives in London.
---
Kate Stephenson

Kate Stephenson is the Head of Communications at Whitley Fund for Nature. She has previously held media and content production roles for organisations such as National Geographic Kids and the Discovery Channel. Kate runs the award-winning Kate on Conservation wildlife blog and founded The Wildlife Blogger Crowd. She became a trustee of the Born Free Foundation in 2017.
---
Sharon Peake

Sharon is a gender diversity expert and experienced diversity and inclusion leader with over 20 years' experience in global businesses. She is a registered psychologist, a certified coach and the Founder and CEO of Shape Talent. Born in Australia, Sharon has lived and worked in Australia and the UK, and her roles have given her experience working across 6 continents, delivering work in locations as diverse as Colombia, Romania, India, Uganda, New York, and Hong Kong.
---
Dr Amal-Lee Amin

Amal-Lee is a passionate advocate for sustainable development. As Managing Director at the UK's DFI British International Investment (formerly CDC Group) Amal-Lee leads teams on Climate Finance, investing for Gender & Diversity outcomes and advisory for transformational impact. From 2020–21 Amal-Lee was a senior advisor to the UK COP26 Presidency and is currently a member of the independent High Level Expert Group on Climate Finance and the OECD Advisory Group on climate and economic resilience.
---
Sue Biggs

Sue Biggs retired as Director General of the Royal Horticultural Society in 2022. As the longest serving Director General in the charity's history, she led the transformation of the organisation, doubling its membership, raising £40million for much needed projects to benefit horticulture and the environment. She was awarded a CBE for services to horticulture and the environment in 2017. Prior to this, Sue spent 30 years in the travel industry, mainly at the luxury tour operator Kuoni Travel, where she and her team became strong supporters of Born Free.
---
Jess Ruben

Jess is the Chief People Officer at WONE, a precision health platform tackling the stress epidemic. She has held various COO, CPO, Strategy Director and Board Advisor roles in high growth tech businesses, is a certified coach and holds a BA and MSc from Oxford University.
---
Jenny Seagrove

Jenny Seagrove has a successful career in theatre, film and television but her main passion is animals, animal welfare and the natural world. She is honoured to be a Trustee of The Born Free Foundation and is also the Founding Trustee of Mane Chance Sanctuary.
---
Bella Lack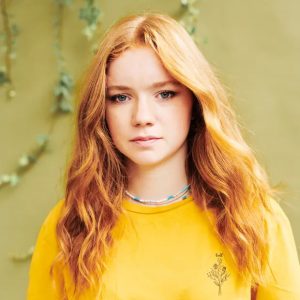 Bella Lack is a 20-year-old conservationist and Director of Reserva Youth Land Trust. She uses social media, video-making, podcasting and writing to try to educate and inspire a wide group of people to protect the natural world. In addition, Bella delivers speeches, including speaking at the People's Walk for Wildlife, the Illegal Wildlife Trade Conference in 2018 and TEDx Brighton 2019. Bella worked on a feature-length documentary; 'ANIMAL', with the director Cyril Dion along with primatologist Jane Goodall.
---
Sean Cassidy
Sean Cassidy joined the board of Born Free USA in 2016 and has served as its Board Chair since 2017.  A real estate developer working on residential projects in New York City, The Hamptons, Palm Springs, and Paris, Sean previously founded and owned a chain of Parisian-inspired premier men's clothing stores. Growing up in Maine, even as a child, Sean was outraged by the ubiquitous "sport" of hunting and trapping. Born Free has provided him a powerful platform to advocate for treating animals with compassion and respect, and an opportunity to engage and inspire others in this mission.