Working together to save kenya's wildlife
29 August 2022
WORKING TOGETHER TO SAVE KENYA'S WILDLIFE
Ivy Malemba from our Kenyan team speaks of her pride at working for Born Free and reflects on some of the successes since she joined.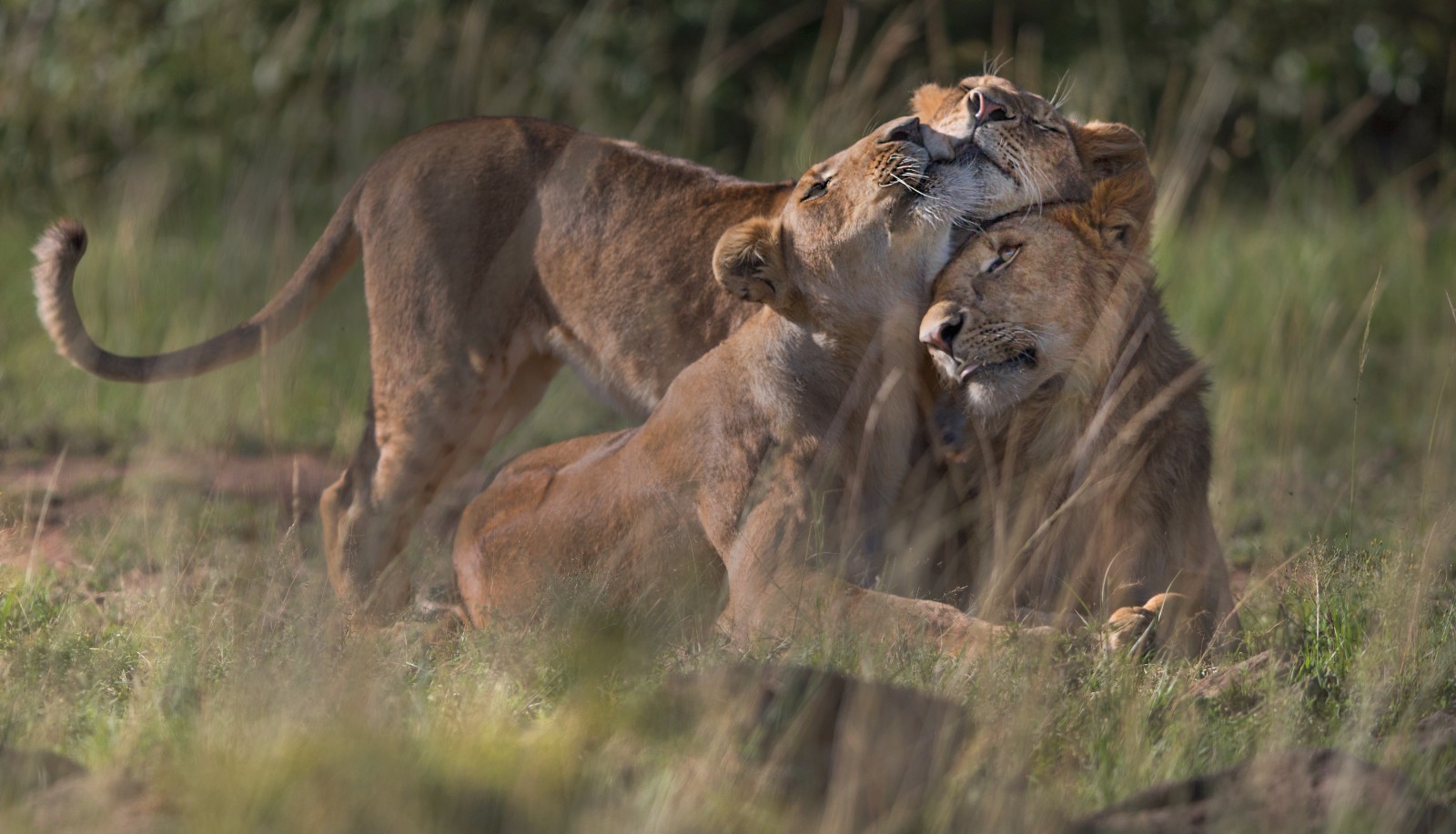 My name is Ivy Malemba, I am the Fundraising and Communications Manager at Born Free Kenya. I joined the organisation in 2019 and it has been a wholesome experience, initially had an idea on the challenges wildlife face, however through my time at Born Free, I have gotten a deeper understanding as I interacted with the teams on ground.
I enjoy working for Born Free as the organisation is impacting the lives of wildlife, students, and communities in Meru and Amboseli ecosystems, and I am happy to educate the public on the same through various platforms. My role involves promoting awareness of the conservation work, creating a space where our supporters and beneficiaries can speak up and share ideas and lastly identifying donors to support the Kenya programs.
Born Free built the biggest predator-proof boma in Amboseli, this is a reinforced closure that utilises recycled material to ensure security of families and livestock. What this means is the communities can sleep soundly, and in turn the lions are safe from retaliatory attacks. The bomas also provide solar lamps to help the children study at night, water storage tanks and eco-friendly stoves which reduce consumption of wood fuel, saving the lion's habitat. Born Free has built 357 enclosures since 2010 and supported 7500 community members while increasing the lion population by 182%.
Last year, we built a science lab in Kanjoo Secondary School that benefits 450 pupils, through the support of Woodhaven Trust, we drilled a borehole in Lenkisem Primary School through the support of Schools for Kenya, to benefit the school and community, and we built a boarding facility in Ng'onzini Primary School through the support of the Government of Japan, to benefit the students of Kwale. Born Free is focused on the impact of our conservation work, and we would like to continue creating lasting impressions through your support. We educate the communities on the benefits of conserving the environment and wildlife. Our children need to be safe as they walk to and from school and provided with the knowledge to pursue Born Free's mission for the future generations. To support Born Free and make an impact, email me at ivy@bornfree.or.ke Let's be the change for our future generations.
"Our wildlife is our heritage, and we are privileged to have them in abundance in Kenya, it is up to us to protect their population and environment, and inform the public of Born Free's efforts, to receive more local support "- Tim Oloo, Country Director.
"Born Free is focused on the impact of our conservation work, and we would like to continue creating lasting impressions through your support. We educate the communities on the benefits of conserving the environment and wildlife."