Why water management is key to reducing wildlife conflict
22 March 2023
WHY WATER MANAGEMENT IS KEY TO REDUCING WILDLIFE CONFLICT
On World Water Day, Born Free's Head of Education Laura Gosset looks at why water is key to conservation in Kenya.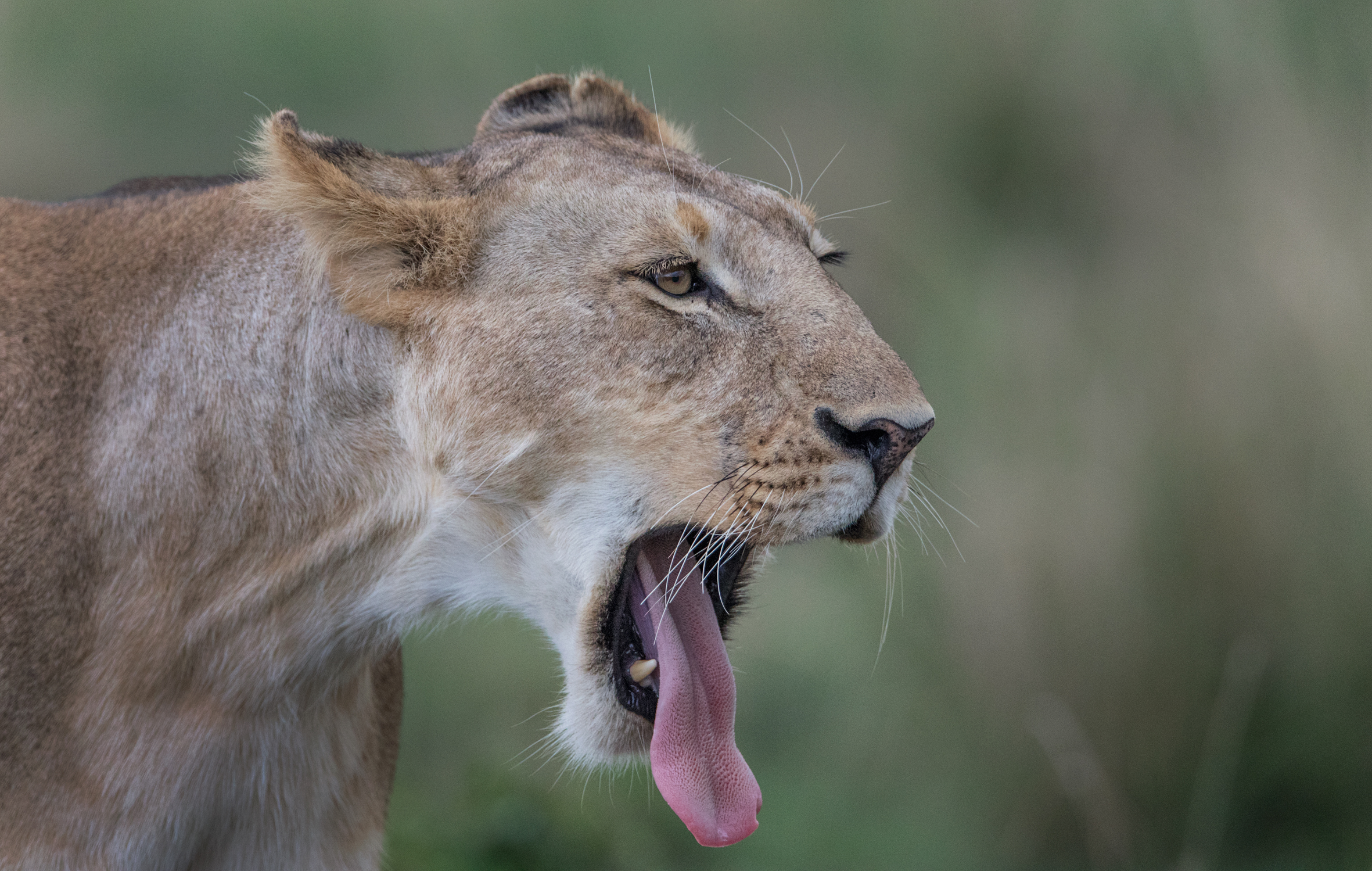 'Water, water everywhere and not a drop to drink…'
This line from Samuel Coleridge's famous poem, Rime of the Ancient Mariner, describing sea water, has become a commonly used phrase to encapsulate the water crisis we face. Sadly, 'not a drop to drink' resonates when describing the situation facing the communities around Meru National Park in Kenya.
Water shortages are increasing, as the drought across the country has continued (although thankfully it has rained in recent days), in some areas reaching the third year with very limited rainfall. However, working with the local government and the community, Born Free is playing a part in addressing this issue for both the people and the wildlife of Meru.
When we first established our Meru Education programme in June 2019, focusing on the western boundary of Meru National Park, we did not think for one minute that water would become such a focus.
Hear from Born Free Kenya's Phoebe Odhiang, as she talks about water resources in Kenya:
As with any new project, you at first go in with an idea of what you wish to achieve. But, of course, you must also have an open mind and the desire to support, as well as learn from, the community. It was with this in mind that we were first introduced to existing water groups in the area. The community already knew they had a challenge with water availability and they were keen to seek our support for the work they had planned.
Unfortunately, lockdown then happened, and while we continued to plan, it was not until November 2021 that were received the hydrological report we commissioned. This report highlighted a number of areas where additional work might be needed to support the community in their water conservation efforts, safeguard sustainable livelihoods, ensure compliance with national water regulations and protect the water flow into the park – no mean feat when some of the aims are essentially competing with one another.
The first step we decided to take was to work with the Government's Water Resource Authority (WRA) to support the community in the creation of Water Resource User Associations. This puts the power with the community to monitor water levels, set abstraction (removal of water from a spring or river) limits, and plan and implement projects in their catchment area, to protect the water flow and to ensure that their livelihoods, which predominantly consist of crop-based agriculture, are protected – all while leaving enough water for the park and the wildlife it contains.
The next step will be to support the creation of four water management plans – a collaborative process between a number of different groups, including WRA, the community and the Kenya Wildlife Service – covering much of the western boundary of the National Park, to provide the community with the guidance they need to shape and plan future projects, local fundraising efforts and ideally a future where water is shared equitably and used wisely for the good of all.
You can help support this project, by supporting Born Free's End Wildlife Conflict Appeal. All donations through the appeal will support Born Free's holistic approach to reducing conflict between people and wildlife, including the crucial issue of water management.