Tigers, wildlife and people – the wider impacts of our work
24 October 2022
TIGERS, WILDLIFE AND PEOPLE – THE WIDER IMPACTS OF OUR WORK
Yashvardhan Dalmia, Network Support Officer for the Satpuda Landscape Tiger Partnership, has collated photos and testimonials from colleagues in the field, highlighting the wider impacts of this holistic conservation programme.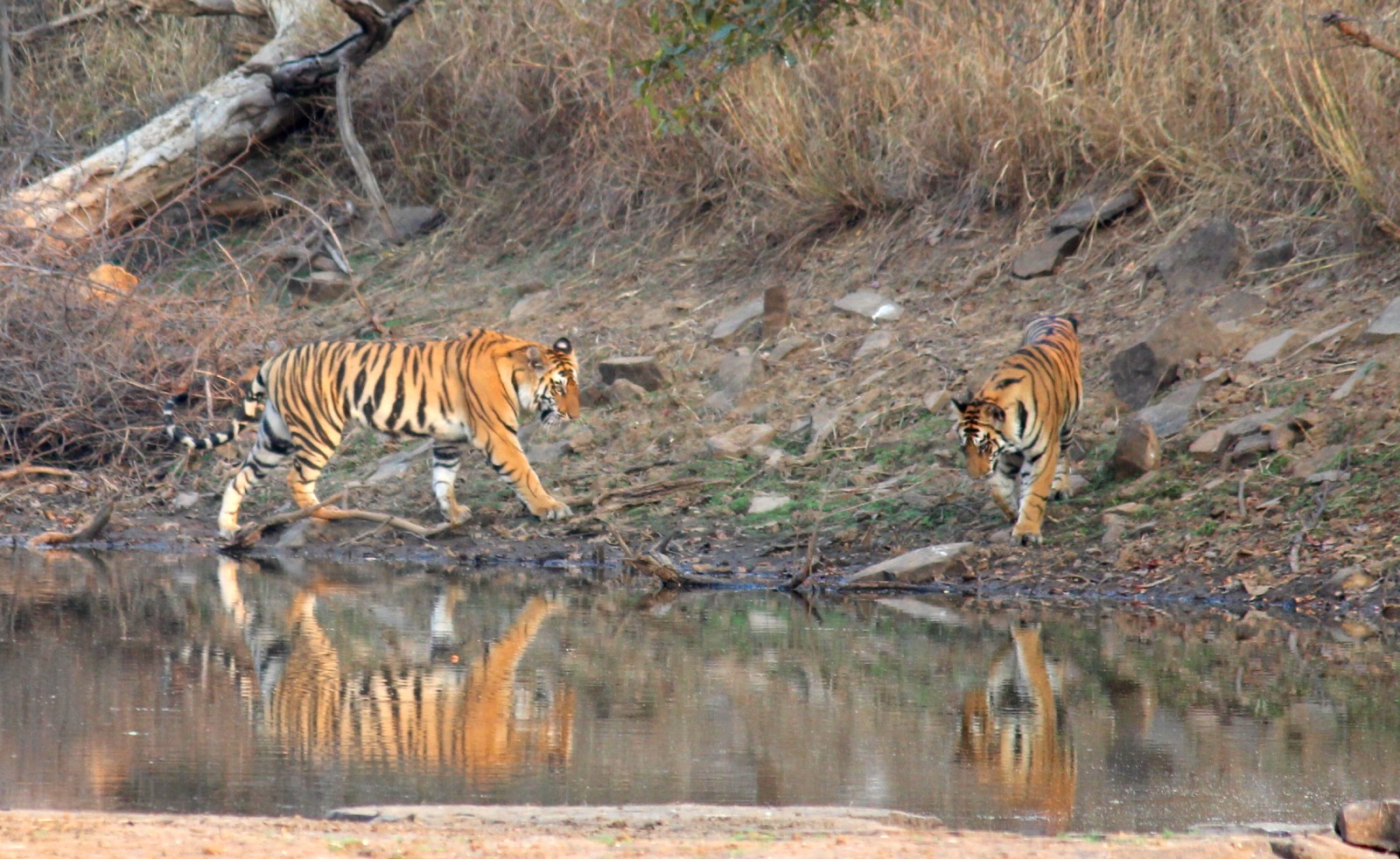 © Prasad_Khale
Tigers are classified as Endangered by the IUCN*, with fewer than 4,000 mature individuals remaining in the wild. Despite some local population increases, the IUCN had reported global decreases in tiger populations. In response, the Satpuda Landscape Tiger Partnership (SLTP) was established in 2005 by Born Free and the Wildlife Conservation and Research Unit (WildCRU) at the University of Oxford, aiming to provide the remaining wild tigers in India the best chance of survival.
SLTP works to protect an important area of tiger habitat in India – the Satpuda forest region – through conservation activities including monitoring tiger populations, conservation education, human-carnivore conflict mitigation, promoting sustainable livelihood activities that reduce pressure on the natural forest resources, implementing innovative farming practices, and policy advocacy to mitigate the impacts of infrastructure projects. The holistic and landscape-scale approach to conservation adopted by SLTP provides direct benefits to tigers. However, protecting the habitat for tigers also benefits a multitude of other species. For World Wildlife Week, our SLTP Network Support Officer Yashvardhan Dalmia shared these beautiful photos of some of the other incredible species found in the Satpuda Landscape, highlighting the wider benefits of the SLTP.
The impacts of SLTP not only benefit the natural world – many local people directly benefit from the programme or are engaged in the conservation work. We hear from two inspirational individuals about the importance of the work of SLTP and how it has benefitted them and the Satpuda Landscape.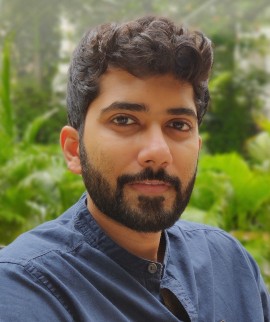 "Anil and Ambika are role models for their fellow community members living in fringe areas of Tiger Reserves" – Yashvardhan Dalmia, SLTP Network Support Officer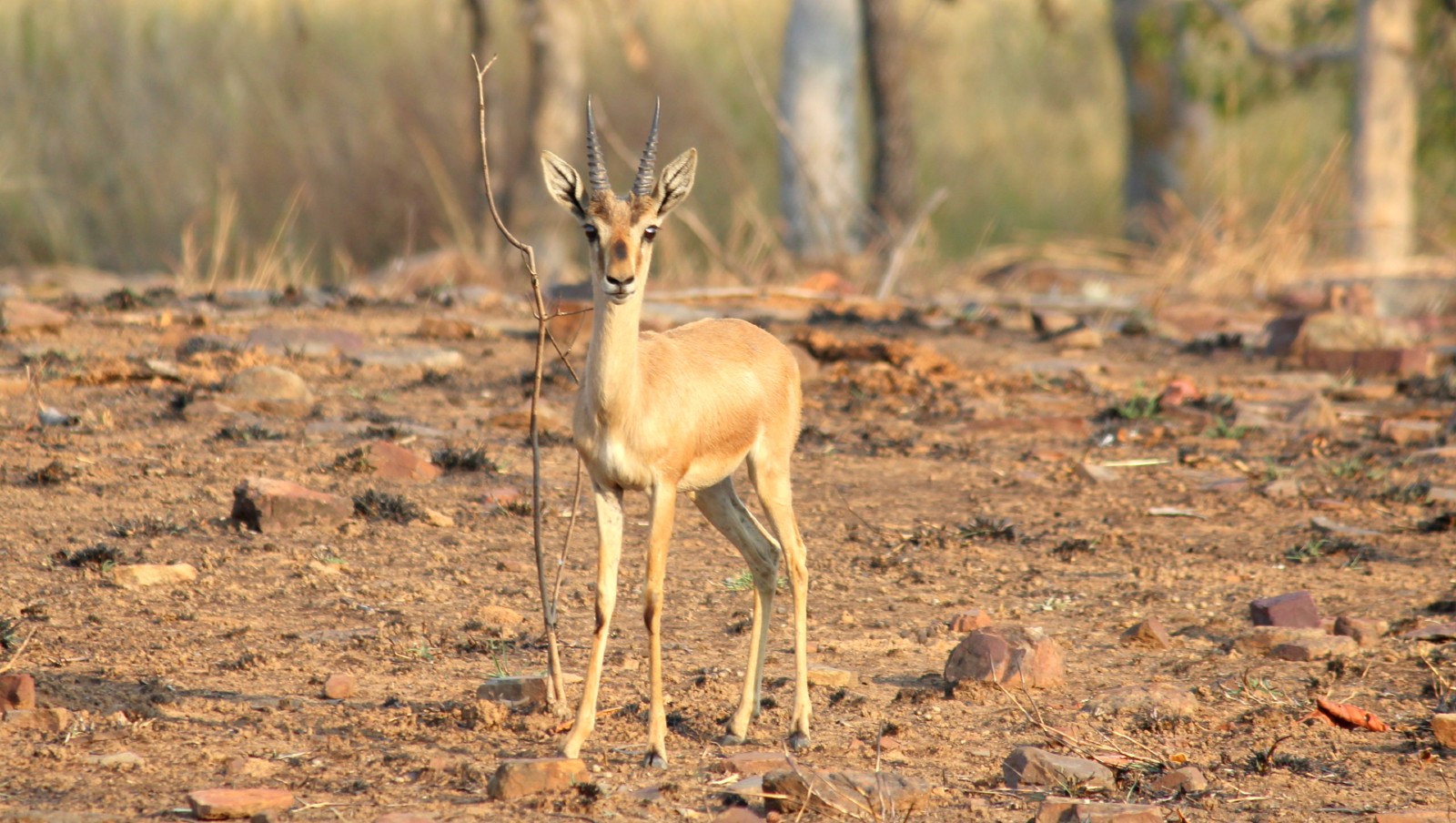 Chinkara by Prasad Khale from Panna Tiger Reserve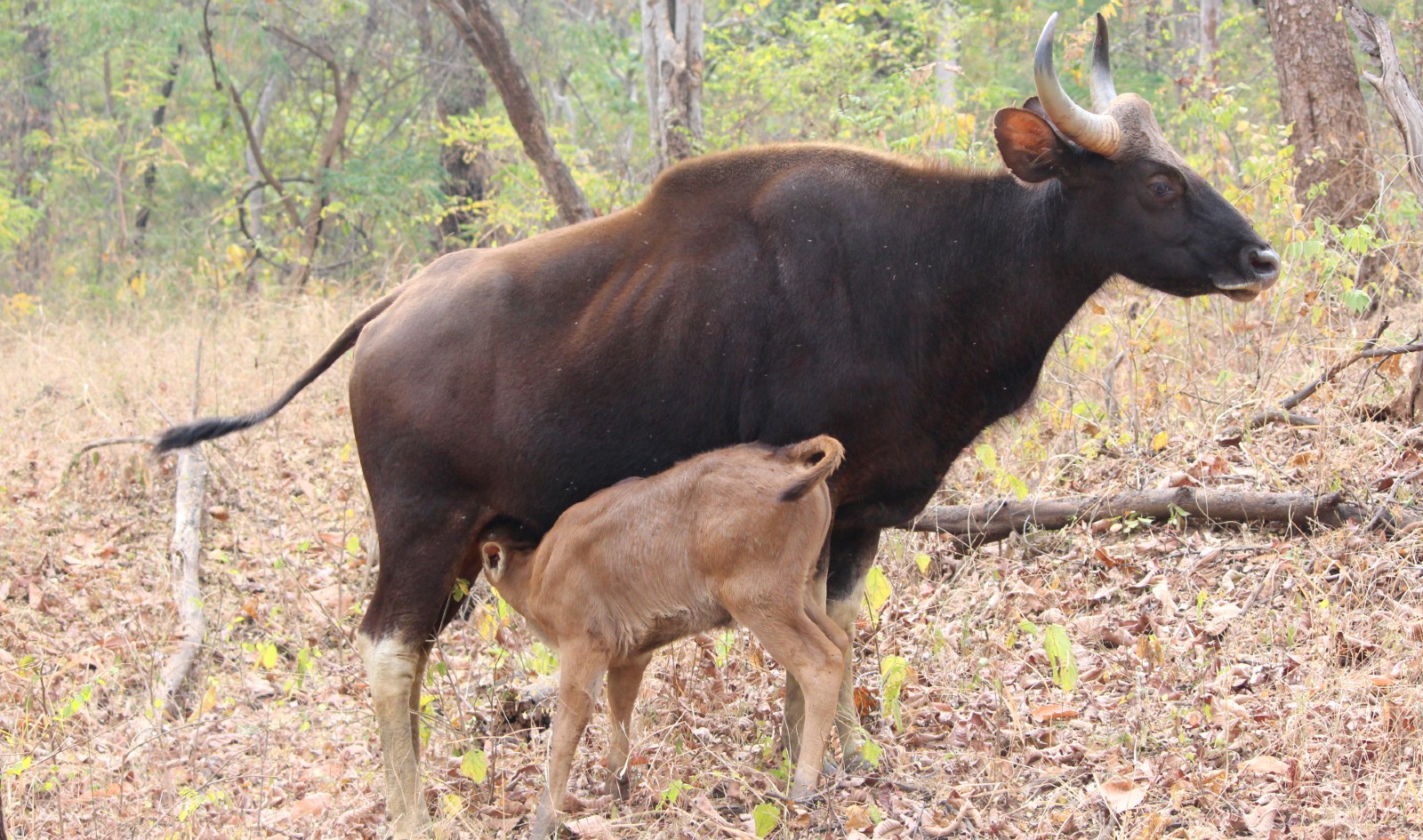 India Gaur by Prasad Khale from Satpura Tiger Reserve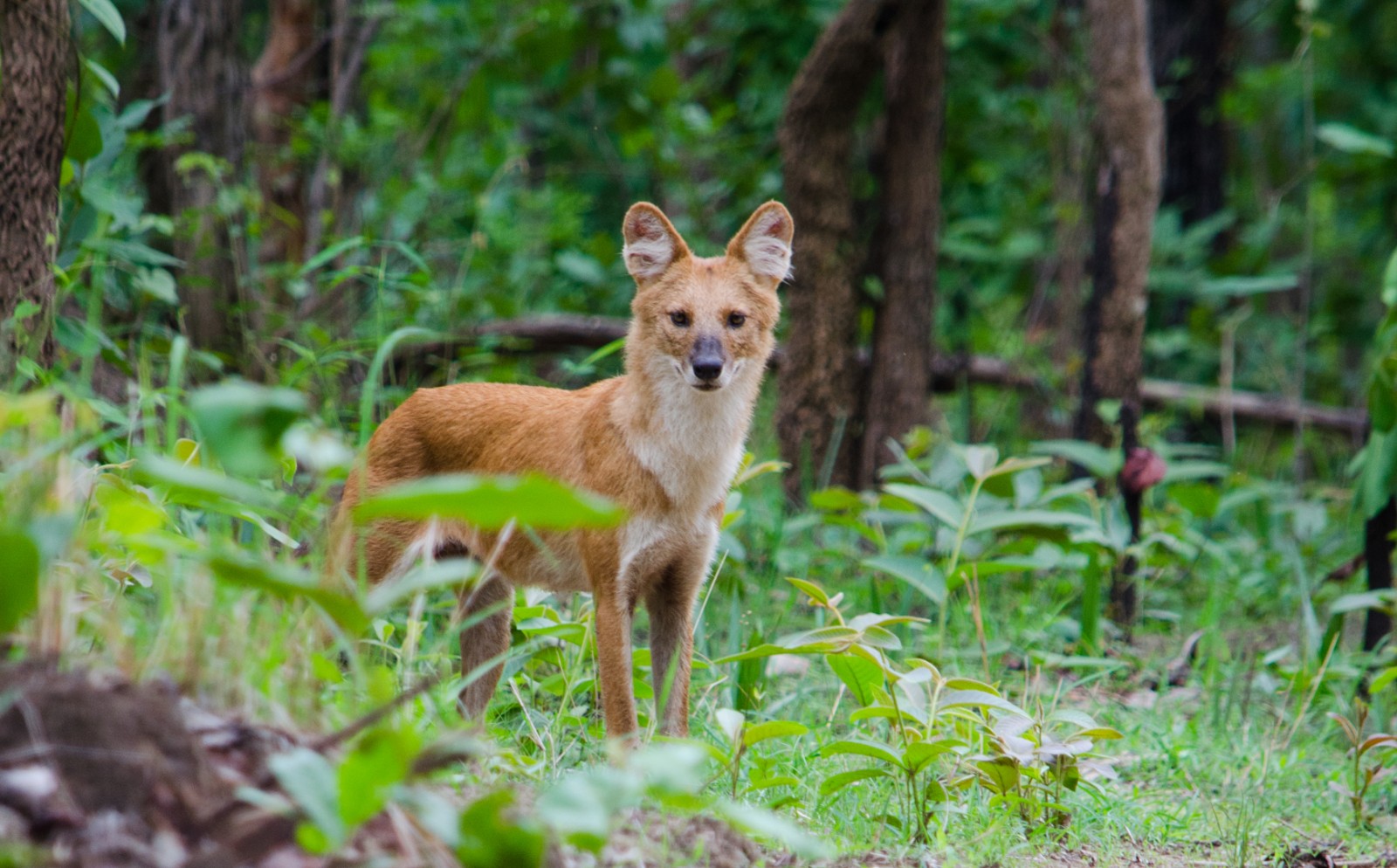 Wild Dog by Yashvardhan Dalmia from Pench Tiger Reserve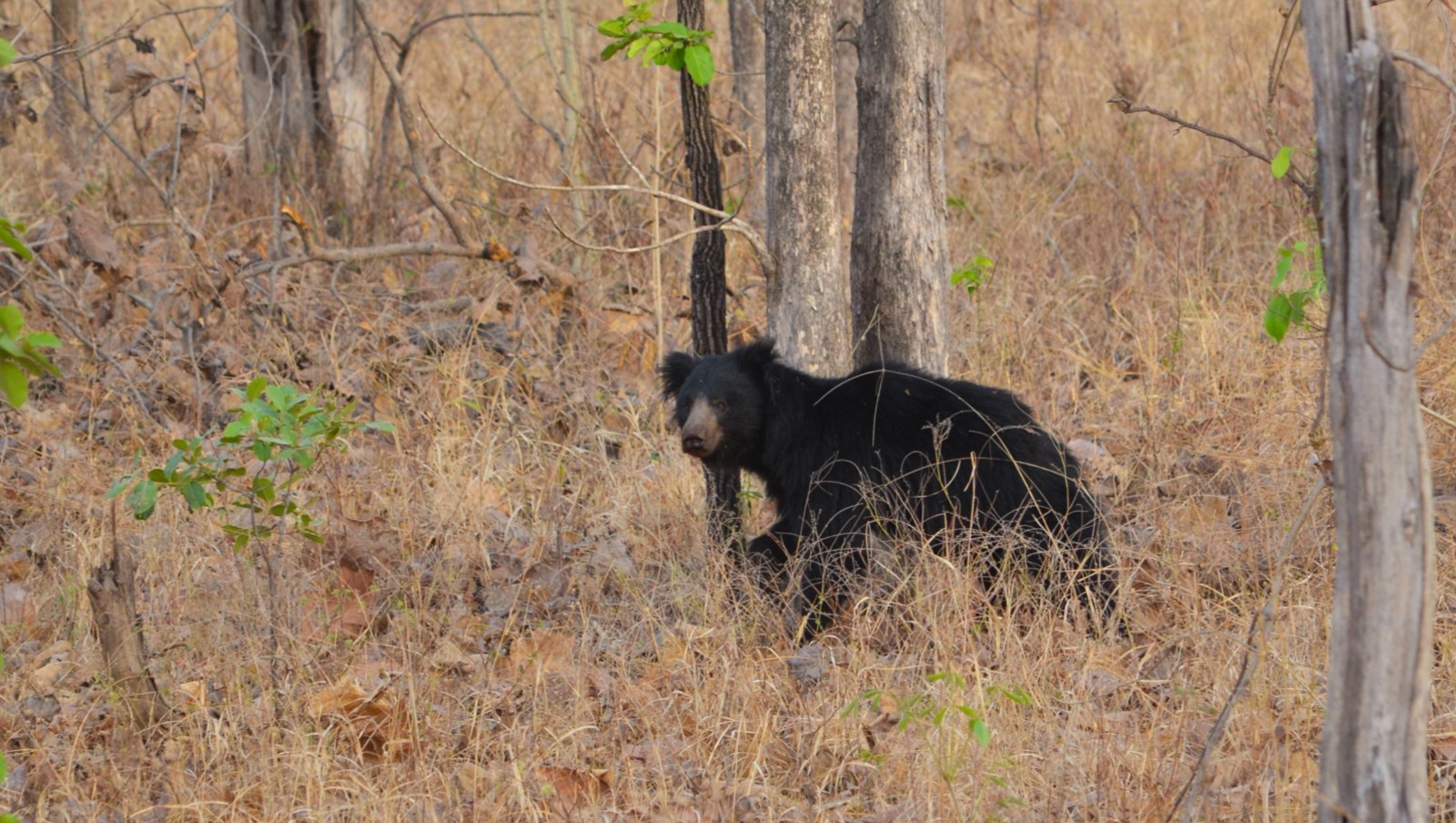 Sloth bear by Yashvardhan Dalmia from Melghat Tiger Reserve
Combatting Conflict in the Community
Human-wildlife conflict is a big issue in this region – predators, such as tigers, may attack and kill livestock, potentially resulting in retaliatory or fearful killings, threatening the survival of tiger populations. Furthermore, tigers can pose a direct threat to human lives when people travel into the forest to gather products. Forest fires are also a growing concern in India, as climate change is resulting in longer drier periods, creating ideal conditions for the rapid spread of fires. This destroys large areas of tiger habitat, concentrating tigers and local communities into smaller areas where they are more likely to come into conflict with people. With the help of SLTP, the partner organisation TRACT (Tiger Research and Conservation Trust) recruits and trains teams of Tiger Ambassadors (TAs) from local communities who work as conservation leaders in the community. The TAs help mitigate against the above conflict situations and support the forestry department by undertaking conservation actions such as fighting forest fires, preparing fire lines to prevent the spread of fires, patrolling to deter illegal activity, reporting wildlife movements, helping cattle owners in applying for compensation when livestock are lost to predators in order to mitigate conflict, and creating awareness among their fellow community members on a voluntary basis.
Anil Kachdukumbre is a Tiger Ambassador from the Chindhichak village in the Ghodajhari Wildlife Sanctuary, where TRACT – with Born Free funding – expanded its TA scheme in 2019: "I got selected as a Tiger Ambassador/Primary Response Team member in 2020. The TRACT team provided training for us. Now I help the forest department in combating human-wildlife conflict. Also, if there is a fire reported somewhere in the forest, we help in putting it out along with the forest department. I feel the Tiger Ambassador teams are very essential due to the conflict between wildlife and humans we can observe presently. Villagers living around forest areas go to gather forest produce like Tendu Patta and Mahua (minor forest produce) for their livelihoods and hence conflict with wildlife has increased a lot and we are trying to help combat this".
Entrepreneur for the Environment
An important part of SLTPs work is trust building with the community, to facilitate engagement with conservation efforts. For the past few decades, SLTP partners Nature Conservation Society of Amravati (NCSA) and Satpuda Foundation have been providing primary healthcare facilities via a Mobile Health Unit (MHU) to the communities living in and around tiger reserves in central India with the help of Born Free Foundation's funding support. People attending are provided with information on the compensation schemes for crop and livestock losses, which cushions the negative impacts of conflicts and reduces the likelihood of retaliatory killings. Attendees are also provided with information to increase awareness about the risks of conflict with predators, and ways to mitigate these risks. The MHUs encourage engagement in active conservation work such as fighting forest fires and encourage entrepreneurship from local people to adopt sustainable livelihood activities to reduce the pressure on natural resources. NCSA reported 1,300 people actively engaged in conservation efforts after attending a MHU between April 2021 and March 2022. Furthermore, the MHUs provide health care to forestry department staff, further helping local conservation efforts. The efforts of the team are invaluable as providing healthcare to local communities builds their trust and helps draw conservation actions from them to protect the wildlife and forests.
Mrs Ambika Khandate from Wagholi village at the fringes of Pench Tiger Reserve, Maharashtra, is a woman entrepreneur and runs a small shop for selling daily use items and snacks. She benefitted from the SLTP partners Nature Conservation Society of Amravati and the Satpuda Foundation's work through their medical camps, and has subsequently engaged in local community conservation efforts encouraged by the SLTP partners: "My family and I have benefited through the medical camps organized by the Satpuda Foundation team as local medical practitioners charge high fees Since there is trust built with their team now, we readily send our children to the nature camps organized by them. Moreover, we have become informed about the compensation scheme for loss of crops due to wild animals and we try and communicate this to others. Due to better awareness, women in my village now collect forest products in a group to prevent conflict with wildlife. I am a part of a self-help group and had received training in incense stick making through the foundation. Our self-help group also went for a wildlife safari organized by the foundation which helped us to understand our surrounding forests better. I wish and pray that like me, all women in our region should work hard and start a business of their own".
Both Anil's and Ambika's stories are an inspiration. Ambika is a women entrepreneur and has adopted an alternate livelihood opportunity that is sustainable and reduces pressures on the surrounding forests and wildlife. She also encourages other women from her self-help group and village to start their own micro-enterprises and extends her support to the Satpuda Foundation for conservation initiatives. Anil has taken responsibility in the landscape he lives within, and voluntarily spends his time in the communities promoting conservation efforts, encouraging others to do the same. Both are role models for their fellow community members living in fringe areas of Tiger Reserves, by helping to preserve the natural environment and protect tiger populations. Their stories highlight the crucial role of local people in conservation. Local individuals like Anil and Ambika are critical to providing long-term and significant protection of tiger populations in India.
*International Union for Conservation of Nature
"The Tiger Ambassador teams are very essential due to the conflict between wildlife and humans we can observe presently" – Anil Kachdukumbre, Tiger Ambassador, Ghodajhari Wildlife Sanctuary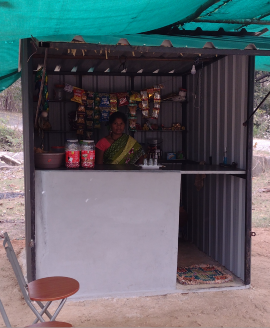 "Due to better awareness, women in my village now collect forest products in a group to prevent conflict with wildlife" – Mrs Ambika Khandate in her Shop, Wagjoli Village