Tiger King: five important facts to take away
TIGER KING : FIVE IMPORTANT FACTS TO TAKE AWAY
Karen Lauria at Born Free USA explains what we can learn from the shockumentary Tiger King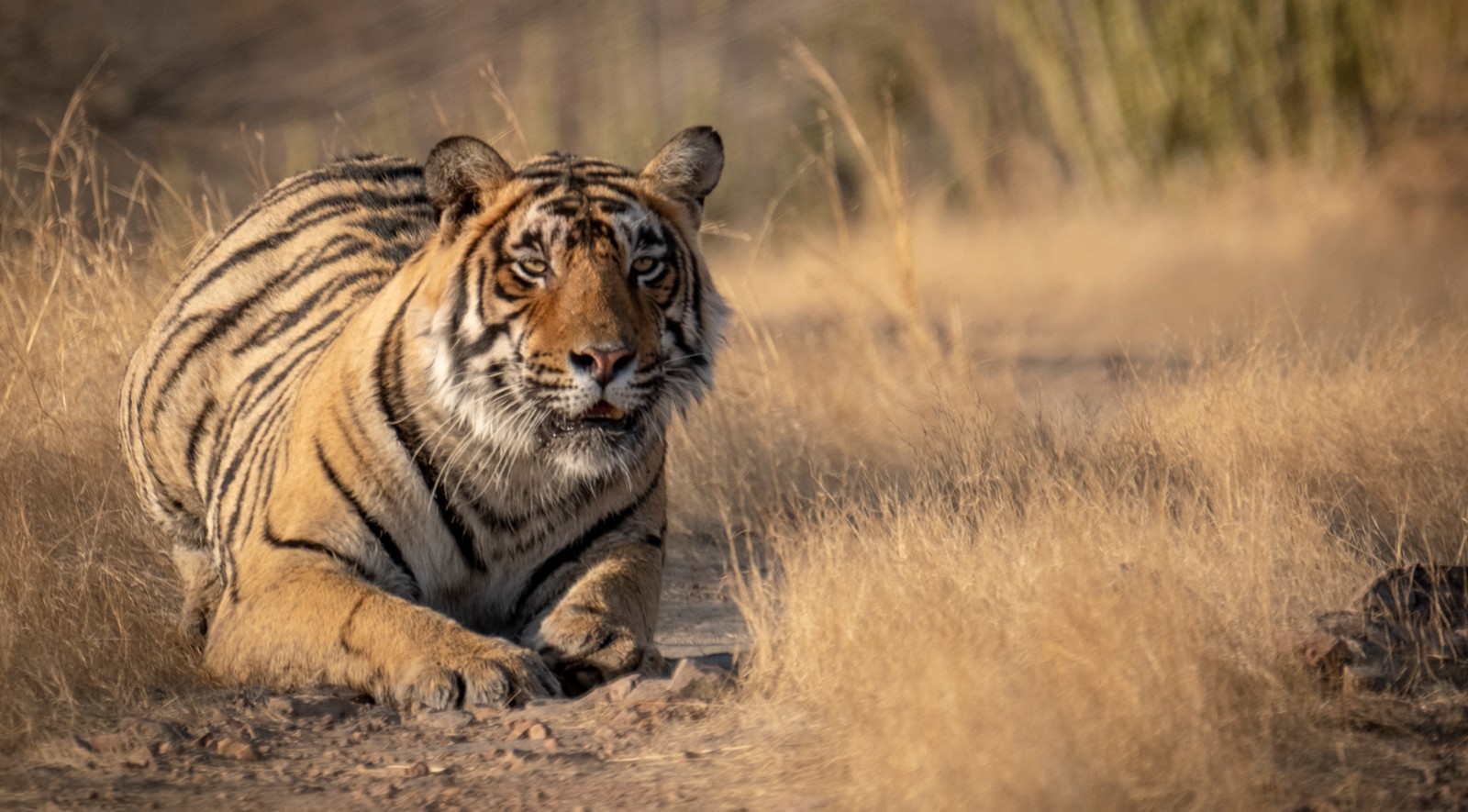 If you've spent any time on social media over the last week or two, you will have seen memes and posts about Tiger King, a Netflix documentary about the strange life and eventual downfall of Joseph Allen Maldonado-Passage, also known as Joe Exotic. 
Joe Exotic is the former owner of Greater Wynnewood Exotic Animal Park in Oklahoma. At its peak, the park housed hundreds of wild animals, including more than 200 big cats.
But, beyond the strange particulars of the life of Joe Exotic lies Tiger King's real story: that of heartless animal abuse and commoditisation.
So, what can we learn from Tiger King?
1. WILD ANIMALS DO NOT BELONG IN CAPTIVITY
Wild animals do not belong in captivity and no form of captivity can ever replace conditions in the wild. In the wild, tigers are a long ranging species, with territories that can span up to 650km2 (400 square miles). And, they live largely solitary lives, avoiding one another for the most part. Tiger King reveals conditions at Joe Exotic's facility that are all too common to roadside zoos: animals packed together in small enclosures, fighting with each other over hunks of meat and jockeying for space and attention.
While the documentary leaves the conditions of the animals at Joe Exotic's park largely unexplored, we can only assume that the animals experienced similar mental and physical suffering due to the unnatural stress of captivity.
2. CAPTIVE BREEDING IS ABOUT PROFIT, NOT CONSERVATION
Joe Exotic and the other exotic animal breeders interviewed for Tiger King constantly cite conservation as a driving motivation both for their menageries and for the captive breeding of tigers. This is false. Wildlife conservation is about conserving species in the wild, in their natural habitats, not breeding animals to live in cages thousands of miles away from where they would naturally roam free.
In truth, captive breeding is about profit. Joe Exotic states that he could sell a tiger cub for around US$2,000 (£1600), a major source of revenue for the park.
3. CUB PETTING AND WILDLIFE SELFIES ARE CRUEL
Joe Exotic bred cubs for cub petting and selfies, at his park and at venues across the Midwest.
Behind these events, marketed as wholesome family fun, is a truly ugly reality. Cubs are taken away from their mothers shortly after birth to get them accustomed to people. This separation is extremely stressful for the young animals and being taken from their mothers robs them of the chance to learn important social behaviours and develop emotionally.
When baby animals become too large, strong, and unpredictable to handle, they are commonly drugged to render them sedate enough to continue to be around humans safely.
4. GETTING CLOSE TO WILD ANIMALS IS DANGEROUS
In one harrowing scene, a zoo worker has her hand ripped off by a big cat. In another, Joe fires a gun into the air to scare off a cat who had begun pawing at and biting his shoe. A child visitor to the park cries because the animal he was petting just bit or scratched him, drawing blood.
Wild animals retain their wild and unpredictable nature, no matter how tame they may seem. Putting wild animals and people in close proximity, is always dangerous.
5. US LAWS ON KEEPING WILD ANIMALS AS PETS ARE INSUFFICIENT
Current US laws and regulations on keeping wild animals as pets are wholly insufficient. As of October 2016, 19 states prohibited possession of at least large cats, wolves, bears, non-human primates, and dangerous reptiles. Some 13 states had a partial ban, prohibiting possession of some exotic animals. Some 14 states required a license or permit to possess exotic animals. The remaining four states do not have a legislative or monitoring scheme, but may regulate some aspect of ownership.