SURVIVING TOGETHER
Born Free has been protecting wild tigers in India since 2004, working together with Oxford University and local conservationists.
Deep within central India, Bengal tigers roam. Two hundred years ago, the population was abundant, with an estimated 58,000 tigers ruling over India's fecund ecosystems. Now, the population is only a tiny fraction of what it once was. Today the Satpuda Landscape, lying in the heart of India, is a stronghold for wild tigers and offers one of the best chances of survival for the species.
But, even in this haven, tigers are threatened. Tigers in the region face the constant danger of poaching and retaliatory killing due to human-wildlife conflict. Linear infrastructure, mining and industrial development is rapidly eating away at their habitat.
Born Free and the University of Oxford's Wildlife Conservation Research Unit formed the Satpuda Landscape Tiger Partnership in 2004. The Living with Tigers project brings together a network of Indian conservationists working in seven tiger reserves across this very important tiger range – Bori-Satpuda, Kanha, Melghat, Panna, Pench Madhya Pradesh, Pench Maharashtra, Navegaon-Nagzira, Tadoba-Andhari – as well as habitat corridors linking these reserves.
Our programme is ambitious in scale and impact: we are the largest partnership of non governmental organisations working on tiger conservation in India. However, the individual is at the heart of what we do.
In the buffer area of Tadoba Tiger Reserve, our team keeps a close watch on each tiger that lives there, documenting their specific movements, behaviour and family history. These buffer areas or wildlife corridors between the tiger reserves are important for genetic exchange among tiger populations and, thereby long-term survival of tigers and other carnivores. However, in the buffer zones, at any given time, tigers are mixing with communities and their livestock.
When tigers and people meet, their interactions can be deadly.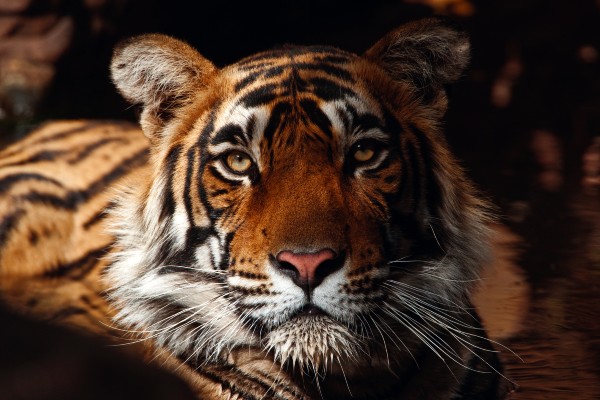 Tiger Ambassadors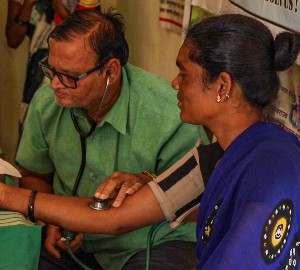 Mobile Health Unit
To combat conflict between people and tigers, our team has initiated a highly successful Tiger Ambassador scheme. The scheme trains individuals from communities in reduce conflict, increasing awareness about tigers and how to monitor large carnivore presence in the area. So far, the team have trained Tiger Ambassadors in 55 villages, protecting thousands of people and their livestock from deadly interactions with tigers.
In the villages surrounding Melghat Tiger Reserve, the Mobile Health Unit team welcomes every single patient form the local community that walks through their doors, treating their ailments and spreading the message about tigers. Although the connection may not be immediately obvious, the issue of healthcare and conservation of wildlife is inextricably linked. Poverty and poor healthcare provision increases pressures on families and natural resources and reduces the capacity of individuals or communities to engage in conservation. However, in the past two years, 20,910 local villagers and 1,930 forest employees have received medical treatment. Their message about the importance of tiger conservation is working; across the region, retaliatory tiger killings have decreased from seven in 2016 to zero in 2020.
Our teams are also heavily engaged with governmental policy-decision making which directly affects tigers. They have been key in averting highly destructive development projects, such as railways, highways, roads, irrigation canals, power transmission lines and mines which threaten to close off corridors between tiger reserves, forever trapping wildlife in smaller and smaller areas. Without their action, the tiger populations in small but vital reserves in Central India may have simply disappeared.
After years of hard work, the tides for Bengal tigers are shifting: according to a national survey, their numbers have increased across the entire central Indian region by 50% since 2014, to 1,033 individuals today. However, the threats to tigers still remain and Born Free and all of our partners in India remain steadfastly committed to ensuring that tigers thrive in the wild, where they belong.
"One need not be a scientist or a biologist to be a saviour of wildlife or the environment – it only needs the will and the passion to do it," believes Poonam Dhanwatey, Co-Founder of the Tiger Research and Conservation Trust, part of Born Free's Living with Tigers conservation programme.
You can help keep tigers safe in central India's forests by supporting our Tigers in Crisis appeal today.

Images © www.tigersintheforest.co.uk, Born Free