Saving meru's giants on world elephant day
12 August 2022
SAVING MERU'S GIANTS ON WORLD ELEPHANT DAY
Today, as we celebrate World Elephant Day, Born Free's Newton Simiyu highlights one of our new conservation initiatives in Kenya, the Saving Meru's Giants project.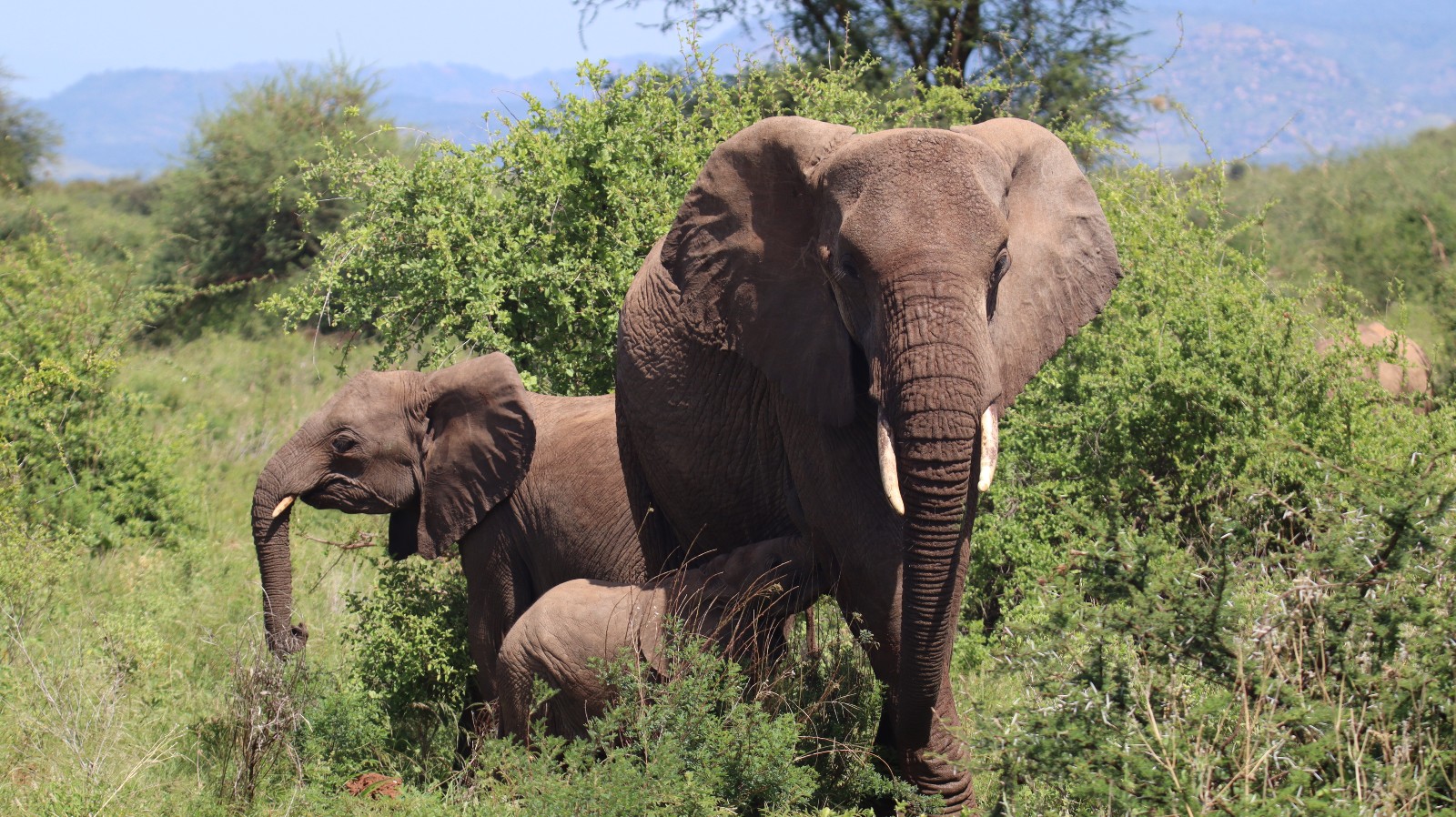 The Saving Meru's Giants project aims to reduce the frequency of human-elephant conflict and improve community perceptions towards elephants, whilst creating a peaceful environment in the Meru Conservation Area. I am proud to manage this project which will help protect elephants and giraffes in the area through a number of initiatives.
Over the past century, the African elephant population has declined due to poaching for the illegal ivory trade, land-use change and conflict between people and elephant, as habitat and resources grow increasingly scarce.
Saving Meru's Giants, our vital new conservation project, aims to ensure community engagement at all stages, by increasing peoples' understanding of and attitudes towards elephants, through educational workshops and by equipping them with skills and knowledge about elephant behavior and how to minimise conflict.
Born Free recently identified, trained, and deployed five 'Conservation Ambassadors' from five communities around the park, to help in community sensitisation. Later this year, we will deploy beehive fences as they reduce threats to elephants, by preventing them from raiding farms where they could come into conflict with humans.
Elephants are intelligent and loving animals that should be protected. They are running out of space and time. We must work together to establish a cohesive ecosystem in which elephants and other wildlife can thrive — before it's too late and they're all gone.
Support wildlife conservation and get in touch with us at info@bornfree.or.ke

"Elephants are intelligent and loving animals that should be protected. They are running out of space and time. We must work together to establish a cohesive ecosystem in which elephants and other wildlife can thrive — before it's too late."