Report captive animal suffering this summer
AS RESTRICTIONS LIFT AND SUMMER TRAVEL BEGINS, BORN FREE URGES PUBLIC TO REPORT CAPTIVE ANIMAL SUFFERING
Born Free Patron Mollie King on board to encourage holidaymakers to be our eyes and ears on the ground.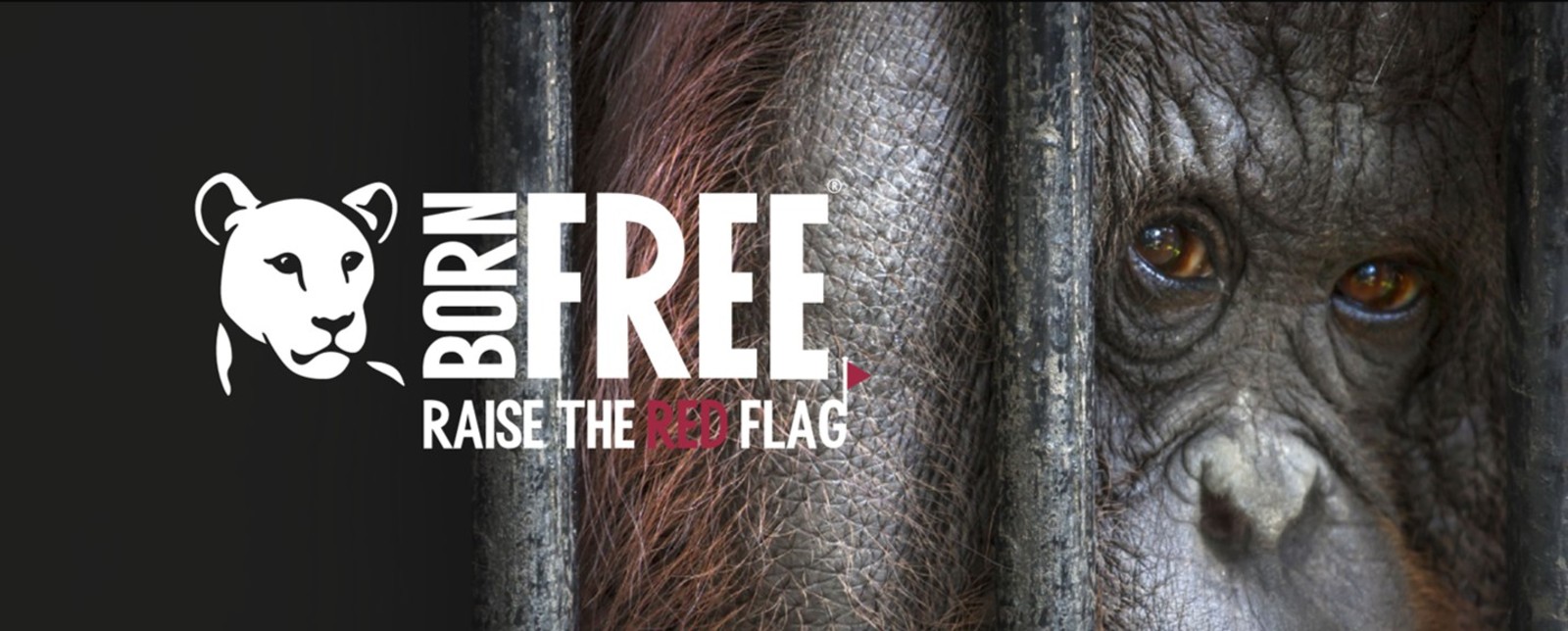 Born Free is urging holidaymakers to report captive animal cruelty and welfare concerns when travelling in the UK and abroad this summer.
As COVID-19 travel restrictions ease, our Patron Mollie King is fronting a new social media campaign for Raise the Red Flag, our global online system for reporting animal suffering. In a new video, Mollie encourages people to be vigilant about captive animal welfare when travelling abroad or on a UK summer break, and report any concerns about animal suffering or distress directly to Born Free, via the Raise the Red Flag website.

The website also gives members of the public information about what they can do directly to raise awareness of animal suffering and help improve the lives of captive wild animals.
Mollie says: "Raise the Red Flag is a public facing initiative that enables global travellers to report their concerns about captive wild animals and provides guidance on how to take action to help the animals concerned. Born Free works to end the suffering and exploitation of wild animals in captivity and reports from members of the public will provide vital information and evidence."
Originally launched in 2019, Raise the Red Flag allows people around the world to not only report incidents of captive wild animal suffering, but act as Born Free's eyes and ears on the ground, alerting the charity to potential cases that may require its help. The system also helps animal lovers be aware of where not to visit – both in the UK and abroad.
To date, Raise the Red Flag has received over 700 eyewitness reports from concerned individuals around the world. The vital information is then recorded on Born Free's comprehensive global database and interactive Red Flag map, enabling further investigations into the facilities involved, where possible.
Sarah Jefferson, Born Free's Captivity Campaigns Information Coordinator commented: "Captivity simply cannot recreate the complex environment that animals have evolved to encounter in the wild and they suffer as a result. Countless wild animals are kept for human entertainment – in circuses and animals shows, as photo props for tourists, for animal encounters, for use in film and TV, or as pets. There are tens of thousands of zoos and animal attractions worldwide, holding millions of wild animals.
"Many people may have seen a captive wild animal in distress, maybe in a zoo or tourist attraction, or stumbled across abuse of captive wild animals and felt concerned about what they witnessed. Often they won't know what to do or where to turn. Raise the Red Flag allows supporters worldwide to report incidents of wild animal suffering, and also gives advice on what to look out for and what action to take after reporting their concerns."
"When people inform us of wild animal suffering through Raise the Red Flag, we will empower them to take action and do everything we can to help as many animals as possible."