Psgb awards 2022: a big win for mandrills!
13 April 2022
PSGB AWARDS 2022: A BIG WIN FOR MANDRILLS!
Tekou Ngunte Herve has been chosen as this year's grant recipient, in recognition of his work to protect mandrills in Campo Ma'an National Park, Cameroon.
The £1,500 Grant, awarded annually by Born Free and The Primate Society of Great Britain (PSGB), the UK's national primatological society, supports researchers from countries with threatened primates – the group of mammals which includes apes, monkeys and lemurs.
2022 winner Tekou Ngunte Herve is working to protect Mandrill monkeys, which are classed and Critically Endangered by the International Union for Conservation of Nature (IUCN), by halting the deforestation and degradation of their habitat, and tackling hunting and the bushmeat trade.
Mandrills are shy and reclusive primates, which are of great importance to Campo Ma'an National Park, nestled in the southwestern region of Cameroon. However, mandrills are killed in their thousands here, putting the future of the species on a knife edge.
The main causes of the decline of all primates, including mandrills, in the world are directly linked to the growing human population. Since the appearance of COVID-19, hunting has become a commercial activity, lucrative compared to other possible sources of income from bushmeat. This means that new local hunters have appeared from other towns. The rules that govern traditional hunting are no longer respected, nor are the laws on the protection of wildlife species. The growing urban demand with the arrival of certain agro-industries emanating from both small towns in the bush zone and large metropolises, is causing the increase in the volume of Mandrill meat consumed, along with the meat of other protected wildlife species.
As part of his ambitious project, Tekou Ngunte Herve will work with the local community to increase awareness about the plight of mandrills and their habitat. He says: "The mandrill is such an endangered primate. We must avoid losing them and give a future generation a chance to live alongside primates."
The project will first focus on working with hunters and sellers of bushmeat to increase their awareness about legislation related to protected species and the bushmeat trade. These people rely on natural resources for their income, but as the impact on wildlife pushes the environment into peril, alternative or supplementary income activities are needed. It will also assist hunters and bushmeat sellers to implement different types of micro-projects, including fish farming, raising cane rats and ecological monitoring of mandrills.
This work goes hand-in-hand with environmental education for conservation clubs in schools. Children are some of the best ambassadors for wildlife and conservation and the lessons they will learn shine a light on how we all need to protect the world we live in.
Harnessing the power of radio and film, Tekou Ngunte Herve will also produce a radio programme in the local language about preserving the biodiversity of Campo Ma'an National Park which will compliment the production of a documentary film on the impact of poaching of mandrills and other species of primates.
We wish Tekou Ngunte Herve the best of luck with his project and we look forward to communicating his success!

SHARE ON FACEBOOK SHARE ON TWITTER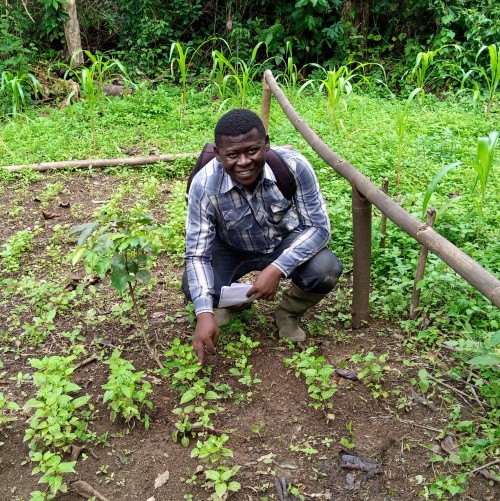 Tekou Ngunte Herve – PSGB Grant winner 2022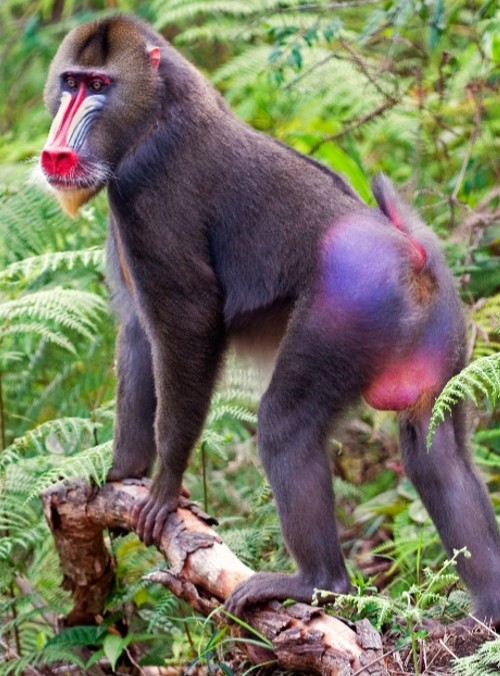 A mandrill monkey in Cameroon