Organisations call for Hunting Act to be strengthened
30 June 2023
ORGANISATIONS CALL FOR HUNTING ACT TO BE STRENGTHENED
Born Free to join colleagues at the Time for Change Coalition's launch event in London.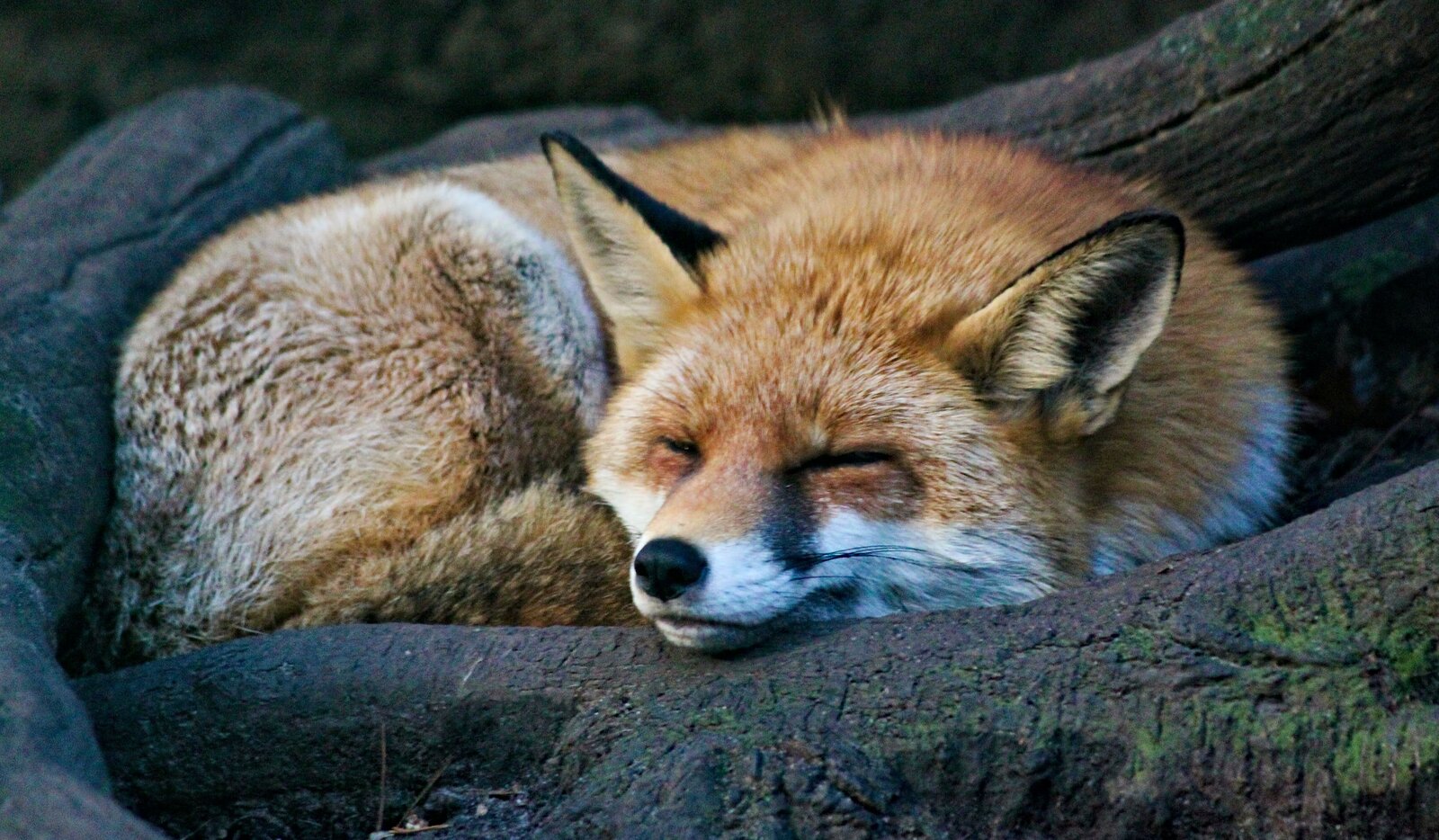 Yesterday (29 June) Born Free joined the League Against Cruel Sports, Chris Packham and colleagues from across the animal protection sector at the launch of the Time for Change Coalition at the Camley Street Natural Park in London.
The Coalition of over 25 organisations led by the League Against Cruel Sports, of which Born Free is a Steering Group member, is calling for the reform of the 2004 Hunting Act, in order to close loopholes which currently allow hunting with dogs to continue in England and Wales under exemptions or under the guise of 'trail hunting'.
The Hunting Act banned the hunting of wild mammals with dogs in England and Wales. However, the Act suffers from serious enforcement inadequacies, with many allegations of illegal hunting failing to be thoroughly investigated and far too many perpetrators escaping punishment.
The Act also contains exemptions which were designed to prevent the ban affecting activities which Parliament did not intend to prohibit. However, these are being widely exploited by hunts to justify continued hunting activities. For example, stag hunts use the 'Research and Observation' exemption that was designed for researchers, and fox hunts carry birds of prey to claim they are using the 'falconry exemption'.
Trail Hunting seeks to mimic traditional hunting by following a scent trail which has been laid in areas where foxes are likely to be; however trail hunts often end up pursuing and killing live foxes and other wild animals.
Born Free's Head of Policy Dr Mark Jones said: "Scotland has led the way in tightening hunting laws to secure an effective ban on this so-called sport, and it's time for change in England and Wales as well. Hundreds of foxes and other wild animals continue to suffer and die at the hands of hunts across England and Wales. Banning trail hunting and closing the loopholes in the Hunting Act enjoy high and consistent public support and would finally bring this heinous activity to an end. Bringing an end to hunting with dogs is a priority in Born Free's UK Wildlife Conservation and Animal Welfare Manifesto. We are proud to be a member of the Time for Change Coalition and urge decision-makers of all political persuasions to listen to the overwhelming majority of the British public."
Coalition member organisations are asking their supporters to get behind the campaign by signalling to the people in power just how important this is to them and how vital this issue will be at the ballot box. A petition calling for Hunting Act to be strengthened can be found at the Coalition's microsite.
* By signing you agree to 38 Degrees' privacy policy which can be viewed here.
Image © Dušan veverkolog/Unsplash