Orangutan foundation success stories
ORANGUTAN FOUNDATION SUCCESS STORIES
The Born Free-supported Orangutan Foundation works in the rainforests of Indonesia Borneo to rescue orangutans in need of help – either orphaned, injured or taken from the wild to be kept as pets – and helps them learn the skills they need for eventual release back to the wild when they are ready.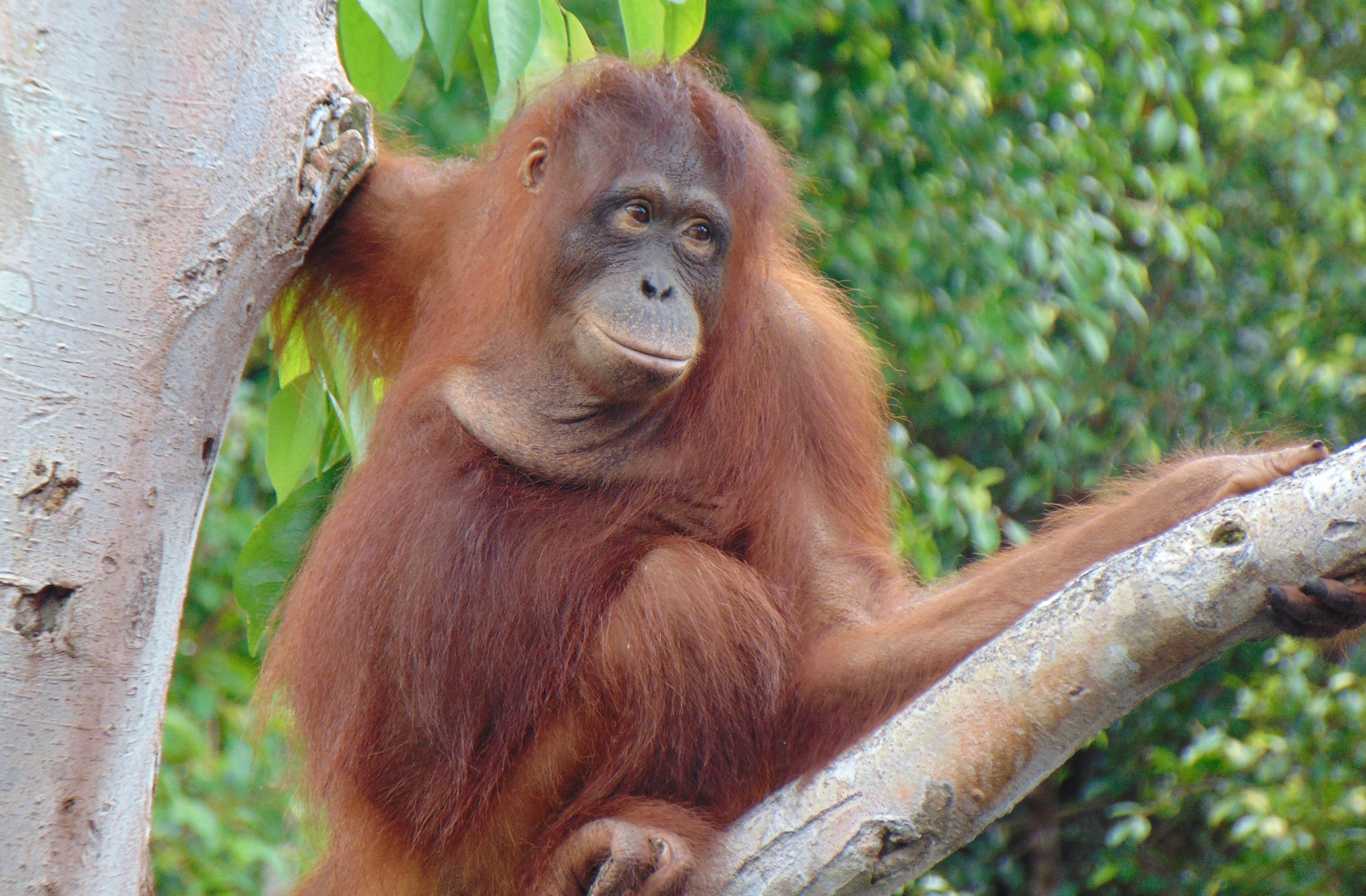 Since it was formed in 1990, the Orangutan Foundation has returned close to 300 orangutans to the wild, helping create a thriving and protected orangutan population in Lamandau Wildlife Reserve. There's also been more than 80 known births, including 15 in the past five years.
If you follow us on social media, you would have seen that last month we reported on the birth of not one, but two new orangutans in Lamandau!
In early July, Pauline – the 13-year-old daughter of a reintroduced orangutan called Paula – was spotted with her newborn Pancaran. Just a couple of weeks later, Queen was caught on camera lovingly caring for her newborn infant Quentin. First-time mothers Labetty and Suwita are celebrating new arrivals too.
Spotting a reintroduced orangutan with their young is always a great moment for the Orangutan Foundation's field team, but they also really enjoy catching up with recently released orangutans to see how they are settling in to their wild life.
The team recently encountered Shifa, who was reintroduced to the wild in June 2019. She was rescued in 2016 when she was just two years old and had been kept as a pet. But it seems her tough start to life hasn't stopped her! Shifa was recently observed in the forest looking very healthy and it is clear she has progressed very well since her release.
Thanks to your generous support, we fund the Orangutan Foundation's vital work so that orangutans just like Pauline, Pancaran, Queen, Quentin and Shifa can have a better future.
SHARE ON FACEBOOK SHARE ON TWITTER