New study provides evidence for chimpanzee etiquette
NEW STUDY PROVIDES EVIDENCE FOR CHIMPANZEE ETIQUETTE
Did you know that chimpanzees go termite fishing?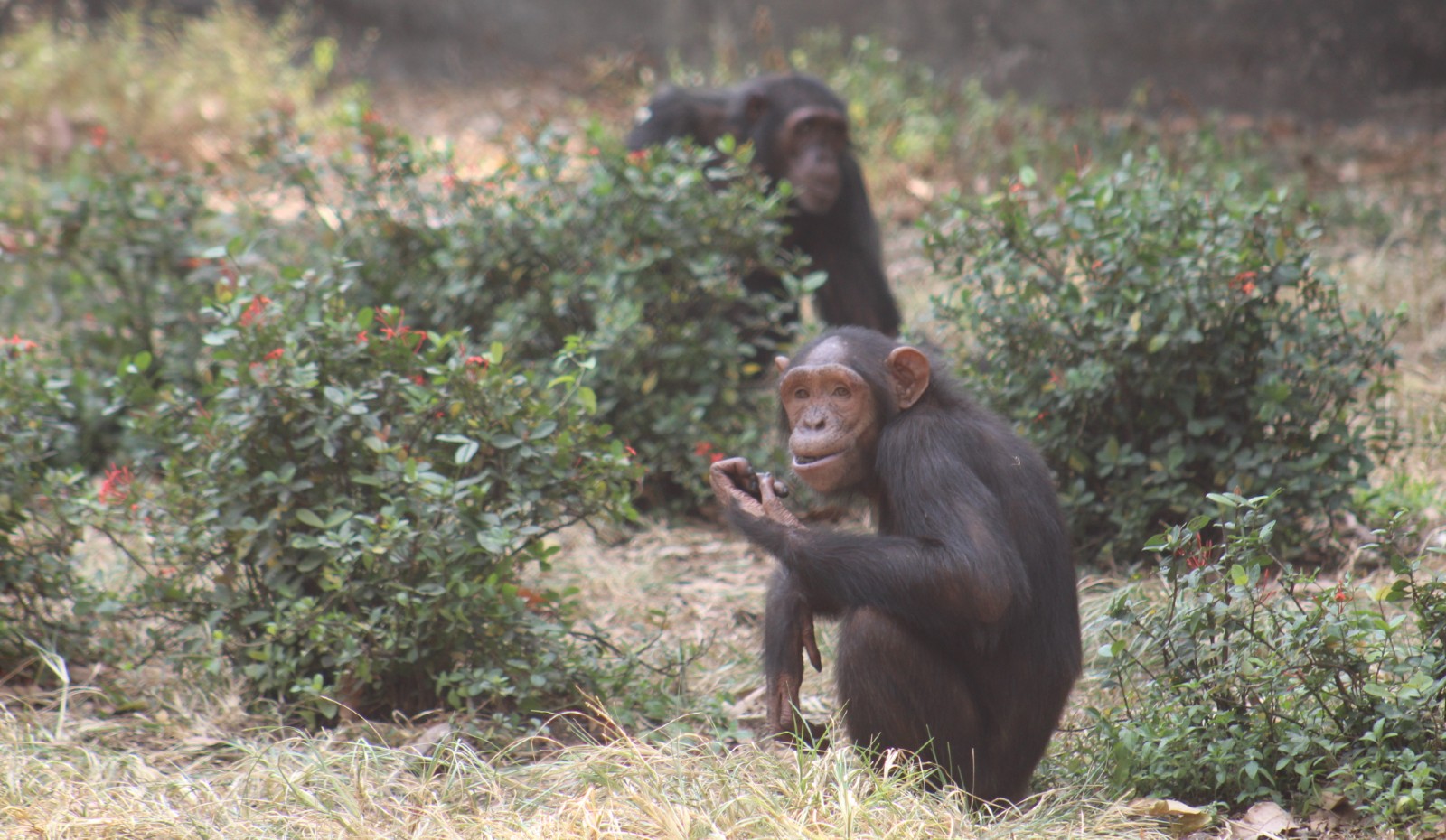 Did you know that chimpanzees go termite fishing? They use a set of tools made from trees and shrubs, such as thick, rounded branches, to break into termite nests, or sticks with brush tips to gather up fleeing termites. It's just one example of chimpanzee culture – how different chimp populations have different ways of accessing food.
Researchers from 19 different institutions recently looked in detail at chimpanzee termite fishing in 10 different chimpanzee communities. They watched 1,463 camera-trap videos and identified the different technical elements chimpanzees used to fish, and the different ways in which they used their body parts. They discovered 38 new elements and several community-specific combinations of tools.
Dr Nikki Tagg, Born Free's Conservation Programmes Manager, who was involved in the study, said: "We know chimpanzees have culture, but, it is not clear if such population-specific tricks and tools independently arise, are constrained by environmental factors, or whether they are a result of social learning over generations. If it's the latter, it would indicate 'cumulative culture', which we know very well in human societies – chopstick use in East Asia and the different ways in which people greet each other across Europe, for example.
"The findings of this study are evidence for cumulative culture and suggests that there may be 'chimpanzee etiquette', just as in human societies."
Ian Redmond OBE, Terrestrial Species Ambassador of the Convention on Migratory Species, and Born Free Policy Advocate, added: "Discoveries about chimpanzee culture help us understand how they survive and use their habitat, and this is crucial because they are keystone species, helping maintain globally important forests."

WATCH HERE…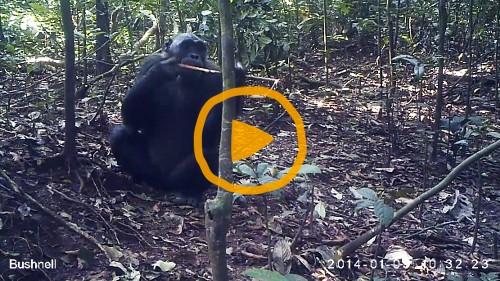 CHIMP CONSERVATION ADOPT A CHIMP
SHARE ON FACEBOOK SHARE ON TWITTER