Meet the brown bear orphans
MEET THE BROWN BEAR ORPHANS
These Orphaned And Abandoned Cubs Are Given The Chance Of A Wild Life, Thanks To The Born Free-supported Orphan Bear Rescue Centre (OBRC).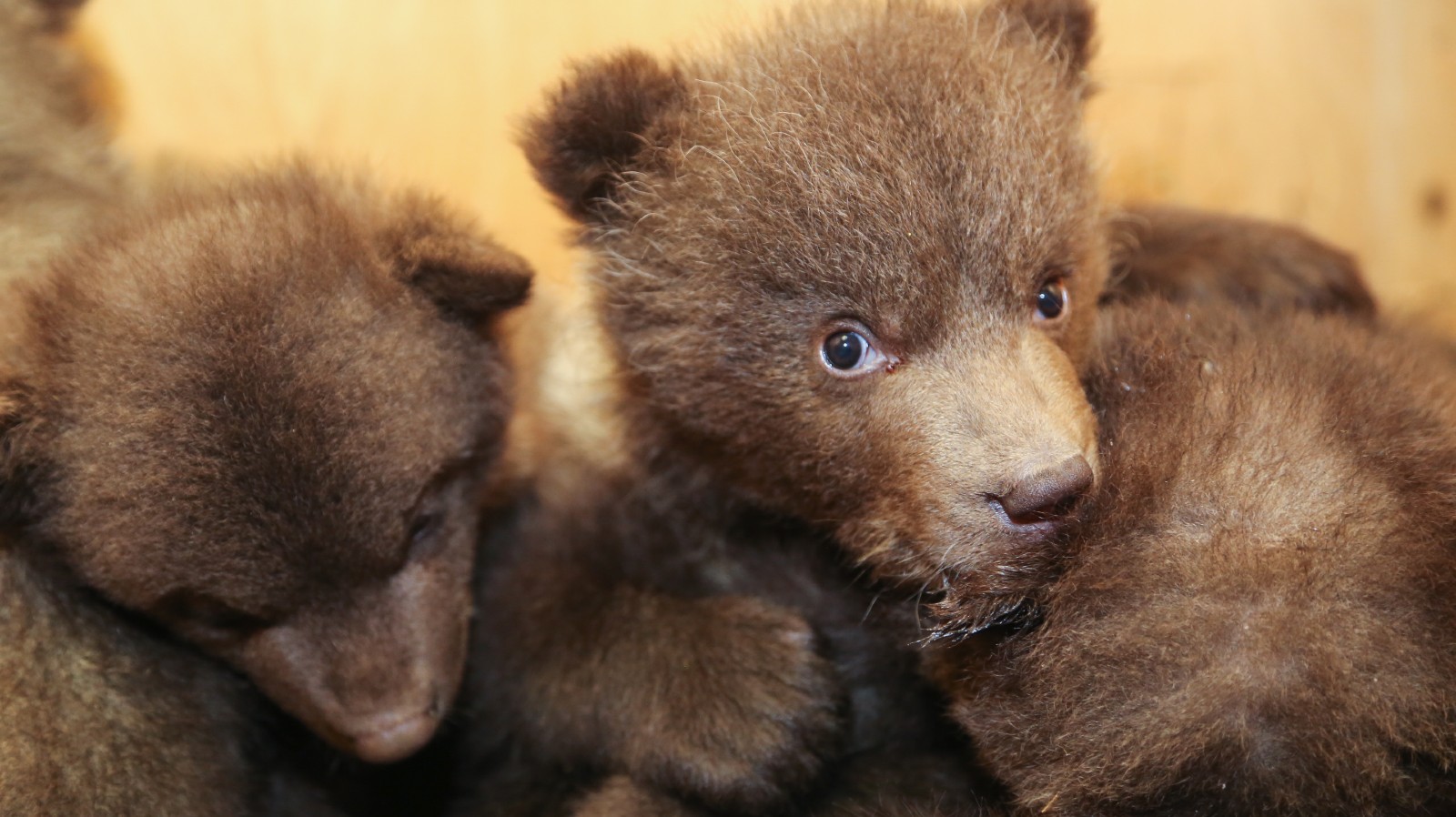 In Russia's densely wooded forests, brown bears are under threat. Illegal logging and noisy human activity close to their dens can terrify mother bears, causing them to flee for their lives and abandon their cubs before they are able to fend for themselves.
The Brown Bear Orphans were all orphaned or abandoned by their mothers, and many were found in a critical condition before being brought to the specialist team at OBRC, who spend months carefully nursing them back to health, and preparing them for eventual release back into the wild.
OBRC is the only centre of its kind in the world. The dedicated staff are on standby to receive cubs in need of help between January and April. Weighing as little as 500g, most cubs are just weeks old and need round-the-clock care when they arrive. They are bottle-fed every two hours and given veterinary treatment, if necessary.
At around three months old cubs are able to feed independently and are ready to play! They are taken to an indoor enclosure equipped with climbing structures, to help their physical development. In late March or early April, cubs are moved to the den-house in the spacious outdoor enclosure in the woods, with trees and climbing platforms as well as sleeping dens. Here they learn to forage – a vital skill for survival in the wild.
At seven months old, cubs can leave the enclosure to explore the forest for short periods as part of a soft-release programme, and at around 10 months they are generally ready for independent life back in the wild. From August through to October, they are released in pairs or small groups, close to the area they originally came from wherever possible. The team track the cubs in the post-release period to check they are adapting well to life in the wild.
In 2020 alone, OBRC rescued and cared for 18 cubs, 17 of which have now been successfully returned to the wild, and to date, the team have cared for more than 250 bears at the centre.
Adopting The Brown Bear Orphans will help OBRC continue to rescue, rehabilitate and release orphaned brown bears back into the wild, where they belong.

SHARE ON FACEBOOK SHARE ON TWITTER