Mandela day celebration in south africa
22 July 2022
MANDELA DAY CELEBRATION IN SOUTH AFRICA
Born Free's education team pitch in for the community!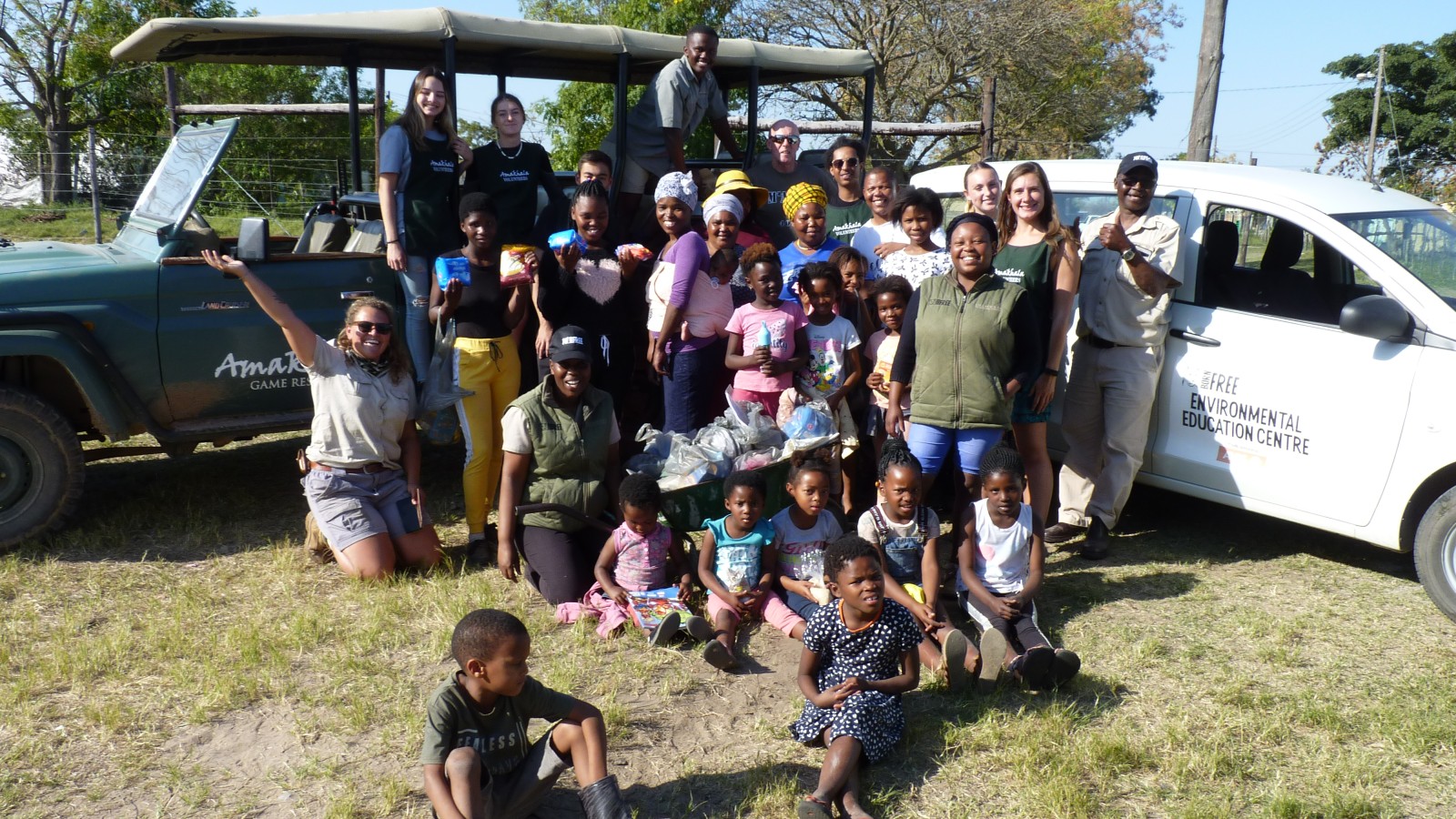 July 18th is known as Mandela day in South Africa, where communities and corporates are encouraged to embody the spirit of Humanity, or 'ubuntu' as is commonly referred to in South Africa.
The Born Free education team joined in on the fun. To celebrate Mandela day, one needs to give at least 67 minutes of their time for a good cause. We asked the community of Paterson to become a Mandela day volunteer, and they came in numbers. They knew they were volunteering for an activity, and we had planned a community clean-up but the activity was kept a mystery… although the posters included an obvious clue – bring a bag of rubbish. With schools closed, 70% of the volunteers were school children.
Having so many youths joining in for an environmental cause was the best part of the today, and it seemed every one of our volunteers was up for the task. People showed up to volunteer for a cause, without any thought of what they might get in return.
Vinourica Ndou, Born Free's Education Manager at Shamwari Private Game Reserve, said: "What l loved the most about working with this group of youngsters was that they were willing, and we achieved a lot in 67 minutes. When we were done with the clean-up, everyone was happy with the way the township looked and people were just happy to have been part of it all.
"As a little thank you, together with Amakhala Safari Lodge, we were able to donate food packages, stationery and clothes to the learners. All our volunteers walked way with a small token and were very grateful as they had not expected it.
"They did not just thank us for the donation but for organizing this event in their community so they could also join in with the celebrations."

"We asked the community of Paterson to become a Mandela day volunteer, and they came in numbers."