Let's celebrate and act (faster!) to protect biodiversity
22 May 2023
LET'S CELEBRATE AND ACT (FASTER!) TO PROTECT BIODIVERSITY
Life on Earth is richly diverse and intricately interconnected but, we must each take personal action to counter biodiversity loss, explains Born Free's International Policy Specialist Adeline Lerambert.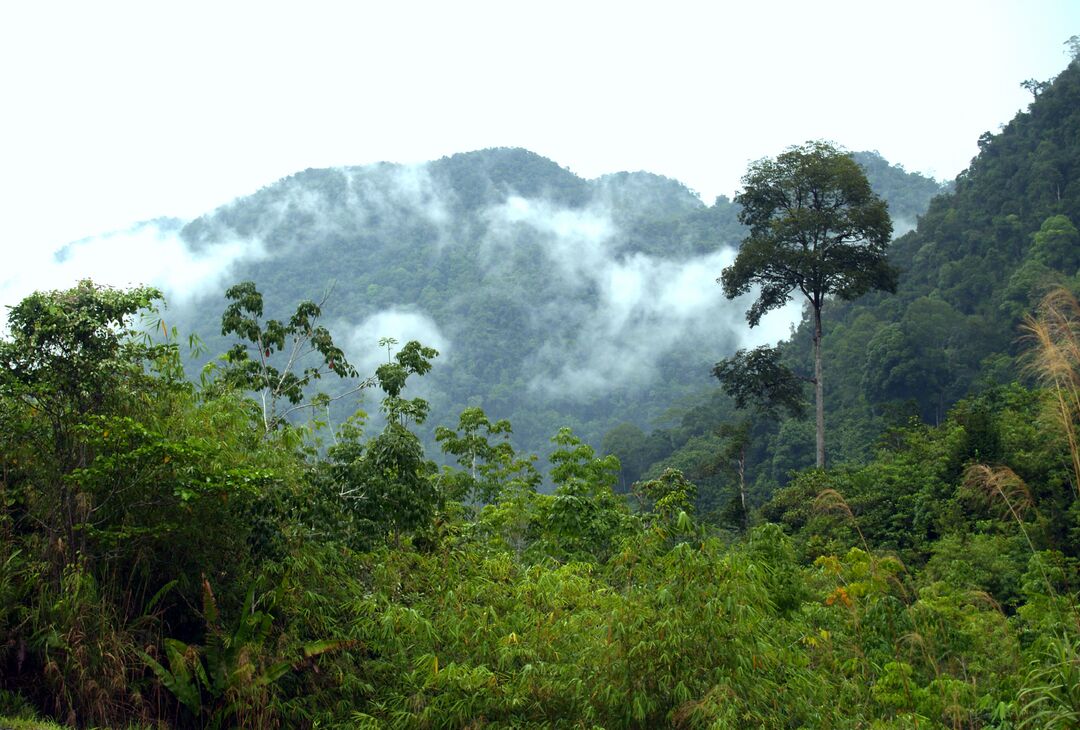 Today is the United Nations' International Day of Biological Diversity – or more commonly, 'biodiversity'. But, on this 22 May, what can we all hope, and more crucially what can we all do better to save our diverse natural world?
Biodiversity, the incredible variety of life on Earth including all wild animals and plants, not only is our greatest source of inspiration, but also provides us and the planet with a myriad of contributions, from food and water to air, health and wellbeing. Because all organisms within an ecosystem are interconnected, when wildlife and their habitats are destroyed our own lives are directly and severely impacted. Humanity's future development relies on a healthy and resilient natural world.
For the past 20 years, biodiversity has continued to dwindle at extremely worrying rates, to the point where today around one million wild animal species are at risk of extinction without urgent action to save them. The global abundance of wild animal species has declined by around two thirds, driven by land use change such as deforestation, as well as wildlife exploitation through hunting and trade, pollution, diseases, invasive species, and increasingly by climate change.
This year, celebrating biodiversity takes on even more importance, given last December's historic agreement reached at the 15th Conference of the Parties to the UN Convention on Biological Diversity, where the world's governments pledged to halt and reverse biodiversity loss by 2030. But with less than seven years to go, we must now urgently move from agreement to action.
Governments need to develop national action plans to deliver on the goals and targets of the agreement and put in place effective and well-funded programmes to achieve them. We need tangible measures to effectively conserve and restore Earth's land and sea areas, cut the extinction rate for all species, and phase out unsustainable, high-risk, and often cruel practices involving wild animals, among others.
Wildlife crime, in addition to inflicting suffering on wild animals, poses a serious threat to biodiversity. Securing a global agreement to end wildlife crime, which Born Free has been actively seeking through our engagement with the Global Initiative to End Wildlife Crime, should therefore also be a priority for countries. Implemented correctly and collaboratively, all these actions will also help to reduce the risk of pathogen spillover and prevent future pandemics.
22 May 2023 is a chance to pay tribute to the wildlife we all depend on. We need to step up our efforts to support the future of our planet, to ensure that the generations to come can live in harmony with nature. Through our conservation, education and policy advocacy programmes and initiatives, Born Free, alongside our partners, will continue to advocate tirelessly for a world rich in magnificent wildlife and natural wonders, for the benefit of all people, animals and the planet we all call home.
Time is ticking, so let's work together to build back biodiversity today and every day.
You can support Born Free in our fight to protect biodiversity – please donate what you can below.