15 March 2022
I'VE GOT A NEW NAME!
Hundreds of you voted in our poll to choose a name for our new cheetah but, there was one clear winner.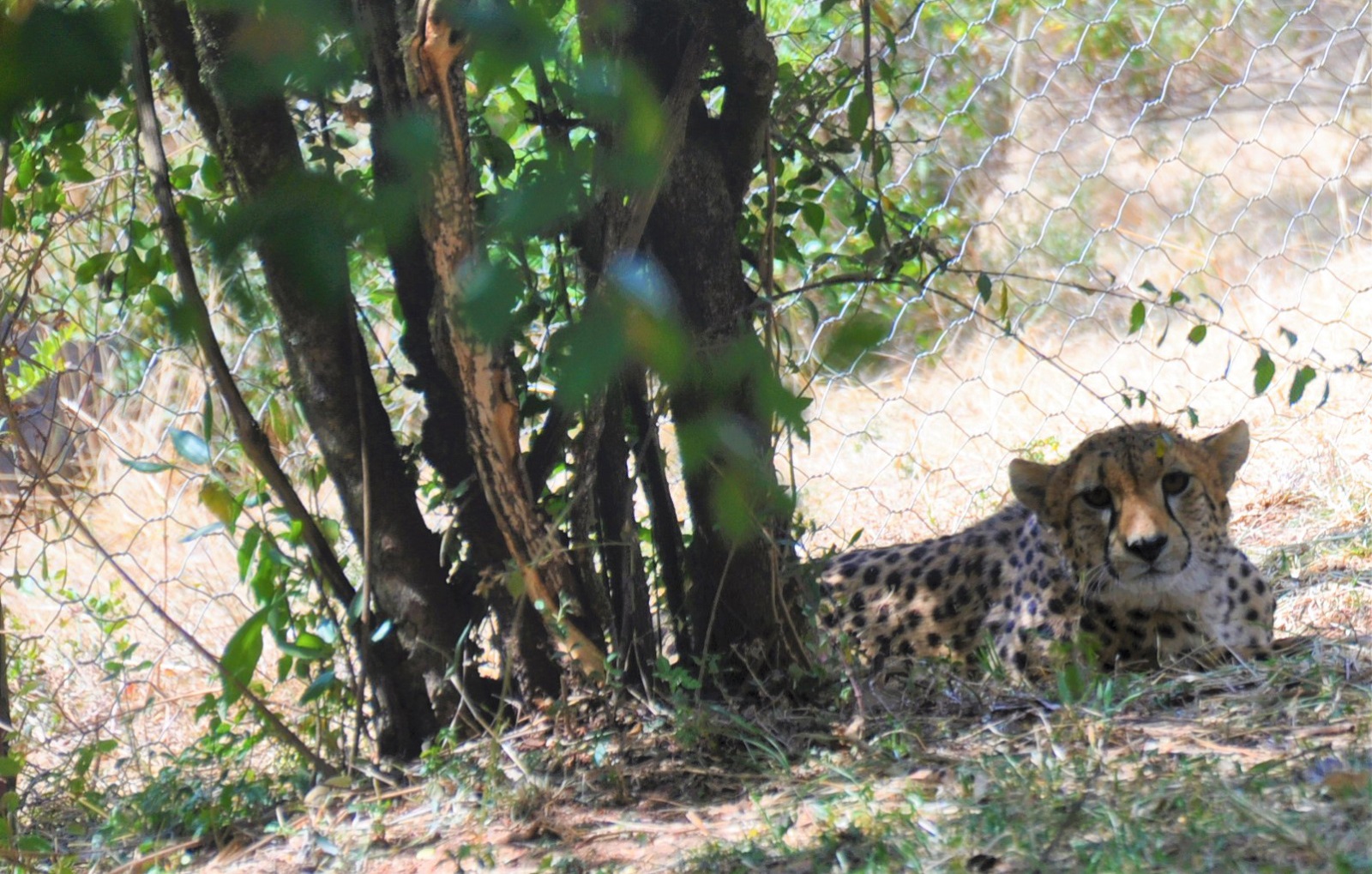 Thanks to all of you who voted to choose a name for our cheetah, rescued just before Christmas from the illegal pet trade in the city of Jijiga, in eastern Ethiopia. Our popular poll featured five possible names for the precious big cat, all with special significance, but a resounding 34% of you chose to name her 'Sisay'.
In the local Amharic language, Sisay means an 'omen of good things to come' – a wonderful sentiment. The name is especially poignant, as Dr Sisay is the expert vet at our Ensessa Kotteh rescue centre and cared for the young female when she was first rescued. Close to Ethiopia's bustling capital Addis Ababa, our centre rescues individual animals and provides a lifetime home for those that can't be released.
At Ensessa Kotteh, Born Free cares for an entire 'family' of rescued cheetahs, nearly all of them given sanctuary after being stolen from the wild as cubs to be sold as status symbol pets. Our work continues with our colleagues at the Ethiopian Wildlife Conservation Authority to combat the terrible trade.
Like Sisay – who had been kept tethered for two years and fed a poor diet – the majority of rescued cheetahs arrive at our centre traumatised, undernourished and in poor health. Cheetahs are highly sensitive to stress and our care team go to great lengths to ensure they are lovingly cared for. Sisay is gradually recovering from her ordeal in her spacious natural habitat enclosure and enjoys lying under the shady trees but, it will be a long journey to full recovery.
"She is still hissing and running away when our care team approaches her enclosure," explains Bereket Girma our Head of Centre. "As Sisay was a young adult when rescued and been treated so badly, we expect it will take her a long time to fully enjoy the daily enrichment we give the animals. But, her care givers will continue to give her the best possible treatment that she so much deserves."
Sisay would never be able to survive on her own in the wild and will always rely on our care. You can help look after her by adopting our Cheetah Family today.