It's no picnic for the brown bears of russia
IT'S NO PICNIC FOR THE BROWN BEARS OF RUSSIA
Born Free, with the support of wildlife filmmaker and presenter Gordon Buchanan MBE, is today launching Raising Cubs – a new campaign to help rescue, rehabilitate and return to the wild abandoned and orphaned brown bear cubs near Bubonitsy, Central Russia.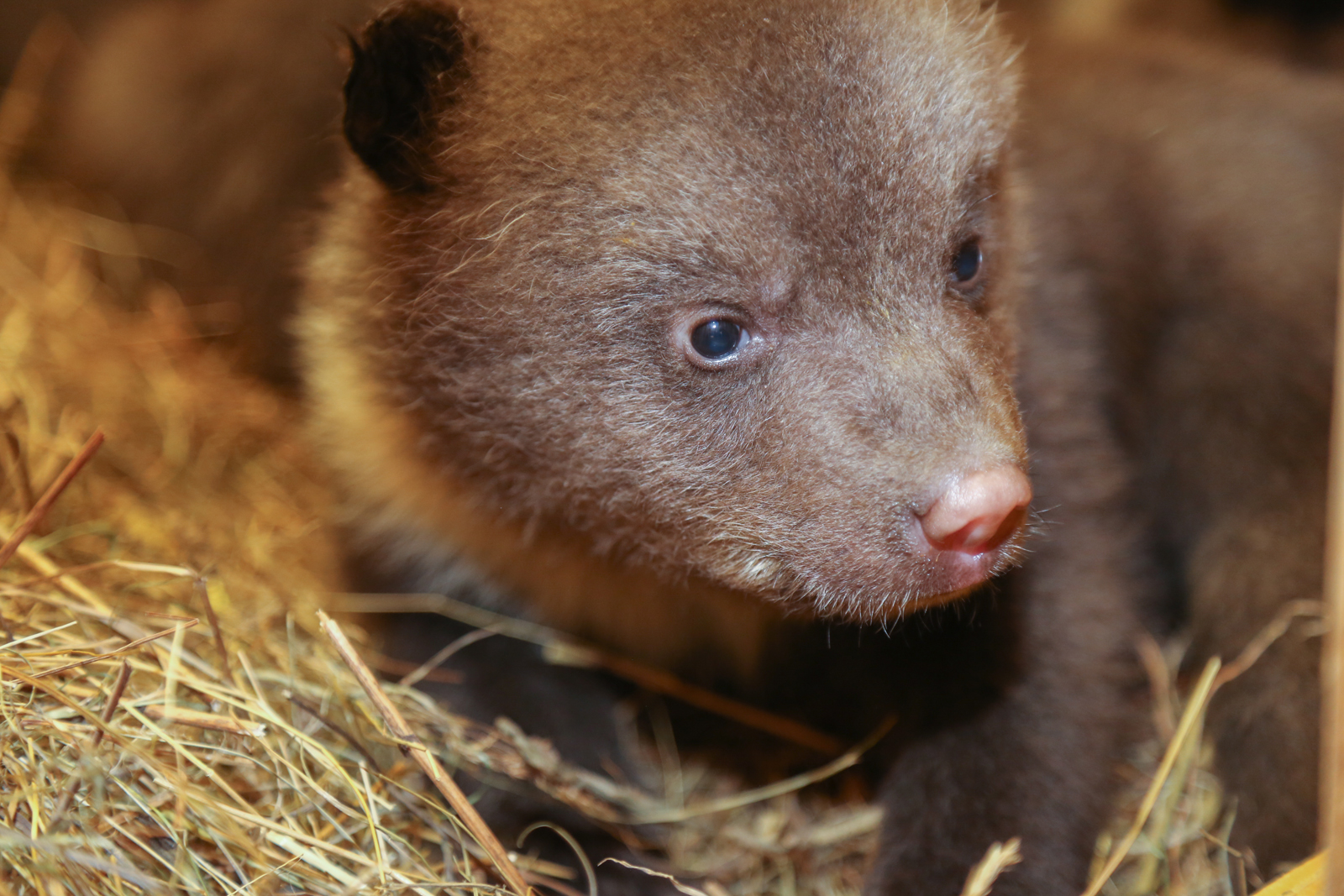 Bears in central Russia are the innocent victims of numerous threats, including hunting for sport and trophies and disturbance from people hunting for other wild animals. Most prevalently, logging, which is rapidly increasing in the country, causes mother bears to flee for their lives, leaving their helpless and vulnerable cubs abandoned and alone. Sadly, reports indicate that in this region, once disturbed, mothers do not return to their dens, and their cubs inevitably suffer and perish.
Born Free is delighted to support the life-saving work of the Orphan Bear Rescue Centre (OBRC) – founded in 1995 and nestled in the forests eight hours from Moscow – which works tirelessly to rescue, rehabilitate, and prepare orphaned brown bear cubs for release back into the wild.
Bear cubs often arrive at the centre in a desperate condition: emaciated, injured, or suffering from pneumonia and hypothermia. The first few days are critical, and each cub is given 24-hour care during which they are bottle-fed every two hours and given a massage after every feed to simulate their mothers' care.
In an average year, OBRC takes in 10 cubs and, to date they have returned more than 240 bears to the wild. However, this year (2020) the centre has been overwhelmed with 18 cubs currently learning the skills they need to survive in the wild. Take Puzha for example – found abandoned in the forest, she was anonymously delivered to a shelter for homeless dogs before arriving at the centre in May. On arrival, she was clearly the smallest of all 18 of the rescued cubs, weighing just 4kg. She made no attempt to communicate or engage with the other rescued cubs, which tells us that she was abandoned at an age when she had already left her den with her mother. Thanks to the efforts of the team at OBRC over the last few months, she now weighs 15kg and is interacting and eating with the other cubs – she even has the "all clear" for release from the veterinarian.
Our campaign Raising Cubs hopes to secure vital funds to help support the cubs currently in care at the centre, and provide ongoing support for the next influx of vulnerable bear cubs, which are expected in January 2021, following this summer's breeding season.
Wildlife filmmaker and presenter Gordon Buchanan, who is supporting the campaign, said: "In 2018, I spent many months at the Born Free-supported Orphan Bear Rescue Centre in Russia. Following the cubs' journey was fascinating, and really showed me what vital work this centre – the only one of its kind – is doing to protect brown bears. The Raising Cubs campaign to fund this work is crucial to ensure a future for orphan bear cubs."
RAISING CUBS ADOPT THE BROWN BEAR ORPHANS
SHARE ON FACEBOOK SHARE ON TWITTER