International tiger day 2022 – tigers in crisis one year on
29 July 2022
INTERNATIONAL TIGER DAY 2022 – TIGERS IN CRISIS ONE YEAR ON
Amanda Poole-Connor, Born Free's Head of Communications and PR, looks back at her first appeal at our wildlife charity, launched a year ago on International Tigers Day.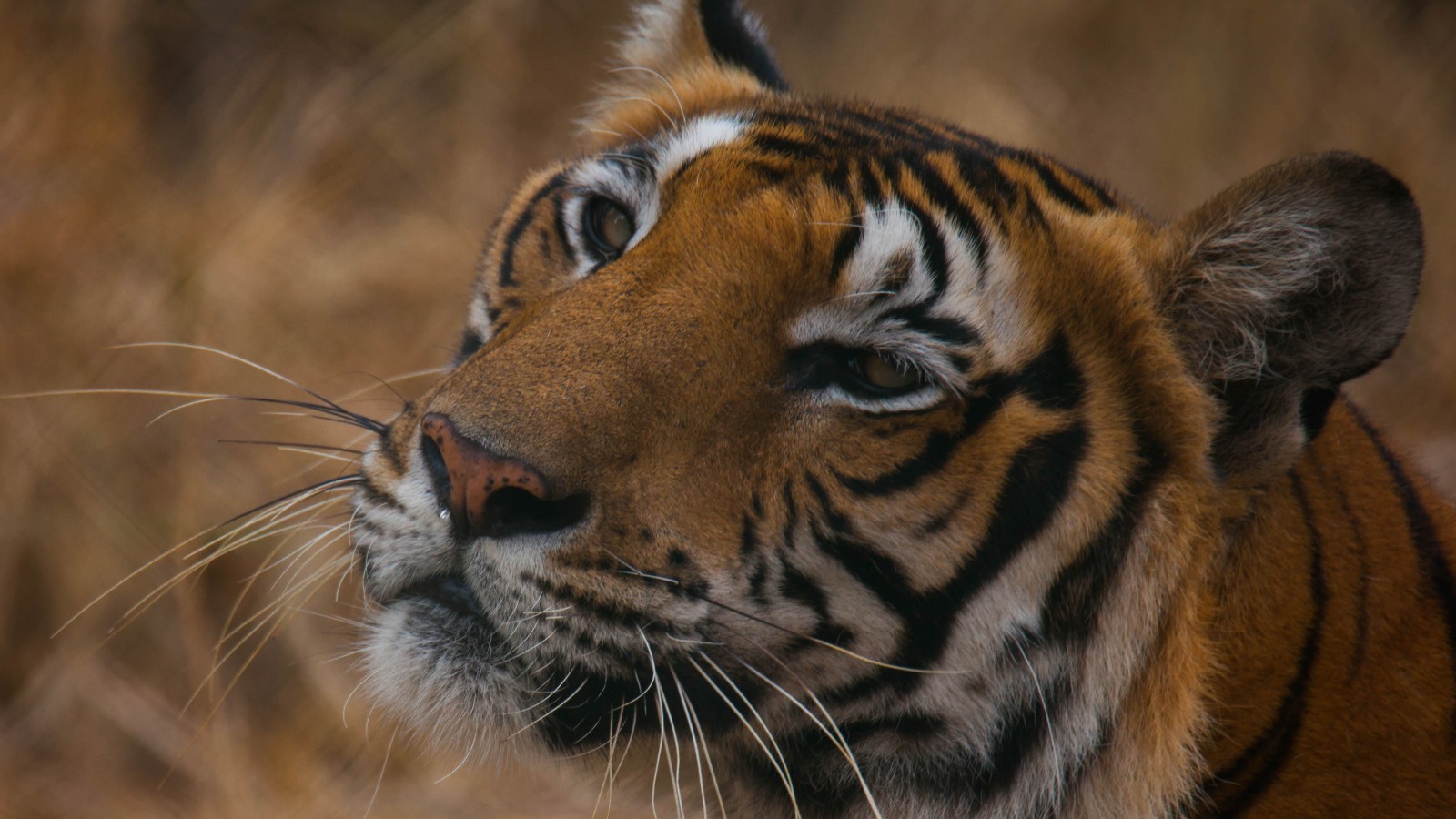 I have been at Born Free just over a year and what a 12 months it's been!
The first appeal I helped launch was one that truly captured my, and your hearts. Being new can be an advantage – you aren't burdened with historical viewpoints or ways of working. Finding out more about tigers on a daily basis, I just knew we had to talk about all the issues they are facing, both in the wild and in captivity.
Because, of course, tigers are IN CRISIS. Less than 4,000 tigers exist in the wild today – a devastating decline of 96% in just 100 years. I was shocked. And moved. The fact that staggered me the most was that there are more tigers in captivity in US backyards than in the wild.
As I delved deeper, I realised this was going to be an organisation-wide appeal.
Tiger issues touch on all the different areas of Born Free's work, the need for conservation in the wild, the fight to keep them safe from poachers and away from traditional Chinese medicine trade, our campaigning work around captive exploitation – both in zoos and circuses and, of course, as exotic pets, and in tigers farms across Asia, as well as the care of rescued tigers at our sanctuaries.
My mother was born in India, just two years after our fabulous Founder Patron, Dame Joanna Lumley, and tigers have always been important to our family. And as they are to Joanna, who immediately stepped in to launch our Tigers in Crisis appeal alongside patrons Gaby Roslin and Dan Richardson, Youth Ambassador Hector Bateman, our incredible trustee Jenny Seagrove and, of course, our very own Will Travers OBE and inimitable tigress, Virginia McKenna OBE, who all volunteered for our appeal video.
Launch day saw an incredible 65,000 supporters reached on social alone and thanks to you, our wonderful supporters, the appeal was a spectacular success – raising £51,000 in just two months to keep wild tigers safe, fight for their welfare and provide expert care for our rescued tigers. This funding, YOUR funding, has already had a massive impact on tiger conservation. In 2021, India reported nearly 3,000 tigers, over double the number recorded when our work began in Central India's forests in 2004.
Tigers in Crisis appeal funds allowed our work with eight Indian partner organisations to continue, focusing on conservation education (6,346 students engaged in 97 local schools), community health (186 medical camps treated 9,354 patients from local villages), and human-wildlife conflict mitigation – the Tiger Ambassador programme now involves 65 villages, helping to prevent deadly, retaliatory conflict. The appointment of a new Born Free Network Support Consultant, Yashvardhan Dalmia, aided crucial communication with locals.
The work is not over, we must continue to do all we can to protect the world's biggest cat, before it's too late. I am so deeply proud to work for an organisation I know is at the heart of solutions, that cares so deeply for wild animals. And I pledge that I, along with my colleagues, our leaders and our experts in the field, will continue to strive, every day, to rescue, protect, conserve, educate and campaign until we win. As Will says; "Every single tiger matters."
If you would like to support our work to protect, rescue and campaign for tigers, please visit www.bornfree.org.uk/tigers-in-crisis. We know times are tough, but even the smallest donation goes a long way!
Image credit: (c) Wildlife SOS Lenu Kannan
" Finding out more about tigers on a daily basis, I just knew we had to talk about all the issues they are facing, both in the wild and in captivity. "