How do we protect the forest for wild orangutans?
HOW DO WE PROTECT THE FOREST FOR WILD ORANGUTANS?
Guard posts in Indonesia Borneo are preventing illegal activities that threaten wildlife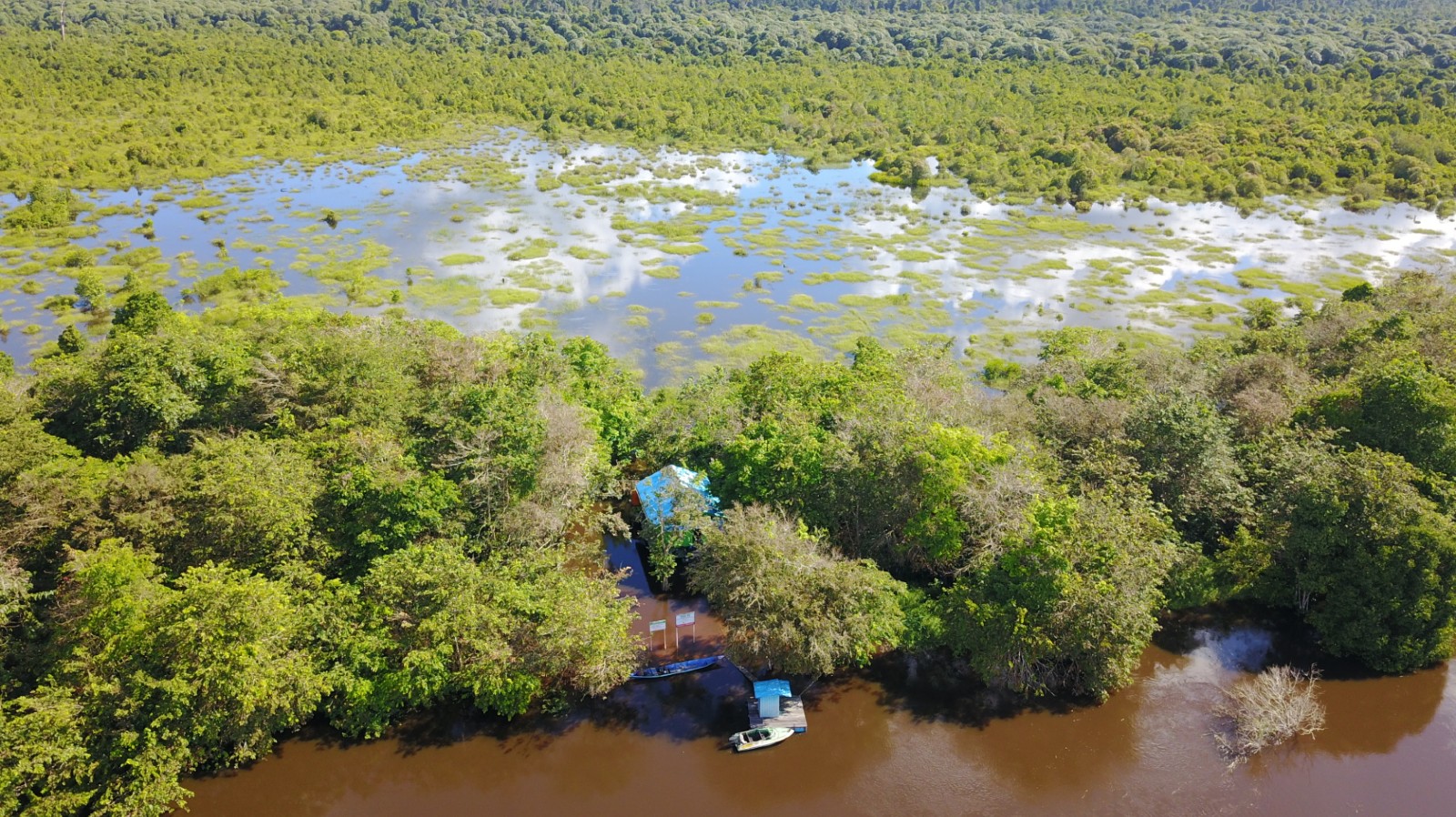 In the rainforests of Indonesian Borneo, the Born Free-supported Orangutan Foundation operates a string of guard posts that play a key role in protecting wild orangutans and their habitat.
Post 25, named for the Orangutan Foundation's 25th anniversary in 2015 and funded by Born Free, is located in Lamandau Wildlife Reserve. It is staffed by two dedicated team members, who patrol the area, record people entering and exiting through the post, and work to prevent illegal activities in the forest which threaten orangutan habitats, and could harm the wild orangutan population.
The team based at Post 25 carry out a routine patrol, which focuses on the area within a 5km radius of the post. Patrols are both on foot through the dense forest, and along the Lamandau River using a traditional river boat called a kelotok. Guards are especially vigilant in areas where the community could gain covert access to the reserve, and engage in illegal logging, mining, hunting, or start dangerous forest fires. In addition to being a deterrent against illegal activity, guards maintain facilities at the post, collect data on the local wildlife they encounter, and provide community socialisation.
In the wider area, a joint patrol initiative, started by the government, operates in conjunction with the Central Kalimantan Conservation and Natural Resources Authority (BKSDA), the police and other relevant agencies, to prevent illegal forestry activities.
The Orangutan Foundation was formed in 1990, and has been supported by Born Free since 2018. In addition to the work done at Post 25 to protect wild orangutans and their forest habitat, the team's main focus is caring for young orangutans who have either been orphaned or rescued from the illegal pet trade, and preparing them for eventual reintroduction to the wild.

SHARE ON FACEBOOK SHARE ON TWITTER

Images © Orangutan Foundation