8 March 2022
GOODBYE BRUTUS
We are heartbroken to report the sad death of Brutus the lion, who has passed away at our rescue centre in Shamwari, South Africa, aged 21 years.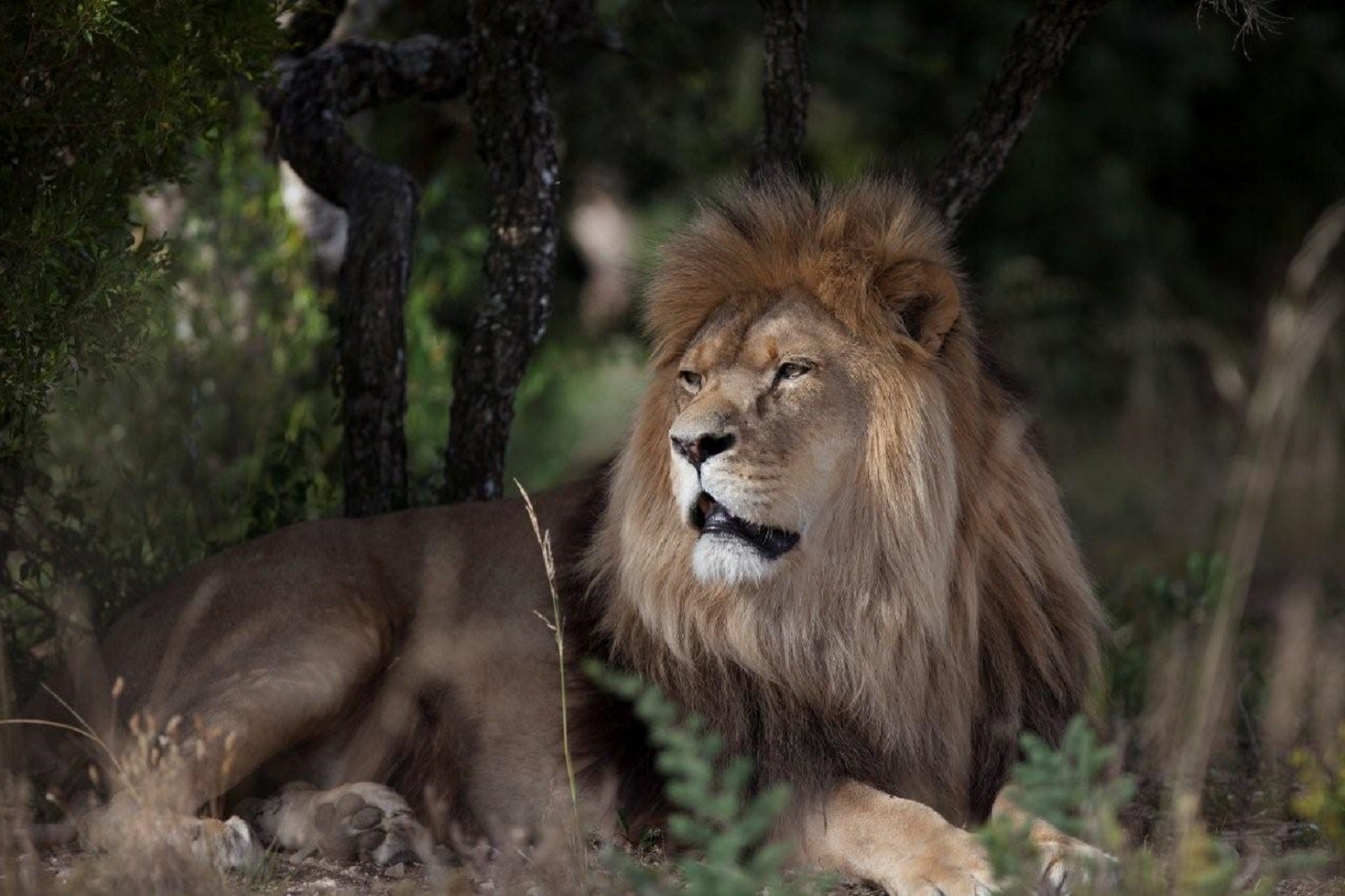 Brutus arrived at Shamwari in 2008, having been rescued from a rusty, two metre beast wagon at a circus in France. With barely room to turn around, for seven horrifying years this was lonely Brutus' entire world.
But, thanks to the expert, loving care of the Born Free team, led by our Manager Catherine Gillson and Animal Care Manager Glen Vena, Brutus transformed at his forever home. Over the years, he happily shared his spacious, natural habitat enclosure with different companions, including sisters Marina and Sarnia, rescued from the illegal pet trade in Romania.
"Brutus' passing has left a giant gap in our pride," explains Catherine Gillson. "We were grateful for his presence with us for 14 of his 21 years. His roar that could be heard kilometres away will be greatly missed."
"I have known Brutus since 2008, when I went to get him in France," said Glen Vena. "We are all sad and shocked by his passing. I'd like to share what my brother Ian sent me, after I had told him Brutus has passed: 'I am so sorry to hear about your loss brother. In the Xhosa culture it is considered the highest honour to fall on the ground where you began. Brutus is resting where he belongs. When you tear open the earth and make a grave for him, thank him for his bravery, do a prayer for him and guide him towards the stars where his voice now and always will echo, his roar be a light for other lions to live free in the wilderness.'"
Although we are devastated to lose Brutus, it is a huge comfort to know he enjoyed so many years of happy retirement at our sanctuary. Buried at our Garden of Remembrance, he will be forever missed. Farewell dear Brutus.
Image: www.georgelogan.co.uk