Tragic News From Our Amboseli Trust For Elephants Colleagues.
Born Free Is Devastated To Hear Of The Tragic Death Of Ella, A 56-Year-Old Elephant Who Died On 20th August In Selengei Conservancy, Close To Amboseli National Park In Southern Kenya, After Being Speared.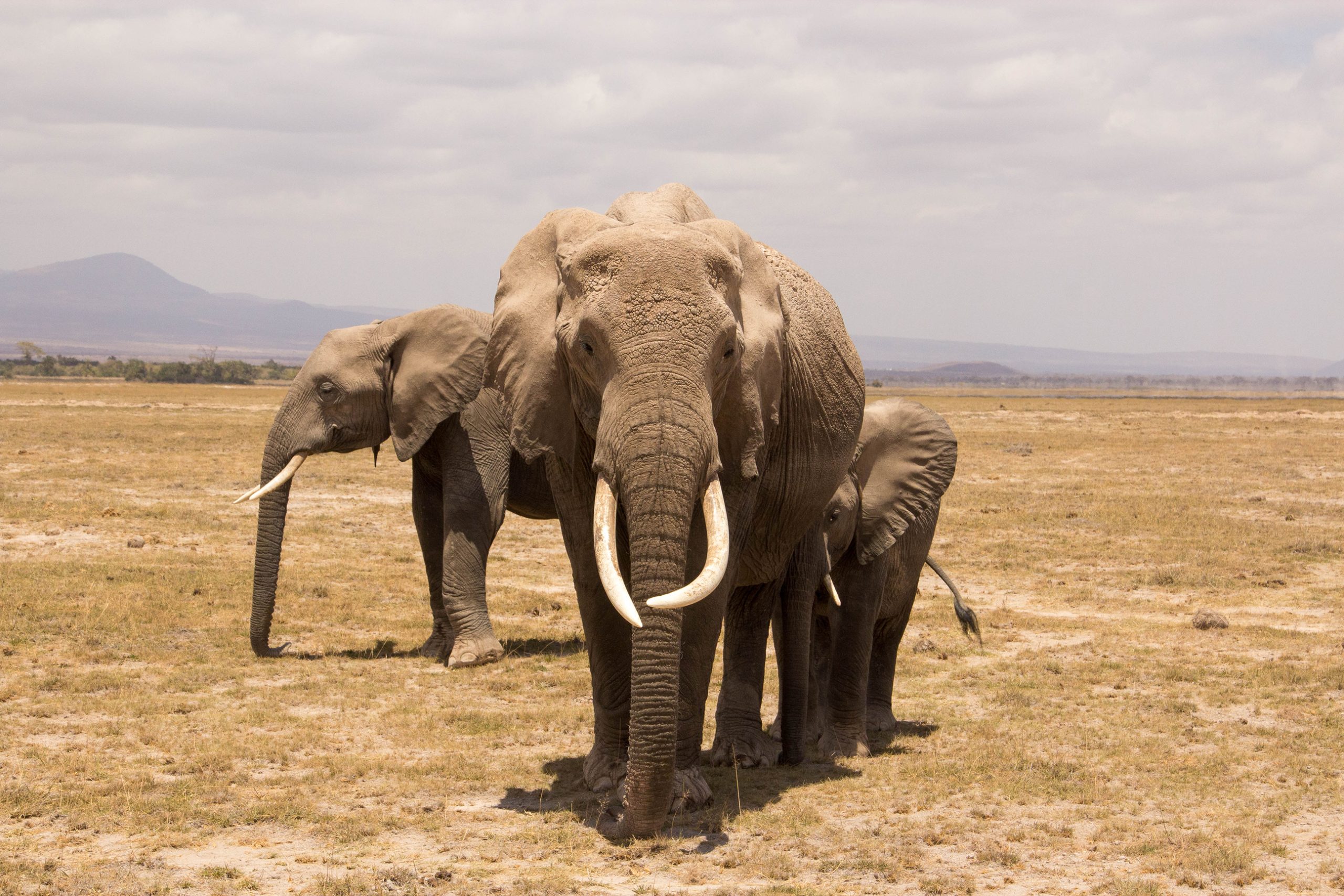 Ella died before a vet could reach her and our partners, the Amboseli Trust for Elephants, and their colleagues are urgently trying to locate her immediate family – not least Ella's 15-month-old calf, who is too young to survive without her. Sheldrick Wildlife Trust, based in Nairobi National Park and expert at orphan elephant calf rescue, is standing by.
"We are devastated to lose Ella," said Dr Vicki Fishlock, Resident Scientist at Amboseli Trust for Elephants. "On the other side of this elephant tragedy is a human story but, losing successful elephant leaders like Ella – who we have known and followed for decades – is heartbreaking. We will miss her for a very long time."
Born Free has supported Amboseli Trust for Elephants for nearly 30 years, through our Elephant Family adoption programme. Ella was sister to world-famous Echo, matriarch star of the BBC's popular Echo of the Elephants TV series and wise leader of the EB elephant family. Echo died of natural causes in 2009 but, today, her successful family has dozens of members and several sub-groups.
The Kenya Wildlife Service will be launching an investigation into Ella's untimely death. Unfortunately, several elephants have been injured by spears in recent months in the area. As human populations grow and settled agriculture expands, human-elephant conflict is a significant problem, with people and elephants injured and killed. Born Free and our partners continue to promote coexistence, in Amboseli and elsewhere in Kenya, not least by seeking ways to help communities protect their farms from crop-raiding elephants.
Home to some 2,000 elephants, Amboseli National Park is a 150 square mile area at the foot of Mount Kilimanjaro – across the border in Tanzania, and part of a wider 1,930 square mile ecosystem. The majority of this elephant population has been monitored since 1972 by the Amboseli Trust for Elephants, founded by Dr Cynthia Moss. The project is the longest-running study of wild African elephants in the world and provides invaluable insights to the complex behaviour and culture of these deeply intelligent, family animals. Born Free is devoted to elephant conservation in Kenya and has supported the project since 1992. Since 1989, Kenya's elephants have doubled from around 16,000 elephants to 34,800 today.
At this sad time, a huge thank you everyone who adopts the Elephant Family with Born Free and supports not only the incredible work of the Amboseli Trust for Elephants, but other vital elephant conservation as well. You can help fund these efforts by adopting our Elephant Family today – thank you!
Image © ATE