Conserving pangolins in the wild
CONSERVING PANGOLINS IN THE WILD
Born Free Supports The Work Of The Wildlife Protection Society Of India (WPSI), An Organisation That Works To Conserve The Indian Pangolin. Find Out More About Their Work…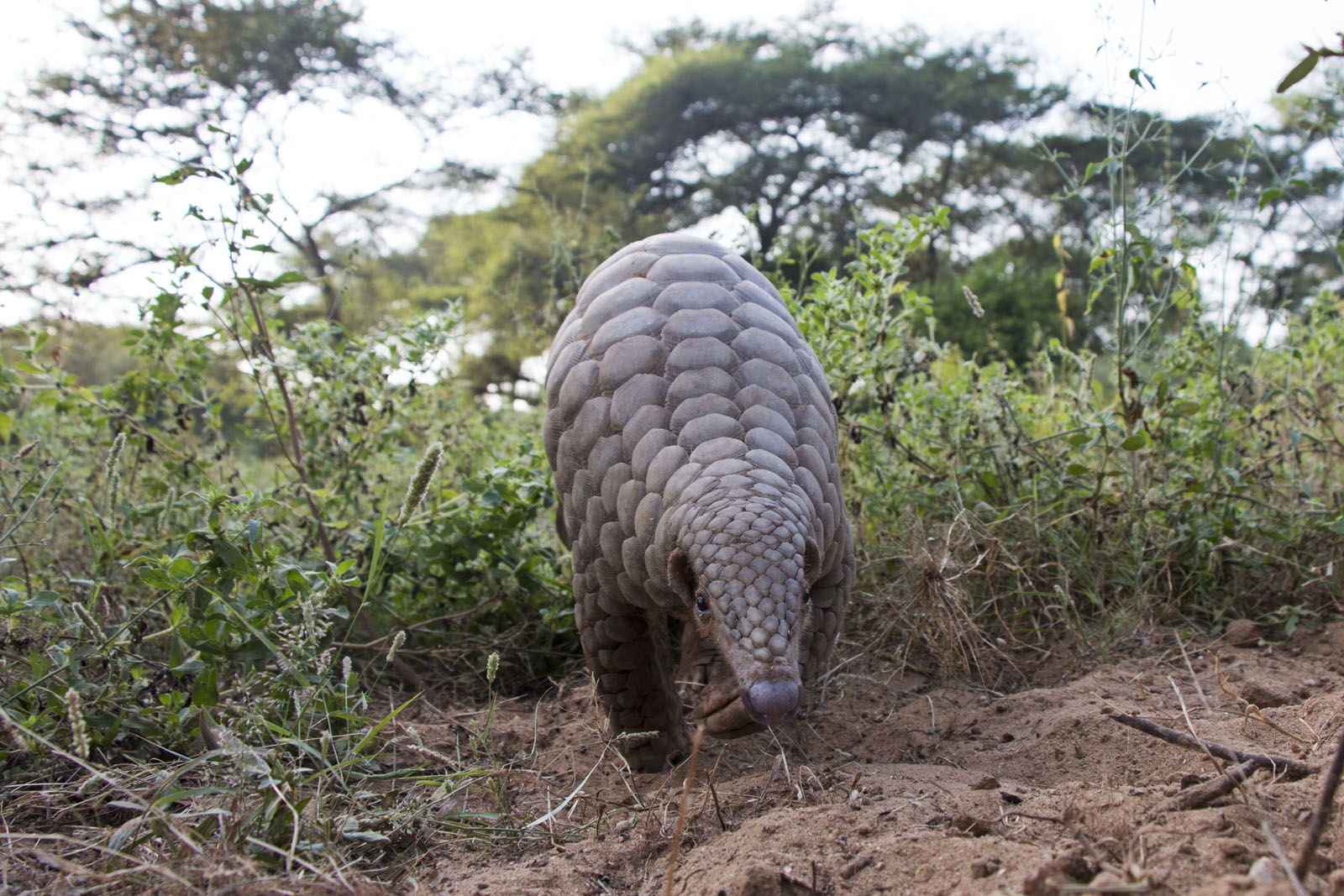 The Indian pangolin once ranged across south Asia, through Pakistan, India, Nepal, Bangladesh and Sri Lanka. However, it is increasingly targeted for the illegal trade in live pangolins and their body parts – mainly scales, meat and skin. Between 2009 and 2017, one to four live pangolins were seized by the Forestry Department of India each year but there have recently been alarming spikes of 25 seizures in 2018 and 42 in 2019. In the first three months of 2020 alone, another 11 live pangolins were seized.
Evidence suggests these numbers reflect a shift in trafficking attention to the Indian pangolin following declines in populations of the Sunda and Chinese Pangolin elsewhere in southern Asia.
Odisha, eastern India, a state that is slightly bigger than the country of Bangladesh, is believed to be one of the last strongholds of the Indian pangolin. Sadly, it is now coming to light as a source location and potential transit point for this devastating illegal trade.
That's why we have been supporting WPSI since 2019. Their 'pangolin protection' project gathers local intelligence on trade routes, modus operandi of wildlife criminals, and other useful information through a voluntary informer network spread across the state. Field investigators talk to rural living people to find out in which forest patches pangolins live, and where they or their burrows have been observed, to identify potential poaching hotspot zones, and the involvement of nomadic versus native tribes in pangolin hunting. Information is submitted to forestry department officials who are consequently empowered to actively improve and direct enforcement against pangolin poachers and traders.
Thanks to Born Free's support of WPSI, the work of the authorities will ensure the persistence of the pangolin long into the future, allowing it to continue living its secret and modest life, out of the way of prying eyes. Your support for Born Free will help protect pangolins.
PLIGHT OF THE PANGOLIN PANGOLIN CONSERVATION
SHARE ON FACEBOOK SHARE ON TWITTER