Concerns persist for animals at South Lakes Zoo
Issues clearly remain despite inspection report claiming all is well at the zoo.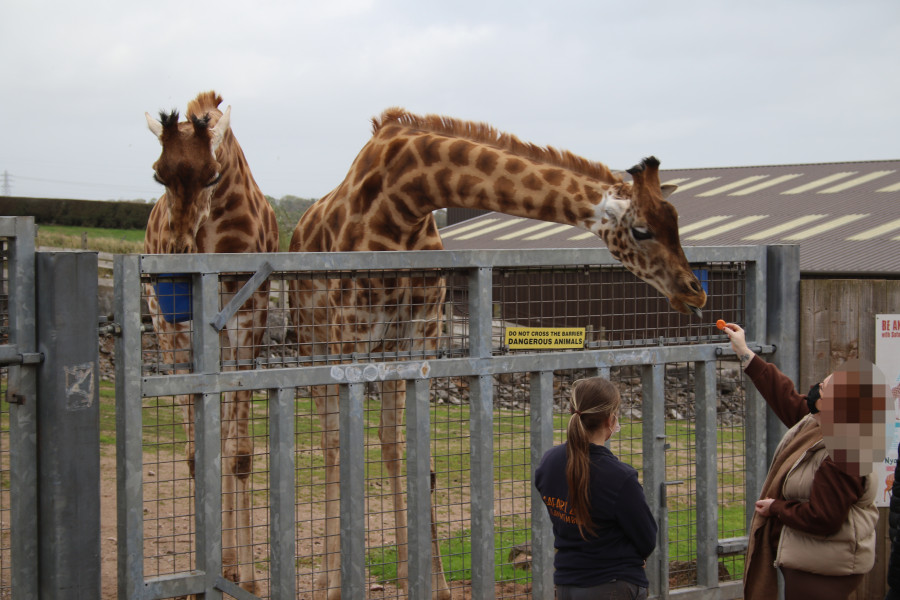 In the report's overview, the inspector states, 'On the whole the zoo appears well'. However, the report goes on to highlight ongoing pest problems, poor control of waste, continued problems with animal ownership and associated disjointed veterinary care, conflict between the zoo's management and its landlord, and concerning plans relating to the future of some of the zoo's rhino.
This litany of ongoing issues seems to contradict the claim that the zoo 'appears well'.
The report states that plans by zoo management to solve the ongoing rhino management and welfare issues, first identified by Born Free's visit last year, involve an intention to transfer at least one of the rhino to a private location where the zoo management operates holiday cottages. A response to a Freedom of Information request submitted to the council by Born Free in June 2023 indicated that the zoo intended to transfer the two remaining male rhinos to this location. While efforts to resolve the current enclosure time-share issue, that limits the rhinos' access to the outdoors, are to be encouraged, the rationale and motive for moving the rhino to a private residence under the Dangerous Wild Animals Act 1976, the primary aim of which is public safety rather than animal welfare, is highly questionable. Moreover, the animals will remain under the care of individuals who allowed the current situation to occur in the first instance, to the detriment of the animals' welfare. Born Free advocates for these animals to be transferred to a more suitable facility and urges the zoo and council to reconsider this decision and reevaluate alternative options.
Born Free welcomes attempts by the zoo's landlord to rehome animals which fall under their ownership. This has seen the zoo's flock of flamingos depart the zoo to Auchingarrich Wildlife Park along with the zoos wolf pack. A number of kangaroo also leaving the zoo. The zoo also apparently intends to relocate other animals in the future. Born Free is encouraging the zoo's management to cease any further breeding and continue seeking suitable new homes for the animals who currently remain on site.
Since our visit to the facility in October 2022, Born Free has received a further 27 complaints by members of the public who are concerned by the conditions at the beleaguered zoo. These include, but are not limited to, social animals being kept on their own, and other animals being kept in poor conditions. Some animals previously seen by Born Free are now believed to have died.
Chris Lewis, Captivity Research Officer at Born Free stated, "Concerns for the animals and the conditions at South Lakes Safari Zoo now go back years, and we're really concerned that so many problems continue to persist. It's clear the system for resolving such issues is not fit for purpose. We would urge the zoo management, landlord and local council to collaborate to ensure the best possible outcomes for all animals remaining on site. It is our view that the only rational outcome is for the zoo to close and finally put an end to this seemingly perpetual cycle of issues."