Celebrating world ranger day
31 July 2022
CELEBRATING WORLD RANGER DAY
Born Free salutes the brave and tireless men and women, working long hours in difficult conditions and putting their lives on the line to keep threatened wildlife safe from poachers.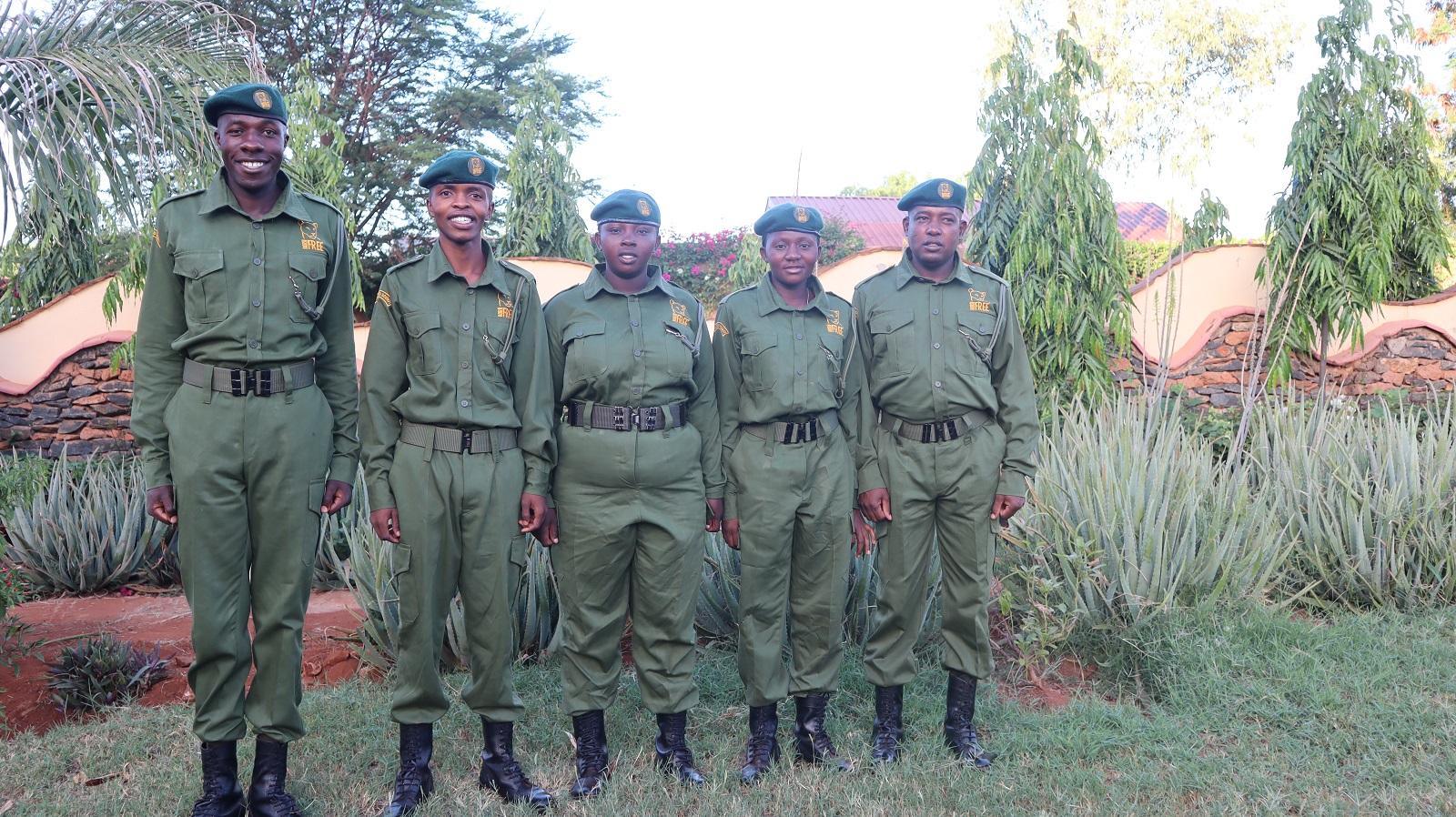 Today is deeply important to our wildlife charity as we celebrate World Ranger Day and honour our awesome colleagues, working on the front line to protect rare species such as rhinos, elephants, lions and tigers from poachers.
For example, in Meru National Park in Kenya, Born Free helps Kenya Wildlife Service rangers to protect over 100 rhino black and white rhinos. Meru's rhino sanctuary was established to protect these critically endangered animals and Born Free recently provided rangers with essential solar energy. Now this intrepid team can power their equipment, have lighting in the evening and can charge their phones and stay in touch with their families.
This support is having a big impact for rare rhinos. In the last year, not a single rhino was poached in Meru and, overall, Kenya's rhinos increased 11% to 1,605, not least 10 calves in Meru.
Meanwhile in India, Born Free supports tiger conservation through the work of the Satpuda Landscape Tiger Partnership. With our support, the Nature Conservation Society of Amravati and Satpuda Foundation provide medical care for local communities around Tiger Reserves in central India, as well as providing medicine and treatment to 678 frontline forest staff.
"NCSA's medical camps are very essential as there is no medical facility nearby," explained one delighted team member. "We are provided with essential medicines as we work in remote areas and patrol camps which are often cut off during the monsoons".
These important initiatives go a long way in ensuring these guardians, who work so hard to protect our tigers, keep fit and healthy. This work is having a remarkable impact – in 2021 India reported nearly 3,000 tigers, more than double the number recorded when our tiger conservation work began there in 2004.
You can support this vital work with a regular gift: https://www.bornfree.org.uk/donate
And find out more about our compassionate conservation in action with our major new report, recently published: https://www.bornfree.org.uk/news/conservation-report-2021-2022
Image credit: (c) Tom Stables Photography
"This work is having a remarkable impact – in 2021 India reported nearly 3,000 tigers, more than double the number recorded when our tiger conservation work began there in 2004."