CELEBRATING ELEPHANTS
It's World Elephant Day And, With You By Our Side, Born Free Pledges Anew To Protect Elephants In The Wild And Stop Their Exploitation In Captivity.
Today we celebrate the exceptional elephant, the most empathetic and complex of family animals. World Elephant Day brings the global community together to help this sensitive species and there are many ways you can get involved.
You can help Kickstart Saving Elephants, a beautiful new coffee table book by internationally acclaimed photographer Alwyn R Coates. With pledge packages available, his breathtaking fine art images include black and white, and toned, from stunning wide landscapes to closer intimate portraits – not least the international award-winning photograph The Elephant and the Egrets.
A long-term Born Free supporter, Alwyn has a passion for elephants. "This book is a celebration of elephants in the wild, with the incredible backdrop of Kenya," he explains. "It features elephants going about their daily activities, doing what elephants do in the wild, showing the art in nature." Benefitting Born Free, don't miss out on this unique book!
Elephants and Born Free have a special bond. Although we feature Elsa the lioness on our logo (our original inspiration), it was the traumatic death of one young elephant at London Zoo – stolen from her wild family in Kenya, prematurely aged by captivity – that led to the start of our charity. In 1984, Pole Pole lit a flame in our hearts which has never gone out.
Our mission to challenge the multi-billion-pound global zoo industry continues to this day, not least our work to make zoos elephant-free. We are thrilled that, after years of our campaigning, new legislation to phase out elephants in UK zoos is on the cards. You can report captive suffering with our Raise the Red Flag campaign, while our new report exposes how little UK zoos contribute to wild conservation.
Meanwhile in the wild, Born Free focuses on real, practical conservation which has had a mammoth impact. Elephants were the very first threatened species our charity took action to protect in the wild. In 1989, we launched our campaign to fight their brutal slaughter for ivory and keep elephants safe in their natural habitat.
This vital work is ongoing, not least our brand-new Saving Meru's Giants Project, devoted to elephant and giraffe conservation in Kenya. And we're in it for elephants for the long-haul. Next year is our 30th anniversary of supporting wild elephant study and protection in Amboseli National Park in Kenya, funded by our EB Elephant Family adoption. You can help by adopting today!
All these decades of elephant conservation have had a remarkable impact. Kenya Wildlife Service has announced that, since our conservation work began there, their elephant population has doubled. There were 16,000 elephants in 1989 but at least 34,800 today. Remarkably, elephant poaching has declined by 96%, with 386 tragically killed by poachers in 2013 to just 11 killed in 2020.
This is real, effective conservation in action. If, like us, you think there is something special about elephants and that they, like all wild animals, belong in the wild, please pledge to help protect this remarkable species today.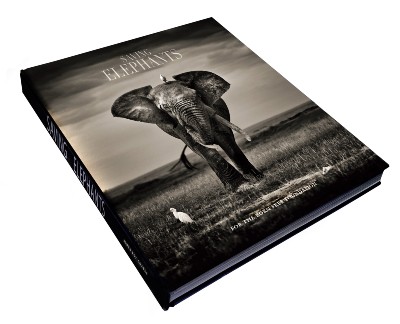 "This book is a celebration of elephants in the wild, with the incredible backdrop of Kenya." – Alwyn Coates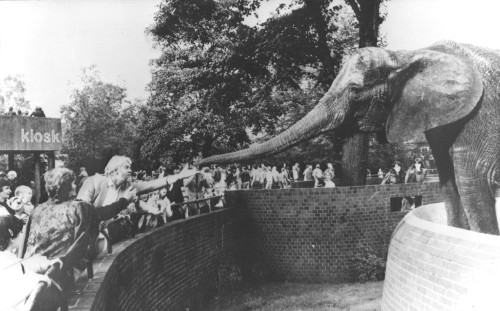 Pole Pole © Daily Mail

Wild elephants © www.georgelogan.co.uk
ADOPT THE ELEPHANT FAMILY ELEPHANT CONSERVATION TAKE ACTION
SHARE ON FACEBOOK SHARE ON TWITTER