Born Free at EU Parliament calling for end to cetacean captivity
27 June 2023
BORN FREE AT EU PARLIAMENT CALLING FOR END TO CETACEAN CAPTIVITY
On Wednesday, 28 June 2023, Born Free will be at the European Parliament in Brussels with our Dolphinaria-Free Europe coalition colleagues, meeting with Members of the European Parliament to discuss why captivity is not a suitable environment for cetaceans (whales, dolphins, and porpoises).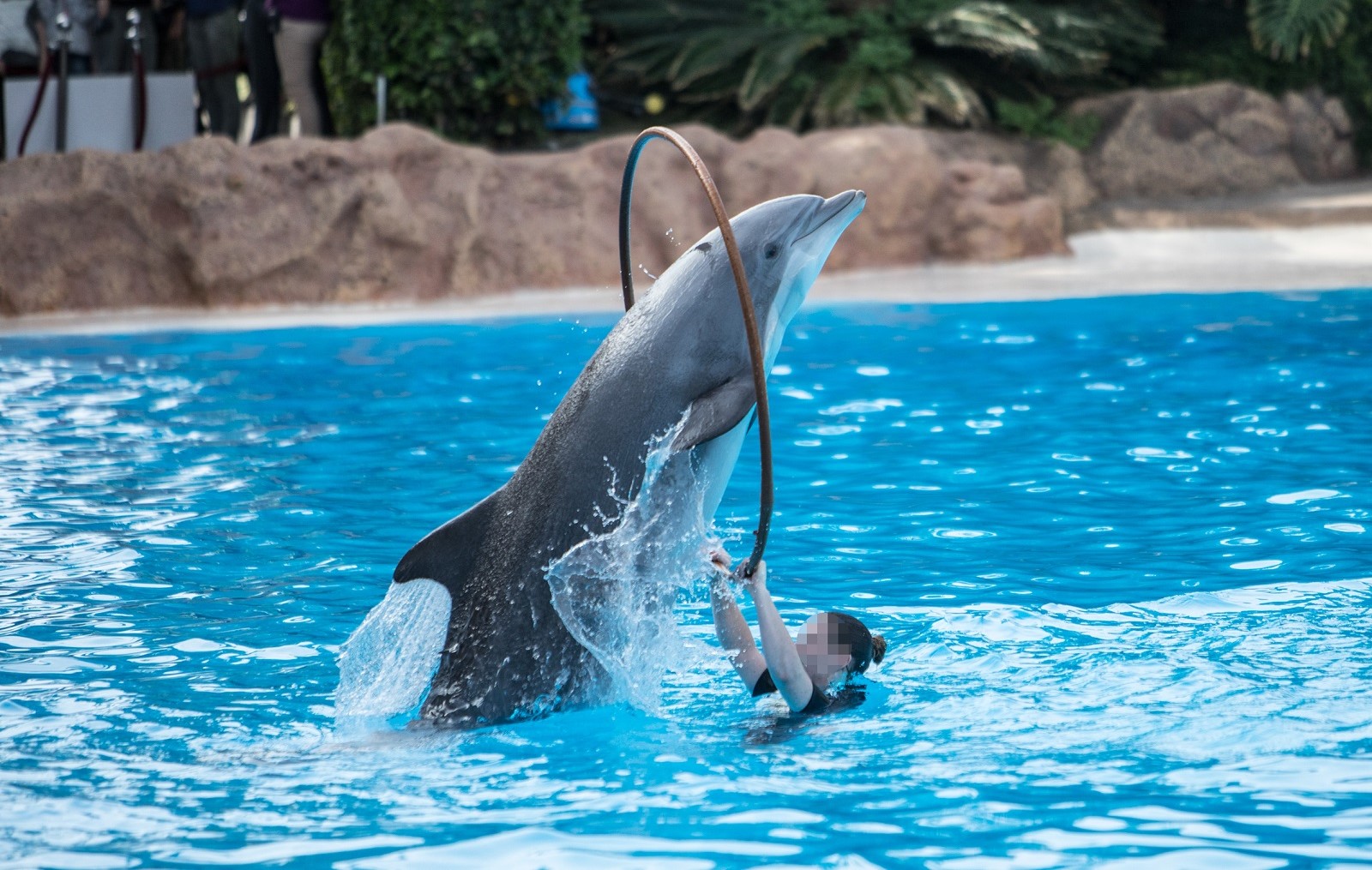 Born Free is a proud member of Dolphinaria-Free Europe (DFE), a coalition of NGOs and individuals working together to end the captivity of whales, dolphins, and porpoises across Europe.   
On 28 June, DFE will be meeting with Members of the European Parliament (MEPs) in Brussels, Belgium to discuss the many animal welfare problems faced by captive cetaceans in the European Union (EU). We will be encouraging MEPs to consider legislation prohibiting the exploitation and display of these wide-ranging, intelligent marine mammals across the EU, including ending their breeding and importation, preventing the establishment of any further dolphinaria, and gradually retiring current captive animals to seaside sanctuaries – a place of refuge where individuals may live in a setting as close as possible to their natural habitat.
Nearly 300 cetaceans, including dolphins, orca, and beluga, are currently kept in captivity in the EU. They are held in unnatural, barren environments which lack the size and complexity to meet the needs of these highly intelligent and socially complex species. They are trained to perform tricks in return for food, take part in swim-with sessions, or pose for souvenir photos with visitors. It is a far cry from the life these animals have evolved to live in, and many suffer as a result.
Born Free has long campaigned for an end to the keeping of cetaceans in captivity, visiting facilities throughout Europe to gather a catalogue of evidence. Largely thanks to the work of animal welfare organisations exposing the poor conditions in which many whales and dolphins were held, there hasn't been a captive cetacean facility in the UK for 30 years.
Dr Mark Jones, Born Free's Head of Policy, who is attending the DFE event in Brussels, said "It is shocking that hundreds of cetaceans are still held in captivity throughout Europe purely for entertainment purposes and it must be brought to an end."

Dolphin image © georgelogan.co.uk