Back from the brink – Born Free calls for transformative change
1 December 2022
BACK FROM THE BRINK – BORN FREE CALLS FOR 'TRANSFORMATIVE CHANGE' TO TACKLE CATASTOPHIC BIODIVERSITY LOSS
Ahead of COP15 of the UN Convention on Biological Diversity, the most crucial global conference in a generation in the fight to halt and reverse nature's precipitous decline, International Wildlife Charity, Born Free, is urging the world's governments to ensure its targets are ambitious, actionable and have the wellbeing of all wildlife at their very core.
•    One million species at risk of extinction, and nature's decline is unprecedented.  
•    All twenty biodiversity targets set by the UN Convention of Biodiversity a decade ago have not been met.   
•    Biodiversity and species survival vital for the future of all life on Earth, including our own. 
•    Governments must secure an ambitious global agreement, provide the necessary resources, and assume accountability for all goals and targets.
In just a few days, international wildlife charity Born Free will be on the frontline, fighting for the future of the world's wildlife, at the most vital conference on biodiversity in a generation.
The much-delayed COP15 of the UN Convention on Biological Diversity takes place in Montreal, Canada, from 7th to the 19th December. The meeting is a once-in-a-decade event and arguably represents the last opportunity to halt and reverse the loss of biodiversity by 2030, with the ultimate objective of full recovery by 2050.
The conference will see governments from around the world discuss and adopt a post-2020 Global Biodiversity Framework (GBF). This new plan, a Paris-style agreement for biodiversity, will have direct implications for regional and national policies that govern the treatment of nature and animals. It will set out the targets the entire world must achieve, and the actions that must be taken in order to protect and restore nature for future generations. It really is that important.
To that end, in close collaboration with our partners at the World Federation for Animals, Born Free is outlining three essential elements that need to be incorporated into the framework to ensure it delivers on its mandate and benefits all life on Earth. The organisations believe the framework must:
1.    Halt and prevent species extinctions caused by humans, restore threatened species, and sustainably conserve all species
2.    Eliminate animal exploitation and prioritise animal health and well-being to address biodiversity loss and reduce the spread of disease between animals and humans
3.    End the over-exploitation of wildlife by ensuring all nature, not just humans, are at the centre of the 'sustainable use' narrative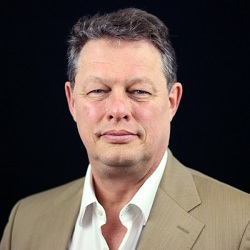 "If we continue along our current path, it's not just the welfare of animals and the future of species that will suffer – our economies, our health and our very lives will be put at ever increasing risk."
Will Travers OBE, Born Free's Co-Founder and Executive President
Born Free believes that with real ambition, and with these principles at its core, the Post 2020 Global Biodiversity stands a chance of providing an effective roadmap for governments to combat the ever-worsening biodiversity crisis.
But it doesn't end there. Setting the goals and targets is merely the first step. The mechanisms must be put in place for these ambitions to be achieved. The disturbing truth is that every single one of the twenty biodiversity targets set by the UN Convention of Biodiversity a decade ago have not been met. The world's decision-makers cannot afford for this to happen again.
To avoid further failure, Born Free is strongly urging all counties at COP15 to commit to adequately resourcing the new plan, both monetarily, and in terms of national policy decision-making. Countries must ensure biodiversity is prioritised over short-term economic gains and contributions to GDP.
Addressing the current imbalance with nature brings greater economic and financial benefit in the long term. Healthy economies and societies depend on healthy ecosystems.
And crucially, as the Post 2020 Global Biodiversity Framework itself is not legally binding, it is vital there are robust implementation and monitoring mechanisms in place. All nations need to be held accountable for meeting these critical targets, and there must be verifiable ways to track progress towards the overall goals of the plan. If not, we face the unimaginable consequences of reaching the point of no return.
COP 15 offers an opportunity to make the desperately needed transformative changes a reality. It is possible to stop and even reverse the decline of our natural world. But only if we ensure the creation of an ambitious and actionable plan to protect the biodiversity that underpins all life on Earth.
Dr Mark Jones, Born Free's Head of Policy declared, "With the world's wildlife in serious trouble, nothing short of a transformative change to our relationship with nature will do. Wildlife protection must be mainstreamed across governments and wider society, and the importance of individual animals within their family groups and populations must be recognised and respected. The Global Biodiversity Framework must be ambitious, and must provide robust requirements for governments to implement, along with clear and transparent monitoring and reporting requirements so they can be held to account. Anything less will inevitably result in the continued decline of life on our planet."
Adeline Lerambert, Born Free's International Policy Specialist concluded, "Government delegates must show unwavering determination to make the Montreal meeting a breakthrough moment for nature and wildlife with whom we share a common fate. It is imperative that the new agreement adequately addresses the direct and indirect drivers of biodiversity loss in a coordinated manner, by promoting a highly precautionary approach in any use of wildlife, and by encouraging urgent proactive measures that consistently place ecological sustainability as a precondition for any socio-economic benefits to people. The time is now for the global community to be brave enough to avert the biodiversity crisis, bold enough to achieve nature's recovery and ultimately create a brighter present and future for all life on Earth."