Animal abuse – an online safety issue
20 March 2023
ANIMAL ABUSE – AN ONLINE SAFETY ISSUE
Images and videos showing the abuse and sometimes even killing of animals are easily accessible on social media, including by children, with little or no regulation. We are calling on the UK Government to change that through its Online Safety Bill and we need your support.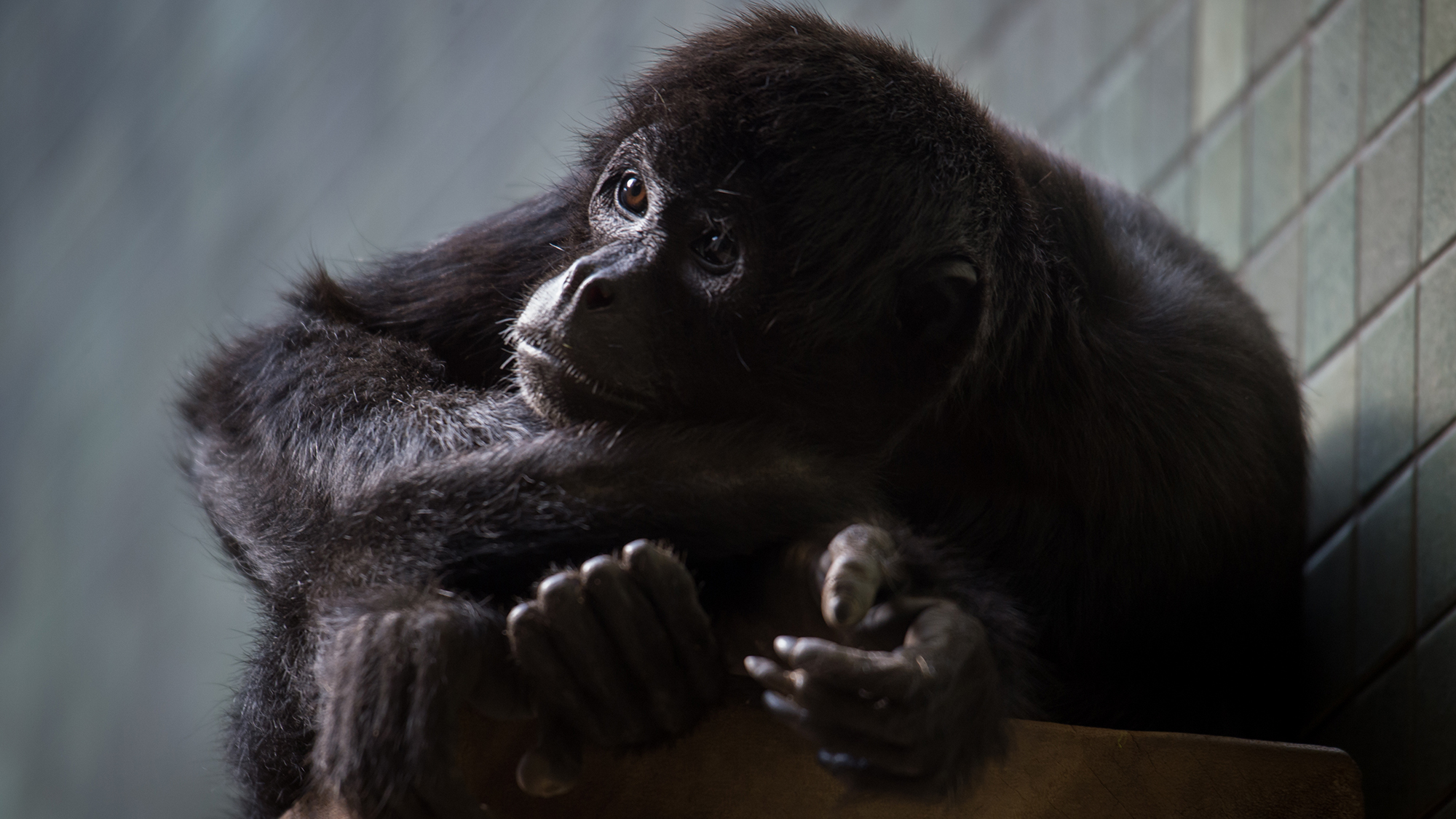 In 2021, the Asia for Animals coalition, of which Born Free is a member, released a shocking report entitled 'Making Money from Misery'. The report blew the lid off the phenomenon of abusing animals for profit.
This was followed by another report in July 2022 entitled 'Teasing as Torture', which detailed the rising number of images and videos depicting the torture of animals, including many young primates, being distributed online. The content shows animals being psychologically abused, physically restrained, crushed, burned and otherwise mutilated while they are still alive. Some even depicts the sexual abuse of animals.
Since March 2021, Asia for Animals' Social Media Animal Cruelty Coalition has identified more than 13,000 social media links depicting animal abuse.
It's deeply distressing that some individual people would deliberately harm and sometimes kill animals in this way. Perhaps even more disturbing is that videos and images of such acts have a market, and that this market can be monetised through social media.
Born Free's Head of Policy Dr Mark Jones said: "As a veterinarian I'm deeply shocked by any act of animal cruelty, but the deliberate abuse of animals to provide content for online consumption and for profit reaches new depths of depravity. If such behaviour goes unchecked, there is a real danger that it will continue to escalate and that many more animals will suffer at the hands of some deeply disturbed people. Exposure to such content can also be extremely harmful, especially for young and/or impressionable people. Governments must act to stem this growing tide."
Research clearly shows that witnessing animal cruelty can result in psychological damage in children and makes it far more likely that they will come to view such abuse as 'acceptable' and engage in similar activities themselves. Polling by the RSPCA in 2018 indicated that almost a quarter of 10-18-year-olds had witnessed some form of animal abuse online.
While these activities clearly contravene the policies of many social media platforms, all too often they fail to remove the offending content even when they receive complaints from the public or animal groups. Clearly, this isn't something that can be left to the industry to self-regulate.
Here in the UK, the government has a real opportunity to take decisive action by including content depicting animal abuse in its Online Safety Bill. The Bill, which was first introduced in the House of Commons in March 2022 and is currently working its way through the House of Lords, aims to protect children and vulnerable people from "illegal" or "harmful" content, and will place a legal responsibility on social media companies to moderate and restrict such content on their platforms.
However, while government ministers have indicated that they would be open to considering incorporating animal abuse into the scope of the Bill, they have thus far failed to do so.
An amendment tabled by Lord Stevenson of Balmacara would add offences of 'unnecessary suffering' under the Animal Welfare Act 2006, and offences under section 1 of the Wild Mammals (Protection) Act 1996, to the list of priority offences set out in the Bill. This would have the effect of classifying the majority of animal cruelty footage as priority illegal content and would place a duty on social media platforms to take steps to prevent users, particularly children, from encountering such content.
Born Free has joined with many other animal protection groups in supporting the proposed amendment. We are also calling for the online trafficking of wildlife to be included within the scope of the bill through the addition of offences under the Control of Trade in Endangered Species Regulations 2018 (COTES) to its Schedule, thereby helping to limit the role of social media platforms in enabling wildlife trafficking and upholding the UK's commitments to tackle global wildlife crime.
The public can help by writing to the Rt. Hon. Chloe Smith MP, Acting Secretary of State for Science, Innovation and Technology (copying in enquiries@dcms.gov.uk), urging her, and by extension the government, to support the inclusion of animal cruelty and wildlife trafficking content in the UK Online Safety Bill.
WRITE TO THE SECRETARY OF STATE
Header Image © J McArthur