AN UPDATE ON 'HILTS'
Born Free's Beth Brooks reports on the progress of 'Hilts', the fortunate lion rescued from the canned hunting industry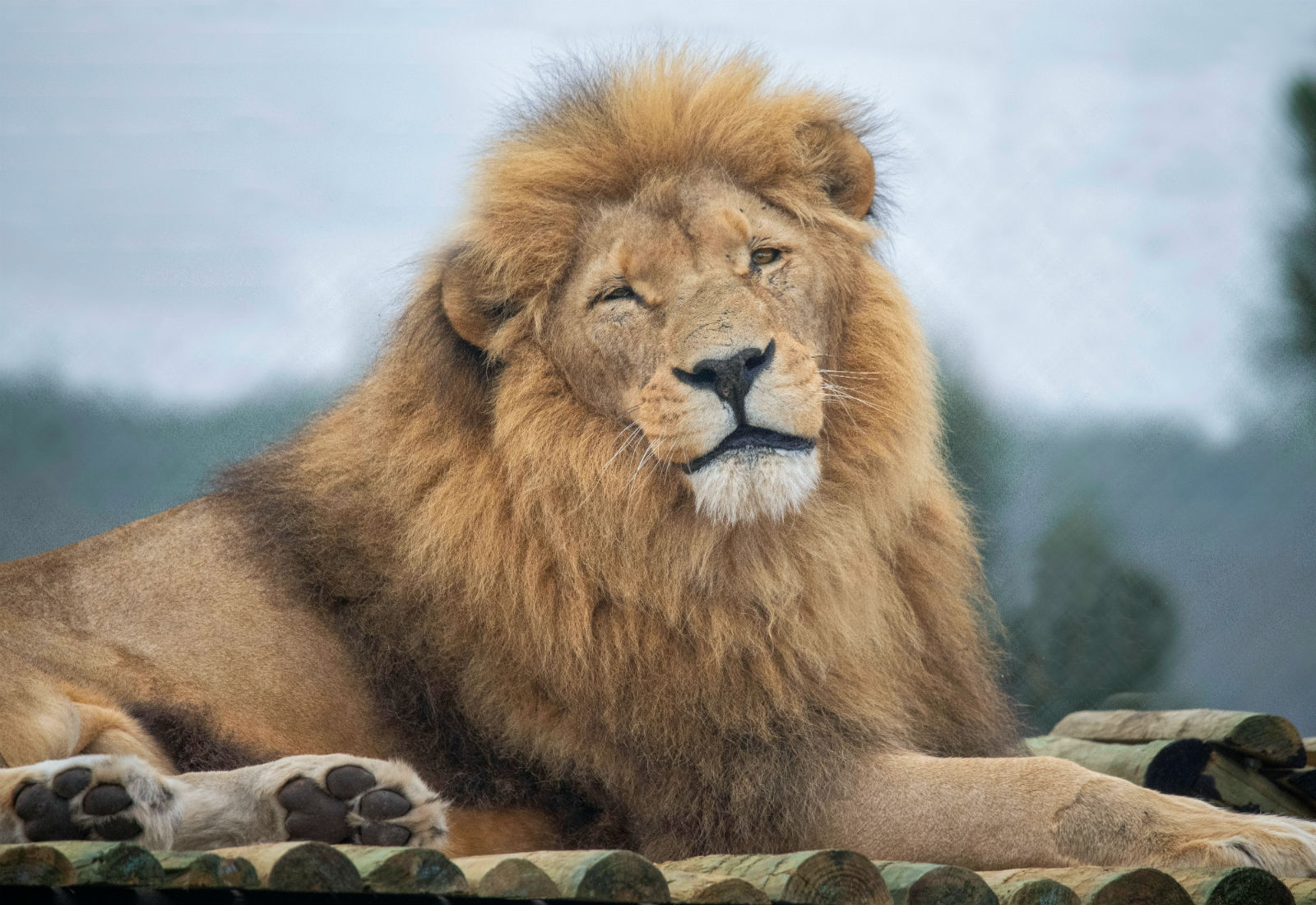 A few weeks ago, we introduced you to 'Hilts'. He's a fortunate lion who was rescued from the brutal canned hunting industry where he was destined to be killed by trophy hunters. 'Hilts' is now receiving excellent care, where no one can hurt him again.
When we first introduced you to 'Hilts', we told you he was petrified of people and spent most of his time hidden deep in the thick vegetation of his enclosure. So, it is great to be able to say that 'Hilts' is now much more relaxed.
He is settling in well and we are really pleased with his progress. He is eating and drinking regularly and has been exploring his enclosure rather than hiding away.
Dr Chris Draper, Born Free's Head of Animal Welfare & Captivity, said: "We have rescued lions from a range of appalling captive conditions, but 'Hilts'' case was truly shocking. It's therefore really encouraging to see him looking relaxed and healthy. His recovery will take some time, and he will be closely monitored, but we are delighted we have been able to give him a new life, free from harm, in as natural a setting as possible."
Born Free is absolutely opposed to canned hunting and campaigns to bring an end to canned hunting once and for all.
You can help fund 'Hilts'' care and help us rescue more lions in similar circumstances.
'HILTS' DONATION PETITION THE GREAT ESCAPE
Image © Julian Simmonds