February 2022
ADOPTION DIARY FEB 2022
The latest news on some of the precious animals YOU look after.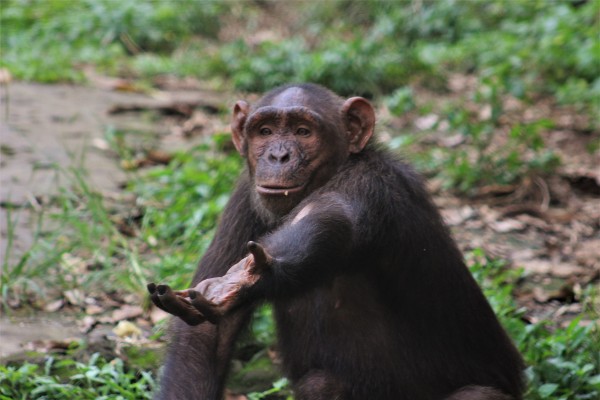 Clowning around
While the other chimps focus on feeding, it does your heart good to watch Chinoise enjoy life at Limbe Wildlife Centre.
Too busy rolling around to gather food, she then begs an older orphan to hand over their tasty snack. But when ignored, she just somersaults merrily away.
Thanks for helping care for this enchanting acrobat!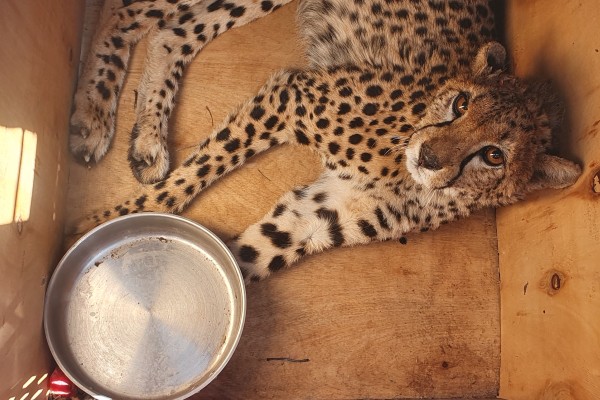 I need a name!
With your help, a beautiful young cheetah kept chained by an illegal wildlife trader, is now safe in our care after an emergency rescue mission from the city of Jijiga in eastern Ethiopia.
It was a four-day round trip for our dedicated rescue team to pick her up, but now this stunning female needs a name.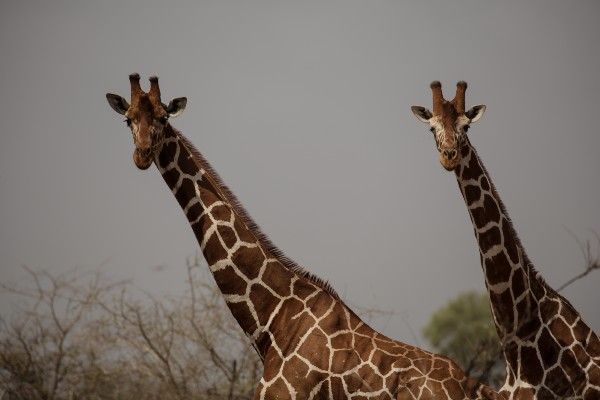 Twiga* Team in action
With long limbs picking their way through undergrowth, your rare giraffes can be vulnerable to snares, set illegally to catch 'bushmeat' in Meru National Park, Kenya.
To keep your gentle giants safe from harm, a team of local men and women are being trained as Giraffe Guardians to patrol the park, remove deadly wire traps and report any illegal activity.
*Swahili for giraffe
Keeping Mona safe
We love this drawing of Mona the rescued black-bellied pangolin, returned to the wild with your help in Central African Republic. Spotted on the door of her monitoring team's dormitory, the artist is Etienne, one of four local Ba'aka trackers who follow her every day to keep her safe.
How great to see his special bond with Mona!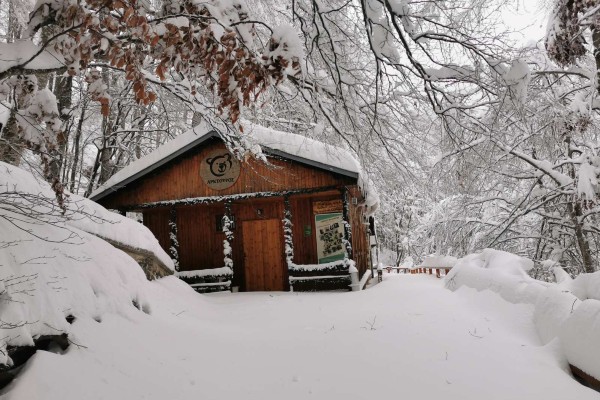 Adoptions are go!
New adoptions for Kyriakos are back on track thanks to a fresh delivery of cuddly toys. But your mighty brown bear has other priorities than toys right now.
After heavy snow at Arcturos bear sanctuary in Greece it's hibernation time for all the bears including Kyriakos. Well, all except his intrepid twin Manolis, who still ventures outside despite the cold.
SHARE ON FACEBOOK SHARE ON TWITTER
Images © LWC, SPP, Born Free Ethiopia, Blake McGrow, Arcturos