A sparkling evening in aid of our year of the lion
28 September 2022
A SPARKLING EVENING IN AID OF OUR YEAR OF THE LION
Born Free's Head of Communications, Amanda Poole-Connor, reports following our long-awaited MANE Event celebrations.
The sun was setting on a glorious day at Denbies Wine Estate near Dorking, Surrey, as over 260 guests arrived at Born Free's first, in-person, event in three years! Loyal supporters mixed with new as they were greeted by a stunning life-size lion puppet – so popular we started to get a queue – as well as by colleagues from our Fundraising and Comms teams, alongside one of our star guests, our very own Catherine Gillson, Born Free Manager at our Big Cat Sanctuary at Shamwari Private Game Reserve in South Africa. Catherine flew over especially the for the event, alongside our other wildlife hero, Glen Vena, our Animal Care Manager at Shamwari.
Seeing familiar faces, in person, was such a joy and as everyone enjoyed a glass of Denbies' delicious sparkling wine, old friendships were renewed, and new ones formed. We were delighted our new Patron Olympic gold medallist Sally Gunnell OBE, was able to attend ahead of her Mount Kenya expedition in aid of Born Free next week. World acclaimed author and friend of Born Free, Sir Michael Morpurgo OBE was a guest of honour, alongside famous lyricist Don Black OBE, who won an Oscar for the song Born Free.
Inside the reception was the most amazing display of artwork by children from our Conservation Clubs in Ethiopia – children who would rarely, if ever, have access to art materials if it were not for Born Free's support and our ongoing partnership with Drawing for the Planet.
As the guests excitedly entered the beautiful main hall for a sumptuous sit-down dinner, our hosts and Patrons, the dashing Dan Richardson and glorious Gaby Roslin, took to the stage for the welcome. And then, what a show! The West End Kids performed the most spectacular dance and singing medley from The Lion King, followed by a beautifully sung rendition of Born Free. The standing ovation went on for nearly ten minutes! It was spectacular and we can't thank them enough.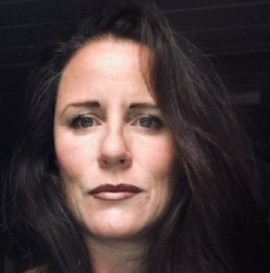 "Seeing familiar faces, in person, was such a joy and as everyone enjoyed a glass of Denbies' delicious sparkling wine, old friendships were renewed, and new ones formed."
As the wine flowed, the audience were treated to a superb speech by our Executive President and Co-Founder, Will Travers OBE, followed by a talk from Glen, who, despite protesting he felt very out of his depth, gave a heartening account of the Lions of Lockdown move to Shamwari earlier this year and their subsequent happy lives at the sanctuary in South Africa. This was followed by a short film covering Born Free's magnificent Year of the Lion and the Forever Lions Fund in honour of our fearless Co-Founder, Will's father and Virginia's husband, the late Bill Travers MBE. There were very few dry eyes in the house.
And then, of course, the star that shines brightest of all. The audience was treated to a spectacular speech by our very own lioness, Virginia McKenna OBE. At once riveting, emotional, informative, and engaging. Once again, tears were flowing as we remembered the reason we were all there, and why we are proud so to be part of the Born Free family.
The exciting live auction, hosted by celebrity auctioneer and Born Free Patron, James Lewis, was fast-paced and raised thousands thanks to our supporters' generosity, and those who kindly donated lots. All funds raised through this glittering celebration will support our Forever Lions Fund, which will enable us to continue our work to protect lions in the wild and campaign for their welfare in captivity.
The evening was so wonderful, and huge thanks must go to all our sponsors, especially to Shamwari Private Game Reserve, with whom we are celebrating 25 years of working together this year.
Plans are afoot for next years gala event so please, do watch this space!
PS, It's not too late to bid on the wonderful lots and pledges in our online auction – check it out and get involved today!